Living beyond your means; An occupational torture chamber; 40 things to say before you die; Tips for the self-employed; Self-defeating financial attitudes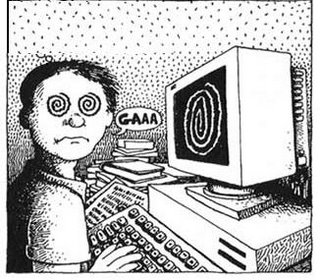 By Amanda Morrall
1) Living beyond your means
I think most of us know intuitively when we are living beyond our means it's just some of us are better than others at ignoring reality or concealing the financial facts. Should there be any confusion, Yahoo Finance reviews some obvious signs that it's time to rein it in and start living within your means. Outstanding credit card balances, saving less than 10% of your income, anaemic or non existent emergency funds, mortgage payments exceeding weekly income... You get the gist.
2) It's a hard knock life
Mama (or papa) don't let your kid grow up to be a writer.
That's the message from an unlikely source, the highly acclaimed American novelist Philip Roth. Roth has set off a firestorm in literary circles after offering an aspiring writer some brutally discouraging advice; in sum to give up before it was too late and pursue a less torturous occupation.
Best selling writer Elizabeth Gilbert of the "Eat, Pray, Love" fame, after hearing of Roth's rather miserable characterisation of the profession, launched a passionate defence of writing trumpeting that it as a "f-g great job" despite the fact that the vast majority of writers lead a subsistence existence. I've had my Roth and Gilbert moments but would suggest for those who find their voice and experience more pleasure than pain from word play then it's at best a calling, at worst a cool hobby. 
A slight departure from the usual personal finance fodder but a good read here from The New Yorker. Thank you to a very special friend switching me back onto the New Yorker.
3) Before you die
Another good reminder it isn't just about the money. Forbes Money looks at 40 essential things you should say before you die and why they have incredible value in a non numerical way. If the words don't resonate, the diagrams ought to. This one's for you StanGoodVibes.
4) Self employment
It's the dawn of a new employment era brought in part by economic changes happening out there and also by a growing recognition that the standard 9-5 routines, lifestyles and conventional career paths that we've been sold on are a matter of choice these days, not force. For those of you headed down the path of self-employment, Guardian Money offers three key tips to steady your financial foothold.
5) Financial failure
A healthy mindset is a crucial part of personal finance. Why? Because your attitude determines your behaviour and your behaviour drives outcomes. Here, via Freefrombroke, are four self-defeating attitudes you'll want to avoid.
To read other Take Fives by Amanda Morrall click here. You can also follow Amanda on Twitter @amandamorrall or at www.amandamorrall.com