The silver tsunami commeth; Taxpayer top-up for women retirees?; TransTasman Portability Agreement; Ruthless pension predators; Living the life you love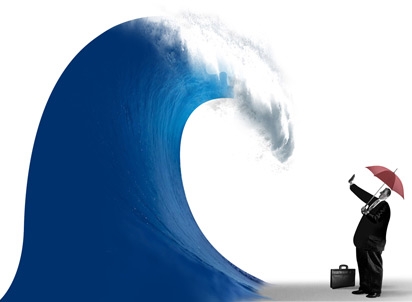 By Amanda Morrall
1) The silver tsunami
When I was a kid, I imagined the future looking something akin to the world depicted in the cartoon Futurama, minus the aliens.
I imagined flying cars and elevated floating sidewalks, and me with four kids and a fat bottom.
The rearview isn't quite as bad as I thought, maybe owing to the fact that I have two kids and not four, and the outlook isn't near what I envisioned.
While the Internet has changed the world in a massive way everything else is more or less the same. Even my favourite candy (Bottle Caps and Lik-M'Aid) are still kicking around although I think they've been rebranded. It's the next 20 years, the future that really was too far away from me to see with any clarity, that will prove to be the game changer. 
I don't expect my car will be flying but you never know. If it is, the greater problem could be retraining all us seniors used to old school technology although I expect the youngsters will make it very simple for us.
The glimpse of the future I have now is clearer than ever and it's grey. Another preconception I will have to rid myself of between now and then is kicking back on a rocking chair knitting baby booties. Chances are I will be working. In all probability so too will you.
And that my friends is my very long preamble to the first of a five part series on retirement from Reuters looking at the women in the workforce and why grey is and will be the new black for a very long time to come.
The same has been forecast for New Zealand. The Department of Labour has some interesting facts and projections here in this research report on our rapidly ageing workforce. Here's a snapshot.
Between 2004 and 2051, New Zealand's population is expected to increase by nearly one million people, going beyond the five million mark by 2041. The largest growth period will occur between 2011 and 2037, when the baby-boomers (born 1946-1966) move into the 65+ age group adding at least 100,000 to this age group every five years.

By 2051, 50% of the population will be 46 years and older and by 2051, the estimated population will be 5.05 million and 1 in 4 New Zealanders (1.33 million) will be 65 years and older. In 2051, the median age is projected to be 45-46 years, compared to 26 years in 1971 and 35 years in 2004 (see Table 1).
2) Taxpayer top up
As an alternative to women having to work past 65 to make up for lost time and deficient savings, the Financial Services Council is proposing, as part of its KiwiSaver Plus scheme, a plan whereby women with insufficient savings to buy a pension (that pays the equivalent income of NZ Super from age 65) receive a taxpayer funded top up. See the FSC's press release here for details.
The FSC suggests this is necessary to redress the savings gap between men and women caused by women taking time out of the workforce to raise children or care for the elderly.
3) Pension predators
The issue of ageing and pensions and workforce demographics, however boring, is going to become an increasingly important issue for Governments worldwide and their citizens. And of course where there's a possibility of financial gain you just know someone is going to try to exploit it. Here's an interesting article from the Guardian about pension predators who are capitalising on the desperation of those bumping up against retirement but needing immediate access to their savings. These pension predators are the equivalent of pay day lenders. They take half your pension in exchange for instance money. A new entry for my book under the financial vampires section.
4) TransTasman Portability
And more on retirement saving logistics. It was announced yesterday that effective July, 2013, the TransTasman Portability Agreement (allowing New Zealanders and Australians to move their pension funds across the border) will be allowed to do so. This is one instance where I would recommend consulting an authorised financial advisor or tax specialist to determine whether it makes sense to do so.
5) Living the life you love
More from the Amanda archives on why money isn't the end goal. Live the life you love, and love the life you live.
To read other Take Fives by Amanda Morrall click here. You can also follow Amanda on Twitter @amandamorrall or at www.amandamorrall.com