10 risks to retirement readiness for women; 60 minute KiwiSaver check; five steps to monetise a hobby; Money mavens; Monevator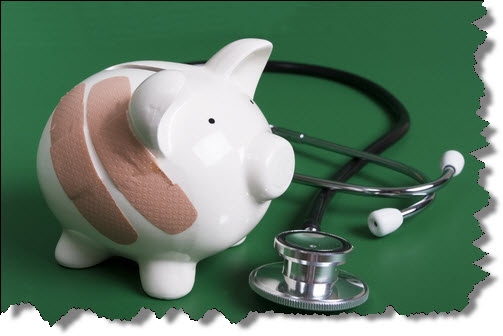 By Amanda Morrall
We would appear to have a paucity of female readers here at interest.co.nz which is unfortunate.
Why?
Because we make up half the population (or close to it) and our financial requirements, needs and interests are no less different than men. Yet study after study has found that a vast segment of the female population is lacking when it comes to financial knowledge and also retirement savings.
I'm raising this today because it's International Women's Day. Yes, I know this will rankle some of you blokes who may scoff at the very idea and wonder why is there not an International Man's Day.
No, I'm not burning my bra today. Instead I'm dedicating a column to women and money because everywhere but New Zealand seems to be acknowledging it.
1) 10 risks to retirement readiness
If you think it's just me banging on about women and money, guess again.
The Commission for Financial Literacy and Retirement Income Policy has flagged it as a major issue for its upcoming review of income policy. If you're interested to learn more, have a look at their policy brief here.
The Commission has so far identified ten factors "thought most likely to carry risks of negative impact on women's financial wellbeing in retirement."
It will be working with the Treasury and Ministry of Women's Affairs to test these hypotheses.
The 10 risks are as follows:
The family, neighbourhood and community the woman was born into.


Education including subjects studied, specific training, paid work experience while studying and level of access to on-going training and professional development while in the workforce.


Visible and invisible structural factors in the workplace including pay structures and lack of flexibility that inhibit the promotion of women.


Paid work response to breaks in earning including attitudes to health conditions, timing of family formation, child bearing, elder care and other life-cycle choices .


The ages at which women are most available to focus on paid employment and the nature of paid employment opportunities and earnings level, i.e. the ease and timing of entering and leaving the workforce (e.g. in specialist professions).


The nature of the household unit (e.g. solo parent households, the majority of which are headed by women) family formation, career development, support from marriage/partnership, other family, friends, whānau and the community.


The endowment a women may have been provided with or may take away from a relationship breakup.


The extent to which savings schemes address life cycle changes in a fully gender neutral manner.


Level of home ownership and other asset accumulation, levels of debt and skills at debt management, net worth and retirement prospects taking into account greater average longevity for women.


A variety of cultural and ethnic factors that may exacerbate disadvantages for women.
2) 60 minute time out
Across the pond, the Association of Superannuation Funds of Australia (ASFA) is rallying Australian employers to give women an hour out of their day to do a bit of housekeeping with respect to their superannuation plan.
I can hear cries of injustice already but here's why they've proposed the 60 minute check up for female employees: According to the ASFA, close to 90% of Australian women have insufficient super "to support a comfortable retirement.'' 
In calling for the work funded time out, ASFA CEO Pauline Vamos said "by giving women this time, we are taking an important first step to helping close the superannuation gender gap and to help them take control of their super.''
Vamos said inequalities in salaries combined with the financial impact of maternity meant that women in Australian held only hold 37 per cent of total superannuation balances, compared to 63 per cent of men. What's worse, 81 per cent of women report having no active engagement in their super.
Last time I checked more women than men were enrolled in KiwiSaver but I will hazard a guess here and say that their balances are lower on the whole and engagements levels comparable to Australia.  
3) Working from home
As identified by the Commission for Financial Literacy and others, gaps in the work force relating to child rearing account for differences in retirement savings between the sexes. One way to compensate for shortages is by growing an income from home. To that end, this blog from the U.S. where it has been Women's Money Week, outlines five steps to transform a favourite hobby into work at home income.
4) Money mavens
Christchurch financial advisor and author Sheryl Sutherland of Women's Wealth Strategies has been actively working to grow women's interest in money for years. In addition to the various columns posted here on interest.co.nz, you can check out her Money Maven blog here for various tips and articles focusing on women and money.
5) Monevator
Decidedly male but Monevator is good value not matter and he's right up there with Mr. Money Moustache as one of my personal finance favourites because he makes money matters interesting to read about. His latest contribution looks at the hype around the equities rally and the need for consistency and steadiness in investing whilst understanding risk.
To read other Take Fives by Amanda Morrall click here. You can also follow Amanda on Twitter @amandamorrall or at www.amandamorrall.com