How big is your gap? Safe withdrawal rates; Financial sector vampires; The dangers of DIY super funds; The fall before the crash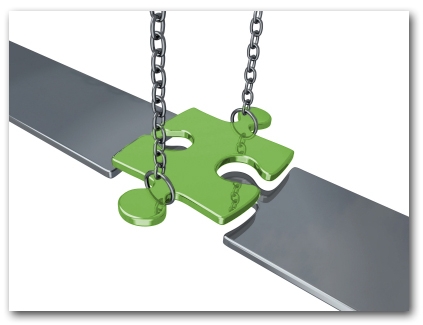 By Amanda Morrall
1) How big is your gap?
Personal finance is a two part package made up of numbers and goals.
The tricky part is identifying and aligning the two. The following blog includes a beautiful flow chart on the pieces of the personal finance puzzle and also explains, in simple terms, how to determine from year to year your savings progress as measured by the gap, the percentage of your income that you save for the future.
2) Safe withdrawal rates
Saving sufficient money to last you in old age once you have stopped working is critical. Equally important is knowing how much you can safely spend from year to year in retirement because of the volatility of your investment returns. Here Bloomberg writer Lewis Braham looks at the issue of safe withdrawal rates and why studying price to earnings ratios may be useful in determining amounts to set for yourself. 
3) Financial vampires
The financial services sector is not short on vampires. They're everywhere. Writer Helaine Olen, author of a newly published book called "Pound Foolish" (an exposé on the "dark side" of the personal finance industry) says consumers need to wake up to the real costs of the money they are losing in an attempt to make more of it by paying others for their so called expertise. Bloomberg freelancer Sam Knight talks to Olen about the book and the urgency to grow financial literacy levels so more people don't get fleeced by financial vampires. 
4) The dangers of DIY super funds
A similar message contained here in this piece from John Collett of The Age newspaper.
Whilst more Australians are taking matters into their own hands, by managing their own superannuation funds, they too are vulnerable to vampires. How so?
Property spruikers across the Tasman have been encouraging DIY investors to borrow to buy property investments to pad their portfolios on the basis of the tax advantage.
The situation has attracted the attention of the Australian Securities and Investments Commission (ASIC) which is warning DIY investors to be cautious about the quality of the advice they are receiving and the dangers of leveraging for high risk assets in the face of a potential housing bubble.
5) The fall before the crash
Falling gold prices may have gold bugs feeling a bit blue but according to this article from Reuters they could be a harbinger of worse things to come. The article suggests that a sharp drop in gold prices, alongside a decline in oil and metal prices, is a "possible flashpoint for a broader economic and markets shock comparable to the collapse of hedge fund Long-Term Capital Management in 1998 and even the financial crisis a decade later." Oh, oh.
Like what you've read? You'll enjoy the book better. Here's how to order a copy of Amanda's book Money Matters: Get your Life and $ Sorted. The book is also available in ebook format as well via Amazon and is replete with hyper links to help you get your finances in order. 
You can also follow Amanda on Twitter @amandamorrall; check out her previous Take Fives here; Find out what she's up on on her own blog here.