Diane Maxwell appointed as Commissioner for the Commission of Financial Literacy and Retirement Income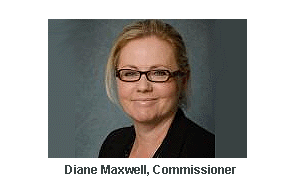 Diane Maxwell, the head of stakeholder management at the Financial Markets Authority and formerly head of brand and corporate affairs at BNZ, has been appointed to a three-year term from July 1 as Commissioner for the Commission of Financial Literacy and Retirement Income.
Maxwell has been interim Retirement Commissioner since March on secondment from the FMA.
The Commission for Financial Literacy and Retirement Income was previously the Retirement Commission. Maxwell's appointment comes after Diana Crossan stepped down in January after 10 years as Retirement Commissioner.
"During her short time at the Retirement Commission, Ms Maxwell has demonstrated a strong focus, in particular in showing leadership in the area of financial literacy which is a key priority for the Government," Commerce Minister Craig Foss said.
"Ms Maxwell has the skills and experience to work with those most at risk of credit exposure and unnecessarily high levels of debt. Ms Maxwell will build on the Commission's work to ensure that financial literacy information is accessible to the public generally and to targeted groups."
"Improved financial literacy helps people to make better financial decisions which will lead to better income planning and security for people in their retirement years," Foss added.
Aside from the FMA and BNZ roles, Maxwell has also worked as a partner at Michaelides and Bednash in London, as media director at Saatchi & Saatchi, and as a trans-Tasman consultant for the banking and telecommunications sectors.
Maxwell will be based in Auckland, but split her time between Auckland and Wellington.