The illusion of wealth; Negotiating cheaper rent; Invest in what you know; Unnecessary spending; Last chance for your free $521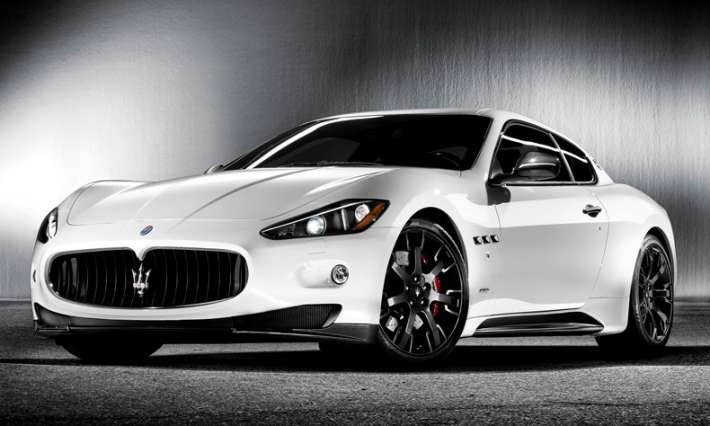 By Amanda Morrall
My youngest loves to play the what-if game. It used to be choosing between two morbidly ways to die. The dialogue went something like this: "Mum, if you had a choice would you swim in a tank with sharks or jump off the Sky Tower into a bowl of jello.''
In case you're curious, I chose the jello dive from high heights. Watching Jaws at age 7 scarred me for life.
Given my wee boy's latest obsession with cars, the daily line of questioning goes something like this: "Mum, if you were given a Maserati Granturismo S - and you couldn't sell it - would you  keep it or give it away?"
The qualifier was a new addition to the line of questioning after my standard response to hypothetically winning x, y, z luxury brand race car was "I'd sell it for money."  
It took me some time to recognise that I'd become boring practical mum and not fun mim so as of yesterday I decided, damn the consequences of thrifty personal finance/yogi mum being seen driving around in a ridiculously fast, flash car. I will keep it. Even if it's just a kid's daydream. A pleasing answer to both my boys.
So the Maserati brings me to our first link today:"Why your Neighbour is Richer than you" from onecentatatime.com
This blog discusses the probable reasons for your neighbour being able to afford a nicer car than you. Some reasonable explanations offered but don't ever assume that nice car in the drive hasn't come without a steeper than purchase price cost owing to that horrible F word, financing. All is not what it appears.
 2) Negotiating cheaper rent
Frugal Confessions, a US blogger, offers some tips on how to bring down your rent. You may scoff, particularly if you live in Auckland, but don't knock it until you try it. It's worked for me, yes even in Auckland.
3) Invest in what you know
Taking the advice of three leading investors, Warren Buffett, Peter Lynch and Charlie Munger, an anonymous blogger from moneycone.com decides to see how he would have fared financially by using their collective distilled wisdom to invest in 2000 in stocks based on product familiarity. Guess what, it paid off. Luck or sound strategy? You decide.
Peter Lynch, manager of Fidelity's Magellan Fund : "Invest in what you know."
Charlie Munger, Buffett's business partner at Berkshire Hathaway, "Spend less than you make; always be saving something. Put it into a tax deferred account. Over time, it will begin to amount to something. This is such a no-brainer."
Warren Buffett, "Boring is beautiful.''
4) Unnecessary spending
A simple but important reminder here from thesimpledollar.com about taking concrete steps to change if you are unhappy, dissatisfied, or striving for greater heights in some part of your life, financial or otherwise. Don't fill the voids with shopping bags.
Remember Einstein's definition of insanity? Doing the same thing over and over again expecting different results. 
5) Last chance
A reminder this is the final day to top up your KiwiSaver account to qualify for the $521 in member tax credits. Salaried employees won't need to worry about this if they've made a minimum of $20 a week for the past 12 months. This is more a reminder to those self employed folks enrolled in KiwiSaver.
Easy enough to do through electronic banking as most providers make it easy for you to pay into your fund. 
For your A-Z personal finance guide here's how to order a copy of Amanda's book Money Matters: Get your Life and $ Sorted. The book is also available in ebook format as well via Amazon. Take Five is published on Mondays, Wednesdays and Fridays. You can also follow Amanda on Twitter @amandamorrall; check out her previous Take Fives here.