A total of 93,335, or 76%, of Co-operative Bank's customers to share $1 million based on how much business each has with the bank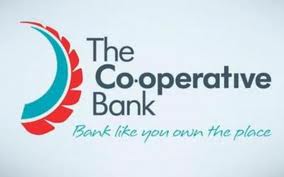 By Gareth Vaughan
The Co-operative Bank, formerly PSIS says it'll return $1 million to its customers based on how much business they do with the bank and how long they've banked there, with most customers getting between $5 and $200.
At  a time when the country's biggest bank, ANZ, is being sued through a representative action on behalf of some of its customers over exception fees with promises of further cases to follow against the other big banks, the Co-operative Bank notes it's the only New Zealand bank to pay a share of its profits directly back to customers.
"We are incredibly proud to be the only bank in New Zealand to do this," CEO Bruce McLachlan said. "Most customers will receive a rebate of between $5 and $200."
He said the bank was paying out 12.5% of pre-tax profit and next year it could pay out more.
The level of rebate is based on the total relationship each eligible member had with the Co-operative Bank during the 12 months to March 31. Members who had more business with the bank will generally receive a larger rebate. The methodology takes into consideration the length of a customer's relationship with the bank, the depth of the relationship such as deposit and lending balances and insurance policies, and the direct credit activity, - paid into a transaction account.
The bank says some 93,335 customer-members will get a rebate.
"We've deliberately gone very broad to bring our co-operative alive for members. We intended to increase rebates over time, commensurate with the growth of the company," said McLachlan.
"It's really just the start, what you're seeing today," he added. "Although we're small you are going to hear a lot about us in coming weeks."
McLachlan said the majority of the Co-operative Bank's customers will receive a share of $1 million on July 1. Chairman Steven Fyfe said the bank would retain sufficient profit to fund growth and cover any downturns.
The bank, which changed its name from PSIS upon receiving banking registration from the Reserve Bank in October 2011, hasn't previously paid rebates. However, Fyfe told interest.co.nz a year ago the Co-operative Bank was planning to make a proportionate profit return to its customers.
Tim Loan, general manager for finance at SBS Bank which is a mutually owned building society, said returning money to customer-members wasn't currently on the agenda at SBS, but in the long term it could be.
Meanwhile, the Co-operative Bank said annual profit (for the year to March 31) before rebates and tax rose 22% to $8 million, and deposits grew 7% to $1.3 billion. McLachlan said mortgage lending grew 6.3% and non-mortgage lending rose 6.9%. Profit after tax and rebates was up 1.7% to $5.7 million, Fyfe said. Members' reserves rose 4% to $134.730 million.
"This is an exciting time for the bank and our customers. In our first full year (2012-13) as a registered bank, and operating under our new name, we welcomed more than 10,000 new customers (10,312 gross and 3,612 net)," said McLachlan.
"We spent the past year making sure we had the basics right; developing a strong foundation on which to build our new bank. We've invested in both infrastructure and capability."
McLachlan told interest.co.nz last year that he expects another New Zealand owned bank to grow to a similar size as Kiwibank in retail banking over the next decade and he wants it to be his bank. Today he said he believed it was possible for the Co-operative Bank to double its customer numbers over the next five years.