So you wanna be an appreneur?; "Help I lost my mojo"; Q&A with the Mr. Money Moustache; 5 rules for teaching kids about money; Renting by choice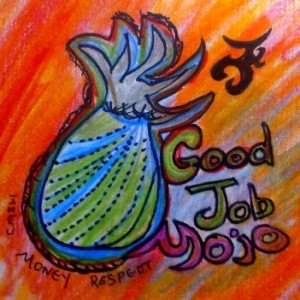 By Amanda Morrall
1) App happy
A while back, after reading one of my blogs a friend of mine was inspired to become an appreneur.
We both thought it was a brilliant idea at the time. Sadly, for him, the whole experience ended up being a costly, farcical, highly fraught misadventure.
Stay tuned for the full saga as I've strong-armed him into writing about the experience so you'll know what not to do if you decide to take your ingenious idea into app land.
In the meantime, here via a website called www.udemy.com are six things you should know about making an app.
2) Staying motivated on the job
It happens to the best of us wage slaves, even those who like their work. I'm not talking about redundancy rather another kind of loss; when you lose your mojo to stay motivated. When this happens, working 9 to 5 can be a form of torture.
The challenge for you is how to redisover your mojo, your interest, your drive on the job so you find a reason to get out of bed in the morning.
When your mojo disappears entirely, even the money won't do it. For those of you struggling in this capacity, take heart from this Agony Aunt piece from the Globe and Mail newspaper on how to keep your spirits inflated while you look for another job.
3) Q&A time
Mr Money Moustache has become so hugely popular in the United States, he recently did a live chat for the Washington Post.
For fellow fans of MMM or for those of you who haven't discovered his beautiful no holds barred blog on frugality, here's a transcript of what went down in the Q&A. Enjoy. 
4) Kids and money
One of my kids is obsessed with money. I'm not sure yet whether that reflects well or poorly on me.
In any case, this kid is looking to hold a fire sale to raise capital for his get rich ambition. When he told me of his plans to sell his brand new scooter (still shiny and new purchased with his own x-mas loot from granny and grandad) I had to ask why?
I chuckled when he told me in all seriousness that spending money didn't fit in with his long term plan of getting rich now that he was moving into "savings mode." I suggested maybe he lighten up and just enjoy the scooter and enjoy being a kid instead of fixating on money but he scoffed.  
When I asked why he decided to get the scooter in the first place he explained that he only bought it out of jealously. You see his younger brother (a scooting Evil Kenevil) had his sights sets on an upgrade from the rusted, death trap third hand one I'd bought for $20 five years ago. So the purchase made by his older brother was essentially a pre-emptive move to avoiding potential feelings of jealousy in not having the same.
Wow, this happens early.
For what its worth, here's five rules for teaching your kids about money via Mint.com
On the subect, check out this YouTube video posted by AMP which decided to conduct an experiment testing children on the concept of delayed gratification. If this doesn't make you smile I don't know what will.
5) Renting by choice
Regular readers will know I am a happy renter. I'd be happier if I was paying half the rent living outside overpriced Auckland but it just isn't practical or possible right now.
This morning I was chatting with another happy renter who is looking to buy outside the city where they can find a decent house with land, for a fraction of the price you'd pay here in Auckland.
Sensible folks are starting to wake up to the fact that you don't have to sacrifice your entire life savings and your entire working life to paying off a ridiculous mortgage for the pleasure of living in Auckland. The same point is made here, on this blog posted on Stuff. 
For your A-Z personal finance guide here's how to order a copy of Amanda's book Money Matters: Get your Life and $ Sorted. The book is also available in ebook format as well via Amazon. Take Five is published on Mondays, Wednesdays and Fridays. You can also follow Amanda on Twitter @amandamorrall; check out her previous Take Fives here.