Insurers respond to criticism of how they set premium rates, saying for NZ as a highly insured country, capital support is critical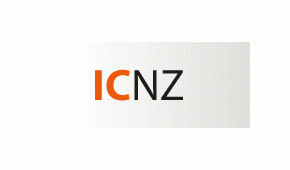 By Tim Grafton*

Recent commentary from lawyer Andrew Hooker is a lesson in the merits of why he should stick to dispensing legal advice and not proposing how insurance should be priced.
Just as one would not seek legal advice from a surgeon, no-one should accept Hooker's simplistic rendering of risk-based insurance premiums as akin to selling televisions off the shelf at Noel Leemings.
To whip up interest in his piece Hooker glibly spices it with 'talk of premiums doubling and massive increases around the country'.
Let's keep to facts.
Yes, there has been a sharp increase in premiums over the past two years, but there has been no suggestion of premiums doubling over the next two years.
So, the case to answer is why has there been a sharp premium increase?
Firstly, 2011 with the Tohuku tsunami, the Canterbury earthquakes and severe flooding in South East Asia and Queensland contributed to the largest claims made in any year in insurance history. Canterbury incidentally was the fourth largest claim ever, covering both private and public insurers.
Hooker claims that the losses incurred are being recouped through premium increases.
What he neglects to say is that these huge losses brought about a shortage of capital in the global insurance market.
Insurers lay-off risk to international reinsurers, so as in any market when there is a shortage of supply, in this case of reinsurance capital, the price of capital increases.
Reinsurer costs to New Zealand insurers have increased by around 97% since the Canterbury earthquake events. The Government-owned insurer, which also has to obtain reinsurance cover, has trebled the EQC levy to 15 cents per $100 of insurance cover. 
Hooker claims that the insurance industry's premium increases are not genuine, that the industry is now trying to recover what it should have charged years ago and that blaming reinsurers is a red herring.
Insurers are not blaming reinsurers – how a market behaves is what it is.
Secondly, risk assessment of the impact of future catastrophes is complex.
It draws on what is known as well as models that estimate the intensity and potential cost of a catastrophe. Models are refined on the basis of actual experience and as more data comes to hand.
Some models for the Canterbury earthquake significantly understated the actual cost. Canterbury's 11,000 earthquakes and aftershocks, including 56 above magnitude 5.0, also gave rise to numerous unanticipated complexities that have prolonged the recovery and as a result increased costs.
As a result of this and more recently the timely reminder of the risks faced by Wellington, the risk New Zealand faces has been recalibrated.
On this basis, New Zealand has enjoyed historically low premiums for the actual risk that exists.  
For New Zealand businesses, homes and individuals to continue to be protected with adequate insurance in place, commensurate with risk, we will require ongoing capital from both insurance shareholders and reinsurers.  The expectation is that there will be a reasonable return on that capital.  Yet over the last 10 years New Zealand underwriters have only produced 2 years where returns could be viewed as satisfactory.
Even so New Zealand, with one of the highest probabilities of loss per GDP, remains one of the most highly insured countries in the world.
The response to the Canterbury earthquakes is an example of the benefit that brings, with private and public insurance meeting about $30 billion of the recovery costs.
The Insurance industry operates in a competitive environment with extensive prudential supervision and oversight through the Reserve Bank of New Zealand, the Financial Markets Authority and the Commerce Commission. As a former senior counsel within the insurance industry Hooker, better than most, should be aware of this.
For the future, it is essential that the regulatory regimes ensure that New Zealand continues to have an insurance industry that is efficient and well-capitalised because of the important role it plays in the economy, absorbing risks and reducing liabilities for tax payers.
Hooker's description of the withdrawal of new insurance in Wellington for a few days following the recent shakes as a 'crisis' is scare mongering nonsense.
The suspension was only by a few insurers and in many instances only for a few days.
In any case, as any lawyer would know, settlement clauses could easily address the insurance issue and there were examples of the vendor's insurer willing to extend cover to the purchaser.
Hooker though leaps to the conclusion that additional regulation is required.  This will only drive up costs in an industry that is already heavily regulated and risk the protection we enjoy from high insurance penetration.
----------------------------------------------------------------------------------
Tim Grafton is the chief executive of the Insurance Council of New Zealand. You can contact him here »