Where there's a will there's a wish; Three paths to financial fruition; Rich Millennials; First rule of investing; Aligning your passion, purpose and business model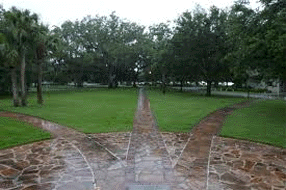 By Amanda Morrall
1) Estate planning 
Morbid I know but it's a fate that awaits us all. The Wall Street Journal uses the late great James Gandolfini (of The Sopranos fame) as a case study in how to slice and dice the family estate equitably and according to one's wishes.
A reminder that if you die intestate (without a will) whatever wealth you have is carved up according to a formula prescribed by law. (See the Public Trust most frequently asked questions and answers here for details, specifically #7).
2) Three paths
There are infinite ways to earn money if the will to do so is there. In simple terms however US personal finance guru Ramit Sethi details the three most common routes in a flow chart form with pros and cons. Book mark his site.
3) #1 rule
Investment guru Warren Buffett's first rule of investing is "Don't lose the money." His second rule? "Never forget rule No.1." Easier said than done obviously when your a first time investor in the stock market and when the intrinsic nature of the market is to rise and fall. The following investment blog cashmoneylife.com sees the first rule of investment as an understanding of the rise and fall of the market.
4) Rich Millenials
Gen Xers such as myself could learn a thing or two from the financially ambitious Millenial. The Huffington Post takes a closer look here at what the successful Millenials did different to make their money grow. 
5) The law of client attraction
Baulk as you will, but there is something to this power of attraction stuff when it is genuinely understood and actioned at a higher level. The following by coach Fabrienne Fredickson looks at some principles of wealth creation that come from inner growth and self development and how to align newfound knowledge in a practical business sense.