Banking Ombudsman issues guide on guaranteeing another person's debt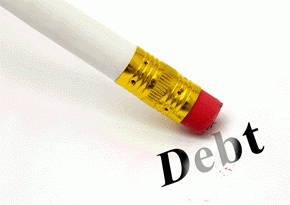 The Banking Ombudsman is warning people to make sure they get their head around the risks they would be taking on before agreeing to guarantee someone else's debt.
Banking Ombudsman Deborah Battell says her office is supporting Money Week 2013, which is this week, by publishing a guide to ensure people considering guaranteeing another person's debt understand the potential risks to their own finances. She highlights the introduction, by the Reserve Bank, of restrictions on high loan-to-value ratio (LVR) home loans from October as having the potential to increase the number of people guaranteeing other people's debts.
"Problems people encounter with guarantees when things go wrong consistently feature in our caseload each year, and while the numbers aren't high, we are concerned that people don't know enough before they agree to be a guarantor," said Battell.
"With restrictions on low deposit mortgages taking effect from next month, it is possible more low deposit borrowers will seek guarantors to secure funding for their home loan, and it's crucial all concerned are fully informed about what that involves in terms of financial risk," Battell added.
She said although learning from mistakes was bad enough, learning from mistakes you don't realise you are making is even worse.
"We want to help people learn without the pain."
The Banking Ombudsman's guide on what people need to think about when deciding to guarantee somebody else's borrowing aims to help inform people and encourage them to ask themselves the questions they need to consider before becoming a guarantor, Battell said.
"More often than not, a guarantee arrangement can work well, and is a useful financial tool. But we have found complainants with problems around guarantees are often not fully aware how being a guarantor can expose them financially."
"Unfortunately, ignorance is not a defence and we have seen guarantors find themselves in dire financial straits, which is all the more distressing given their good intentions," said Battell.