ANZ says if its exception fees are ruled void, which they shouldn't be, it has incurred losses and wants payment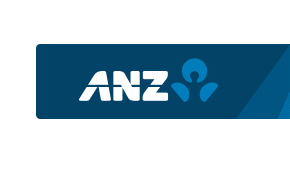 By Gareth Vaughan
ANZ Bank NZ says if a court rules against it in a class action fees case by deciding exception fees paid by customers are void as a penalty, something the bank denies, then ANZ itself has incurred loss and damage and wants an inquiry into the size of that loss.
ANZ makes these comments in its statement of defence, filed by law firm Bell Gully, in response to the case brought by the Fair Play on Fees group on behalf of some ANZ customers.
The bank argues if the Court determines any exception fee paid "by a plaintiff or group member" is void as a penalty - which it denies- then ANZ has incurred loss and damage as follows:
1) The cost of expense ANZ has incurred in providing a service to customers in response to the event for which the exception fee was imposed; or
2) Loss and damage ANZ incurred as a consequence of the relevant customer breaching a term of the relevant contract for which the exception fee was imposed.
"ANZ claims such loss and damage by way of set-off and/or against the claim of the plaintiff or group member (as applicable) and seeks an inquiry as to the quantum of such loss or damage and judgement for that sum, together with interests and costs," the bank says.
Fair Play on Fees, which includes New Zealand lawyer Andrew Hooker, Australian law firm Slater & Gordon and Australian litigation funder Litigation Lending Services, filed its statement of claim against ANZ in June. So-called exception fees at the centre of the case are what are known as honour or unarranged overdraft fees, dishonour or payment failed fees, credit card late payment fees, and credit card over limit fees.
As reported by interest.co.nz in July, Fair Play on Fees listed in its statement of claim its causes of action as; penalty imposed upon breach of contract, penalty in equity, breach of implied term, and exception fees being unreasonable default fees under the Credit Contracts and Consumer Finance Act 2003.
Hooker maintains the fees in question only cost banks a few cents rather than the up to $20 ANZ charges, which is down from up to $30 four years ago. He maintains sister banks ANZ and National overcharged customers by about $250 million over six years, and the case was filed on behalf of about 13,500 individuals and 1,800 small businesses customers. For its part ANZ has said it has mathematical calculations backing up the basis of its fees.
Fair Play on Fees is also promising to take cases against New Zealand's other major banks - ASB, BNZ, Kiwibank and Westpac - over their exception fees.
'Acquiescence'
ANZ also argues where the plaintiffs claim relief in equity for the repayment of, or damages for the payment of, exception fees, they are "disentitled to such relief" because of their acquiescence in the charging of the fees, laches (undue delay in seeking relief), and/or the operation of a limitation.
Fair Play on Fees is targeting bank fees charged from as far back as 2007 under the Limitation Act. ANZ says the limitation date should be set at June 25, 2007, which is six years before Fair Play on Fees filed its statement of claim. And where Fair Play on Fees is claiming relief under the Credit Contracts and Consumer Finance Act in relation to a deposit contract or card contract, such claims should be statute barred from three years before the case was filed, meaning June 25, 2010, says ANZ.
ANZ says the exception fees were payable "on the occurrence of prescribed events," with each exception fee charged for the supply of one or more services for the benefit of customers. And, ANZ argues, there's no action for penalty in equity under New Zealand law.
The bank adds that although it had the right to "vary the quantum" of the exception fee by giving notice to customers, customers had the right to terminate the contracts at any time, for any reason, upon notice to ANZ or National Bank.
This article was first published in our email for paid subscribers. See here for more details and to subscribe.