Financial adviser David Ross, who 'overstated' client funds by $380 million gets 10 years and 10 months imprisonment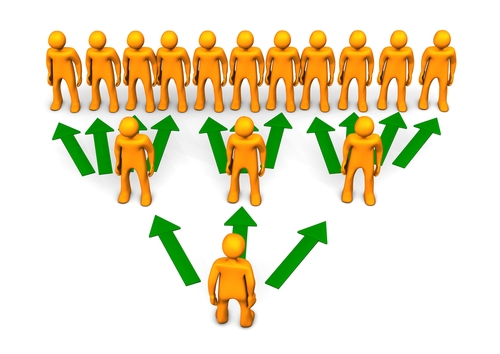 Wellington financial adviser turned Ponzi-scheme operator David Robert Gilmour Ross (63) has been sentenced in the Welllington District Court to 10 years and 10 months.
He was ordered to do a minimum non-parole period of half of the sentence, while an order was also made regarding reparation. This is to be sorted out by receivers of Ross's business.
Ross pleaded guilty in August to charges laid by the Serious Fraud Office (SFO) and the Financial Markets Authority (FMA).
A joint agency investigation between SFO and FMA into Ross Asset Management (RAM), and related entities, saw SFO charge Ross on 13 June. See here for articles on RAM.
Ross had pleaded guilty to four Crimes Act charges of false accounting and one charge of theft by person in special relationship laid by the SFO.
He pleaded guilty to three FMA charges of providing a financial service when he was not registered for that service, knowingly making a false declaration to FMA for the purposes of obtaining authorisation as an Authorised Financial Adviser (AFA) and producing documents to FMA which he knew to be false or misleading.
The investigation into David Ross, Ross Asset Management (RAM) and related entities began in October last year when FMA received complaints from investors who had been unable to withdraw their funds. A joint investigation with the SFO subsequently commenced.
Ross has admitted running a Ponzi scheme, which he disguised by falsely reporting clients' investments.
Large portions of client portfolios shown as invested through a broker 'Bevis Marks' were fictitious and never existed, resulting in an overstatement of investment positions at September 2012 of more than $385 million.
Between June 2000 and September 2012 Ross reported false profits of $351 million from purported trading of the fictitious securities. The overall loss to investors is in excess of $115 million.
SFO Director, Julie Read said more than 1200 client accounts were affected by Ross's scheme so his offending "has had a devastating impact on many lives".
"The financial losses are not only significant to those individuals but they will have a flow on effect as those investors' dealings in the New Zealand economy are impacted. It is important the SFO remains vigilant in fighting financial crime so we don't see a repetition of this sort of scheme."
FMA chief executive Sean Hughes, said he had the utmost sympathy for investors who had trusted their finances with David Ross and that the law had been changed as a result.
"From next year financial advisers who manage a client's portfolio under an investment authority will no longer be able to hold that money or property themselves.
"This change will better protect the security of investors' money and FMA's risk-based monitoring of AFAs will assist in ensuring that they are meeting their new obligations," said Mr Hughes.
Hughes and Read acknowledged that the joint agency approach to the RAM investigation had "produced a prompt and effective outcome".