When you have an income protection insurance claim it is too late to fight about the details. Andrew Hooker points out one key thing to check up front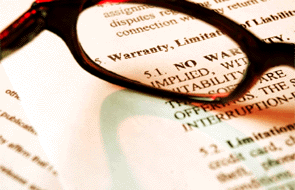 By Andrew Hooker*

One of the most expensive and important types of insurance is insurance to protect against loss of income.
Arguably, loss of physical assets such as a house or a car can be overcome (although no one recommends that you don't insure these assets), but if you lose your ability to earn, it can often be financially devastating. 
This is why many people purchase insurance to protect themselves against loss of income.
However, more and more these policies are being drafted by the insurance companies in a way that puts them in the box seat when it comes to claim time.
One particular area relates to the question of whether you meet the definition of disability.
In order to receive the benefit, the insured person must prove that he or she is disabled as this is defined in the policy. Often there is different cover for total disability and partial disability.
But either way, the onus is on you as the customer to prove that you meet this criteria.
However, it may be that your understanding of total disability does not quite match that of your insurance company.
Insurance companies control this decision making process very tightly with what could be considered quite cunning devices.
Often a question as to whether someone is totally disabled will be decided on medical evidence, usually from an occupational physician.
However:
1. Many insurance policies limit the use of medical opinions or reports when considering the extent of disability to medical practitioners that are approved by the insurance company.
In other words, the only advice about the customer's level of disability and/or ability to work that is acceptable is the advice of doctors that are approved by the insurance company.
So no matter how many doctors or specialists support the customer's inability to work, these can simply be rejected in favour of a doctor that the insurance company approves. 
2. Many insurance companies have their own internal medical advisers whose opinion the insurance company may choose to accept over that of an independent medical practitioner.
What this means is that the insurance company has complete control over the advice it accepts, simply because the policy that it has sold you only requires it to follow the advice of its chosen or approved doctors. 
But it gets worse.
Many policies sold these days are very carefully worded so that the insurance company itself has the sole right to decide whether you are totally disabled. Insurance policies say that you are only disabled if  "in the opinion of the insurer" you meet that definition.
It seems counter-intuitive to have an agreement in which the party who has the obligation to pay only has to pay if in their opinion they should.  Imagine if you entered into a contract to buy a house, but there was a clause in that contract so that the purchaser only had to pay an amount that the purchaser believed was reasonable.  Or your house insurance policy said that you were only covered if the insurance company thought you should be covered.  That would never work.
But income insurance companies sell contracts in which the central obligation to pay only arises if, in their opinion, they should pay.
Of course the Courts have gotten used to these types of policies, and have ruled that the opinion must be reasonably held.  So it is not completely in the insurer's favour.
But all the insurance company essentially has to do is find a credible "independent" expert (probably one of those that they "approve") to justify their position.
Income protection insurance is very expensive, and by the time you work out that you are going to have to claim, it is too late to fight about the details.
So when considering income protection insurance, be sure to ask your insurance company or broker whether your right to claim is at the discretion of the insurance company.
You might find that your policy does not give you the peace of mind you were hoping for.
-------------------------------------------------------------
*Andrew Hooker practices as a specialist insurance lawyer in Albany on Auckland's North Shore. He is also director of Claims Information Specialists Ltd, an insurance information website.