Simon Swallow points out there are more changes coming for UK pensions, and their government is defending its tax base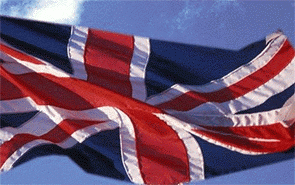 By Simon Swallow*
If you thought your UK pension assets were safe after the radical New Zealand foreign pension tax reforms – guess again.
Now the UK government is having a crack by entirely rewriting the UK pension landscape.
Everyone with a UK pension is affected by two proposed seismic changes:
· The removal of any flexibility and freedom on final salary/defined benefit schemes by locking people into these schemes into perpetuity
· Opening up access and benefit flexibility in defined contribution schemes
In this article we lift the hood on these changes and assess the impact that they are likely to have on UK pension holders and what actions they should be taking now.
Bye-Bye final salary scheme transfer rights – for public sector pensions
The first of these changes is perhaps the most significant. Under the budget it is proposed that members of unfunded public sector final salary schemes will not be able to transfer out of those schemes after 5 April 2015. 
There are approximately 9 million holders of these pension rights, spread across the NHS, Teachers Pension, Local Government, Civil Service, Police, Armed Forces, Fire Service and others.
To legislatively remove the transfer rights of this many pension holders highlights the severity of the pension problem in the UK a problem created because with the exception of the local government these schemes are unfunded.
An unfunded scheme is one that does not have a pot of assets to pay members pensions in the future but rather relies on the contributions of the current members to pay for the benefits of retired members. 
To give an idea of the size of the problem if the NHS pension scheme, for example, were to close today it is estimated that the amount that would need to be paid out to members that have accrued pension rights would be £250 bln – and the tax payer would end up footing the bill.
The UK government recognising this problem are from next year putting changes in place to stop a run on pensions being transferred out – because they require the Exchequer to write a cheque to fund transfers.
So, if you have one of these pensions come 6 April 2015 you will have no option with your pension other than to start receiving it at retirement age.  So determined are the UK government to enact this legislation that they are not receiving any consulting on this proposed change in the budget – it's a fait accompli.
Perhaps this elimination of the right to transfer might be the precursor to a more radical adjustment of the public sector pension liability in the UK that otherwise is going to be a significant burden on future tax paying generations.  This may also mean a reduction of benefits in the future for existing members of these schemes.
And potentially bye-bye to the transfer rights for private sector final salary schemes as well
The only difference between the proposed changes for private sector final salary schemes and public sector schemes is that the UK government is prepared to accept consultation on the private sector schemes.
So why are the UK government meddling in private sector schemes we hear angry voices shouting. 
So why are the UK government meddling in private sector schemes we hear angry voices shouting. 
The consultation document gives some background on this:  "If members of defined benefit schemes were to continue to be permitted to transfer to defined contribution schemes, then the stock of assets currently held by defined benefit schemes could potentially be affected... That might affect the demand for long dated and index linked Government and corporate debt in particular..."
"Given that defined benefit scheme assets exceeds £1.1 trillion, even relatively small changes could have a significant impact on financial markets. In turn this could impact on the wider economy, particularly through the gilts, corporate credit and equities markets. "
Of the £1.1 trillion of assets held by private-sector final salary schemes, some £290bn is held in Government bonds representing something like a quarter of the entire market.   So locking down pension transfers keeps the Government's ability to fund it's borrowing afloat as the pension funds are a big player in this market.
Accessing your defined contribution scheme – will it be sugarcoated arsenic?
So maybe you have a personal pension or contributory company pension that will not be affected by the defined benefit pension rules described above.  So what changes are in store for you?  Mainly they revolve around access with the biggie being given access to the entire fund at age 55 from April 2015.
That will have many people licking their lips in the anticipation of being able to access their funds, however, it is proposed that any such payments will be taxed in the UK at your marginal tax rate.  Furthermore, although you live in New Zealand and are therefore not subject to UK taxes its possible that a special levy will be made on the payment to prevent tax being avoided altogether.
These changes are massive and these just two of the most significant changes, there is a raft of others that will all equally impact on people. 
Putting the UK changes alongside the recent New Zealand changes to the taxation of foreign superannuation it creates a situation where people who may have just reviewed their UK pensions need to go back and again review their situation. 
People who may for example think they have four years after arriving in New Zealand to transfer their pensions tax-free and therefore have shelved their paperwork may need to dust it off again and review their transfer decisions. 
People who have decided not to transfer to New Zealand because of the tax obligation that the transfer would create will suddenly need to reevaluate their decision and look at alternatives such as transfer to a QROPS or a UK self-invested personal pension which would not crystallise a tax obligation in New Zealand but would provide more flexibility in the future.
So in essence it's back to the drawing board for everyone and once again these are important decisions that are complex given all the variables involved.
To find out more on how these changes are going to effect you go to http://qropsnz.com/uk-pension-changes/
-------------------------------------------------------------------------------------------------
Simon Swallow is a director of Charter Square. You can contact him here.