Credit information bureau Dan & Bradstreet says move to positive credit reporting will increase consumers' access to debt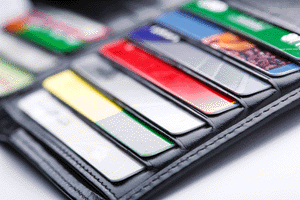 Credit information bureau Dun & Bradstreet says from today it's incorporating positive details about consumers' credit history into credit reports viewed by lenders and utilities.
The new details include a history of bill repayments and additional account information providing a more balanced view of a customers' ability to repay, Dun & Bradstreet said.
This move comes after a 2012 amendment to the Credit Reporting Privacy Code that revamped New Zealand's credit reporting system, which had operated in a "negative" information environment, meaning only adverse data such as customer defaults, court judgements and bankruptcies was available to credit providers when assessing potential customers.
In what it says is a first for New Zealand, Dun & Bradstreet says it's now offering comprehensive credit reports and risk scores to the likes of banks, utilities and telecommunications companies.
"The additional information will lead to a more accurate assessment of applications, reduce business risks and lead to fairer and more responsible lending," said Dennis Martin, managing director of Dun & Bradstreet New Zealand.
"The score predicts the likelihood of customers experiencing difficulty making repayments in the next 12 months, while the report lists new details about an applicant's credit history, such as their history of making bill payments on time, and information about the type of credit accounts they hold," Martin added.
"Better information means better decision making. Access to comprehensive credit reporting data improves the accuracy with which credit providers can identify both good and bad customers, which has a clear and significant impact on their ability to lend appropriately."
"In addition to an expected boost to credit activity, which is good news for the economy, consumers can expect to see greater access to finance, including for those previously locked out of the formal credit system because of a limited credit history, such as young people," said Martin.
"With the positive aspects of a customer's credit history now visible to lenders, those people with a previous negative experience have a new capacity to demonstrate their ability to borrow, manage and repay credit."
Dun & Bradstreet said its move to positive credit reporting has been two years in the making.
See the Privacy Commissioner's announcement on positive credit reporting from 2010 here, and a video interview with Dun & Bradstreet's New Zealand general manager John Scott from 2011 on the change here.