New columnist Elizabeth Kerr outlines how and why she will be writing about money and how to accumulate it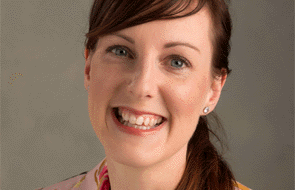 By Elizabeth Kerr
Hello and welcome.
I'm the new kid and I think I have a few useful things to say about money and how you may be using it.
Over the coming weeks you may grow to love or loathe me but before we start this relationship together let's sit down and lay out a few ground rules.
1. You will likely be offended by something I write at some point. Money is an emotional and often controversial topic. Not everyone likes what I have to say.  I use bad language where I think it deserves it.  Sometimes you will love my ideas and other times you may feel like I'm personally outing you in public. Either way, if you change your mindset on your own thoughts about money then it will all be worth it.
2. I write about the big stuff. No, not the lotto winnings, CEO payouts or winning investment trends.  I mean the really big stuff ... how you think about money. Your financial freedom starts with you and I'm intending to influence how that works for your greatest good.
3. I am not going to be writing about clipping coupons, saving on your grocery bills or getting bargain party favours for your kids birthdays. I'm interested in all that stuff too but there are already thousands of happy housewives on the net documenting their world domination by saving on the small stuff. Please see number 2 above.
4. The intended audience for my columns are aspiring middle class kiwis – also known as the Middle Squeeze. It's for you who earn enough to meet your expenses but still can't seem to get it together.  You're still wondering where the money goes and why you aren't getting ahead. 
5. I do not intend to change or make comment on NZ's inequality between the rich and poor, or the impacts of poverty.  I acknowledge both of these things exist in NZ but this isn't a forum for focusing on that.  This limited scope may or may not change in the future. If this offends you please read point #1 
6. Discussion and feedback is cool but I'm not a fan of trolls or abuse. That sort of thing is called cyber bullying and it is a crime. Criminal behaviour may ruin your chance to be wealthy and proves that you don't get me at all. Just click on the red box with an X in it to the top right of your screen and we all will be just fine without each other.
So who do I think I am just bowling on up on here and declaring a potential to impact you?
I live in Wellington and consistently curse the weather here. My two young boys think I'm a super hero and my Better Half knows I'm working hard to make sure they don't figure out otherwise for as long as possible.
From a very young age I have had an interest in money, specifically the choices we make about how to use it. I am a company director for a multimillion dollar property portfolio; and when no one is looking I fantasise about running away to the country and just reading all day. I'm not going to advocate that property is the only way to make you financially independent – in fact I think that would be offensive.
So not withstanding that I can shoot fire from my fingers and breathe underwater; I'm a huge fan of money and I hate to see people slaving for it unnecessarily.
I think I have collected a few useful things to share from my experiences and I'm sick and tired of seeing people being financially sucked in by their own feelings of entitlement or FOMO.
See you next week.