Westpac, Massey University question whether young people are as financially savvy as they apparently think they are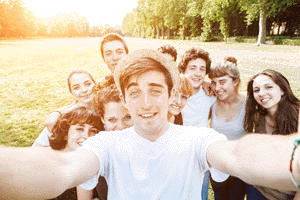 By Jenée Tibshraeny

New research is supporting the stereotypes that define Generation Y and their "cavalier" approaches towards money.
A new survey done by the Westpac-Massey Financial Education and Research Centre has found 20 to 24-year-olds are confident when it comes to their personal finances and don't feel the need to improve their money management skills.
Seventy-one percent of the 300 people interviewed by researchers feel "in control" of their financial situations, and 69% feel good about their money management skills.
This is despite only 39% being satisfied with their financial statuses.
So what do young peoples' bank balances look like?
The average income for 20 to 24-year-olds in 2014 was $465 per week, according to Statistics New Zealand.
This was $315 less than the average income across the entire working age population.
As for student debt, 721,437 people were borrowing an average of $20,000 from the government as at June last year.
Nonetheless, Massey's research found only 29% of those surveyed took steps to improve their money management skills in the past year.
Co-researcher Dr Jeff Stangl said, "I find it a bit of a stretch to believe that most young people know all they need to know about managing their finances.
"I think there is a tendency with this age bracket to be over-confident about their skills."
Westpac's business bank and wealth general manager, Simon Power, is concerned only 6% of those surveyed used a financial advisor before making a major financial decision and not a single respondent used a budget advisor.
Forty-nine percent searched for financial information over the internet, and 75% sought advice from their parents.
"This is fine if you have financially savvy parents – but that is not always the case. Bad financial advice can be become a debt trap perpetuated by a family environment where poor advice is given," said Power.
He also highlighted the inter-generational gap between young people and their parents, saying buying a house for example, is completely different today compared to 30 years ago.
He said the complexity of choices young people have, means more specific knowledge is required.
The New Zealand University Students' Association acting president, Kahlia Fryer, believes young people tend to view the future through rose-tinted glasses.
She said they often don't have a concept of how much a $50,000 loan is, for example.
Many haven't been exposed to this sort of money, so don't understand how long it will take to pay off.
Fryer maintains students need access to more impartial advice about tertiary study, rather than just information from education providers with vested interests.
She's pleased the Government today launched a mobile App that compares job prospects and incomes of 20 different careers, to help students make decisions about their secondary and tertiary education.
Yet she said it's not enough.
Power said Westpac runs workshops throughout the country to educate young people on issues like KiwiSaver, but wants to see financial literacy programmes made compulsory in schools.