Shake-up to consumer credit laws includes introduction of minimum repayment warnings on credit card statements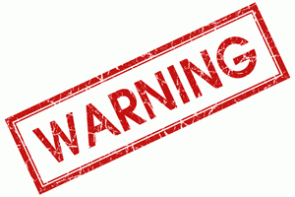 Credit card statements must include minimum repayment warnings from June stating that paying only the minimum amount due each month will end up costing the borrower more to clear their debt, Commerce and Consumer Affairs Minister Paul Goldsmith says.
The move comes as part of a shake-up to consumer credit laws following the passing of the Credit Contracts and Consumer Finance Amendment Act last June.
The regulations require lenders to provide a written credit card warning statement that includes a link to an online repayment calculator. The warning will highlight the general consequences of only making the minimum repayments each month and will direct consumers to an online calculator provided by the Commission for Financial Capability on its Sorted.org.nz website. The Government says this online calculator provides an avenue for consumers to calculate the costs of repaying their card balance at different repayment levels.
The actual wording of the warning statement is: "If you make only the minimum payment each month*, you will pay more interest and it will take you longer to pay off your balance. Visit www.sorted.org.nz/creditcards to calculate how you can pay off your credit card balance faster and pay less in interest. *Replace with other payment period, if applicable."
A concession to the banks
A Ministry of Business, Innovation & Employment consultation paper issued last year canvassed the possibility of including, with the warning message, calculations of savings made by paying more than the minimum repayment each month as is done in the US and Australia. However, bank lobby group the New Zealand Bankers' Association (NZBA) argued against this in a submission, and the option the Government has gone with, linking to a calculator, appears something of a compromise.
Among other things NZBA said New Zealand credit card consumer repayment data is significantly different with between 1% and 3% of local credit card users paying the monthly minimum. In contrast in the US and UK up to 13% or 14% make minimum repayments monthly. NZBA went on to say in the US only a third pay in full whereas in New Zealand more than half do.
NZBA also said some of its bank members with Australian parents had done internal analysis and advised there had been no change to the number of customers paying the minimum repayment each month despite the calculation of savings disclosure being required in Australia.
Goldsmith says the new regulations mean borrowers can access information that will help them compare their options when they're borrowing money or buying goods on credit.
"The changes include a range of protections for consumers which come into effect on 6 June 2015. They improve the information lenders provide to consumers, helping them compare the rates and fees offered by all lenders before borrowing money," says Goldsmith.
"Our aim is to ensure New Zealand has a consumer credit market that is effective, competitive and responsible towards consumers."
The Government says regulations will come into force on June 6 that:
- Specify the information on fees and interest rates that lenders must make publicly available.
- Prescribe the credit card minimum repayment warning which lenders must include on credit card billing statements.
- And update model disclosure forms (to reflect the additional key information which lenders must disclose to you prior to entering a credit agreement).
Fees to 'reasonably compensate the lender for their actual costs or losses'
The Government also says rules on the type and the amount of fees and charges lenders can charge will be tightened, with changes "making it clear that the main test is whether the fees reasonably compensate the lender for their actual costs or losses." And, if a borrower defaults on a payment, lenders will only be able to charge default interest on the amount in default, not on the entire unpaid balance.
Additionally from June 7 lenders can't use a 'power of attorney' or 'agency' clause in their consumer credit contracts, which have allowed them to add other goods as security after consumers sign a credit agreement.
"Maximum penalties for an offence under the Credit Contracts and Consumer Finance Act will be similar to those under the Fair Trading Act ($200,000 for an individual and $600,000 for a company). The Commerce Commission will be able to issue infringement notices requiring the payment of an infringement fee for minor breaches and straightforward issues. The maximum statutory damages that you may claim from the lender will be increasing to $6,000. The Commerce Commission will also have the power to enforce the law covering repossession," the Government says.
More information on the changes is here.
And here's interest.co.nz's warning on credit card minimum repayments.