Westpac unveils debit card that earns its user airpoints, also throws in a PayTag contactless payments sticker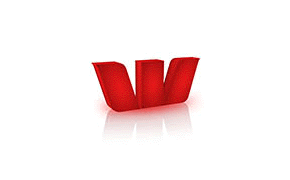 In a move that may entice some customers away from EFTPOS, Westpac says it's launching New Zealand's first airpoints earning debit card.
Westpac says its new debit card works like an EFTPOS card, drawing funds directly from a customer's transaction account such as a cheque account.
The MasterCard debit card can be used online, over the phone and overseas. Customers will earn one airpoints dollar for every $250 spent on the card, and receive a PayTag contactless payment sticker for their mobile phone, through which they can pay for items that cost less than $80.
Westpac replaced BNZ as one of Air New Zealand's airpoints partners in May. Westpac also offers four airpoints credit cards including a business card, and an airpoints earning home loan. The bank's airpoints earning credit cards offer one airpoint for between every $65 to $120 spent.
To earn airpoints dollars with the debit card, Westpac customers will need an eligible personal transaction account with a minimum of $500 deposited monthly.
"We have had excellent growth with the airpoints programme and we expect that to continue with the debit card where customers, who prefer to pay with their own money, can still earn rewards," Shane Howell, Westpac's chief products officer said.
However, the push towards contactless MasterCard debit cards, and away from EFTPOS, is unlikely to thrill retailers because they don't pay a specific transaction cost for EFTPOS transactions but will be expected to for MasterCard ones.