Jenée Tibshraeny investigates what's driving the great millennial job-hop and what employers can do to hang onto their staff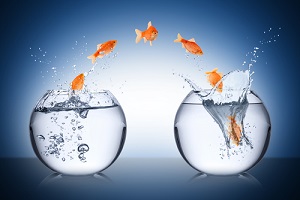 By Jenée Tibshraeny
Are millennials (Generation Y) heading back to work with only one foot in the door – their eyes scouring the landscape outside for anything better on offer?
A job that lets them work remotely, gives them a clearer pathway to progress their career, or spares a thought for the environment.
The answer is a resounding "yes" according to the 2016 Deloitte Millennial Survey of 7,700 people in their 20s and early 30s.
Having surveyed employed millennials, with tertiary qualifications, from 29 countries around the world (excluding New Zealand), it has found one in four pledge to quit their jobs if the opportunity arises this year.
The figure increases to 44% when the timeframe is expanded to two years, while by the end of 2020, two in every three respondents hopes to have moved on to a new organisation.
Opportunistic, self-entitled, and idealistic you say? The managing director of Hays recruitment agency Jason Walker disagrees, arguing New Zealand millennials are different.
Memories of battling to enter the job market during the Global Financial Crisis are still fresh in their minds, they're competing with an influx of migrants, they know the top jobs require experience, and they're conscious of the mammoth task they face saving to buy their first home. 
"I think there's a lot of realism that's been put on their shoulders and they're really willing to work and take opportunities," Walker says.
Whether you're on "Team Deloitte" or "Team Walker", it's important to note what millennials think about going to work because there's a lot of them. They've recently inched past the other generations to become the largest share of the US labour market.
They're also no longer leaders of tomorrow, but increasingly, leaders of today, with a number already occupying senior positions.
Global trends 
Examining global trends, Deloitte has found, "Millennials feel underutilised and believe they're not being developed as leaders.
"They continue to express positive views of businesses' role in society; they have softened their negative perceptions of corporate motivation and ethics, and cite a strong alignment of values.
"However, Millennials feel that most businesses have no ambition beyond profit, and there are distinct differences in what they believe the purpose of business should be and what they perceive it to currently be.
"Millennials often put their personal values ahead of organisational goals, and several have shunned assignments (and potential employers) that conflict with their beliefs."
Market's beaten any arrogance out of millennials
While Walker agrees parts of Deloitte's observations apply to New Zealand, he says many of the stereotypes about millennials are over-blown.
He maintains the market has a greater influence on their behaviour than anything else.
"The market has beaten those stereotypes [of self-entitlement, idealism, etc] out of millennials. They're not coming in with that same level of arrogance," he says.
"Prior to 2007 and the GFC, millennials interviewed companies to find out whether or not they wanted to work for them. Then the crash happened and there's really been a readjustment in their attitudes.
"Salaries haven't moved more than 1 or 2% a year over the last five years. There have been very few opportunities for growth even within organisations, because they haven't been generating revenue to increase salaries.
"Candidates have been insecure about moving, so they haven't been moving and creating opportunities for other people."
While Walker says sentiment is picking up in New Zealand, with construction peaking and more job vacancies being advertised, he says millennials are still aware of the fact organisations are looking for people with experience.
"When they're moving across into different roles to gain that experience in different organisations, they're finding that those people who have been there for two, three, four, or five years, are the ones who are getting the more senior opportunities," he says.
Millennials forced to job hop
Walker recognises those who have been job hopping, have been doing so because their employers haven't been providing the opportunities they want to develop their careers, leaving them stuck in a rut.
He says organisations tightening their purse strings, and opting to hire people on contractual rather than permanent basis, have also forced millennials to jump ship.
Being a contractor is almost a norm in the likes of the construction and IT industries.
Randstad recruitment agency's country manager, Brien Keegan, agrees the market has in many ways forced millennials to be job-hoppers.
Yet he maintains they aren't the only ones, with Randstad research indicating around 20% of New Zealand employees are looking to make a move within the next year.  
He says the fast-paced and ever-changing world we live in is forcing people to be adaptable and refresh their skill sets.
Keegan commends millennials for embracing this change, noting the way it has forced them to see their careers as portfolios including different roles, rather than following a single trajectory.
How to retain millennials
While they have slightly different views, Walker and Keegan agree employers need to be conscious of millennials' attitudes to get the best out of them.
Walker says, "It's not so much the "y" generation now, it's more the "like" generation – they want a pat on the back just as they'd like to see how many likes they can get when they post a photo on Facebook.
"It's very similar in the workplace. They want to be acknowledged by someone in senior management for a job well done."
He says it's not always about the money, but simple acknowledgement at a monthly team meeting is enough to keep a millennial motivated.
"Millennials have been brought up in a different generation… their parents are more of a friend and an advocate than a parent, and they expect their employer to be that way as well," Walker says.
"So if you're very authoritarian and dictator-like, you're not going to keep them for very long. They want to have a matey relationship, rather than a hierarchical relationship.
"You see the structures of a lot of organisations have changed to reflect that as well."
Workplaces already look different, with walls coming down and hot-desking becoming more popular.
Walker says millennials will build on this as they move into leadership positions.
"Who's to say you'll even have to be in your office to see your co-workers," he says.
Keegan says, "One of the traits of millennials is that if you don't provide clear progression, and they can't see themselves moving forward through an organisation, the average lifetime they'll work is usually 18 months."
He says it is important employers let millennials know exactly what needs to be achieved by when, rather than working with vague targets.
Asked whether an older person would be equally as put off by an employer that doesn't offer this as a millennial, Keegan says, "Typically baby boomers would be more loyal and looking for an employer for life. If you think about baby boomers, they really invented the concept of being a workaholic."
He says employers should also be realistic with their expectations when hiring someone straight out of university, recognising it's likely they'll want to go overseas after a few years.
"How you say goodbye [to employees] is as important as how you say hello," he says.
He suggests employers think about retention in the longer term, staying in touch with their former employees who head overseas for their OEs, to keep open the option of them being re-employed on their return.