A global perspective on how far off crisis point New Zealand is when it comes to making superannuation sustainable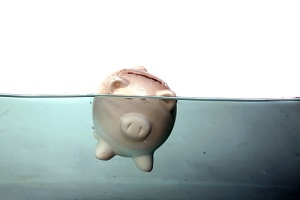 Joe Public appears to be what's stopping the Government from taking bolder measures to ensure there's still money in the kitty for millennials to receive superannuation when they retire.
A number of countries in the OECD have implemented reforms to ensure the sustainability of their retirement savings schemes, in the face of ageing populations, high unemployment, low wage growth and low interest rates.
While New Zealand's demography and state of economic affairs aren't as dire as other parts of the developed world, questions are still being raised over whether New Zealand Super and KiwiSaver are sustainable in their current forms.
The Minister of Commerce and Consumer Affairs Paul Goldsmith believes they are; the Retirement Commissioner Diane Maxwell disagrees.
Speaking at the NZ-OECD Global Symposium on Financial Education in Auckland this week, Goldsmith notes Super is currently set at 66% of the net average wage for a married couple from the age of 65.
"In contrast to the situation in many developed countries, it is affordable," he says.
"Currently we spend 5% of GDP on it.
"Treasury predictions are that the cost will rise to 7% of GDP in 2045. We will be able to manage so long as we continue to keep control of other government spending."
The average amount governments in the OECD spend on pensions as a portion of GDP is 7% according to 2013 OECD data.
Factoring in different ways in which taxpayers support the elderly, the New Zealand Government's expenditure on health is equivalent to around 8% of GDP, compared to the OECD average of 6%.
Maxwell: 'We've got time, but not all the time in the world'
Recognising the shape of our economy, Maxwell admits: "We've got some really good tailwinds.
"We've got time, but not all the time in the world. We do need to act, we do need to signal that changes are ahead. The problem is that when you do that, people get worried and think you mean tomorrow…
"I would like to see a little more action than we're seeing now, but do I understand it's a vote loser.
"How do governments change the system without losing the support of their voter base?"
As described in this interest.co.nz interview, Maxwell says the most obvious change that needs to happen is extending the minimum period of time you need to have lived in New Zealand to qualify for Super, from 10 years.  
"All the other countries I'm engaging with are generally sitting at around 25 years, so we are the outlier," she says.
Furthermore, she says 18 OECD countries have raised the age of eligibility for their government super schemes.
She agrees the Government can take comfort in the fact Super is only equivalent to 5% of GDP, but when it gets to 7%, the cost will be in line with that of a number of European countries, which have been forced to ram through major reforms.
"So I understand, in a pragmatic sense, why no one's in a rush to deal with it," Maxwell says.
"However, I do need both sides of the House to have a good, candid, robust, public conversation about this."
Goldsmith: Improving financial capability the focus
Goldsmith isn't showing signs of tweaking New Zealand Super and Prime Minister John Key has vowed he would resign before increasing the age of entitlement for Super.
Rather, Goldsmith says the sustainability of our system lies in making sure we are financially capable.
"It [NZ Super] is a system that fundamentally works. New Zealand has very low levels of poverty amongst its older citizens.
"Not surprisingly, that system has had an impact on our savings culture. With such a secure, universal system in place, individually we have been more modest in our retirement savings.
"Many people have looked to own a home mortgage free by retirement, aiming to live off their Government superannuation.
"With a slow trend over many decades of falling home ownership, the challenge is to remind people that even with universal superannuation there is every reason for people to save, in order to have more choices in retirement. 
"And that is why, as with many of the nations represented here today, the New Zealand government has recognised the significance of improving levels of financial capability and we have invested considerable resources to achieve it."
Trust central to reform in the Netherlands   
Also speaking at the OECD event, hosted by the Commission for Financial Capability, a representative from the Netherlands' Ministry of Finance, Olaf Simonse, says education isn't a silver bullet.
He says the age of eligibility for government super in the Netherlands has been raised to 67 and will continue to be hiked as life expectancy increases.
The minimum contribution rate for the Netherlands' retirement scheme is also 15%-20% of wages/salaries, with two thirds of this being funded by employers.
Still, Simonse says the system is not sustainable and needs to be further reformed.
The Netherlands Government's pension expenditure is equivalent to 6% of GDP, according to 2013 OECD figures.
While it is difficult to compare New Zealand Super and KiwiSaver to the system in the Netherlands in the scope of this article, it is valuable to note how overseas Governments are going about implementing reform.
Simonse says rebuilding trust in the pension system, off the back of the Global Financial Crisis, is key.
Crisis spurs bold reform in Italy
Italy's former Labour Minister Elsa Fornero has a similar view, saying transparency and financial literacy are vital to building trust in the system.
Fornero pushed through a major pension reform programme in 2011, which was central to Italy's efforts to convince investors of its creditworthiness.
Even though it helped the country avoid financial collapse, Fornero's name will be associated by the next few generations of Italians with one of the most unpopular political reforms in Italian history. 
Also speaking at the OECD event, Fornero admits her biggest failure is not being able to convince the younger generation that her austerity reforms were done for them.
Fornero recognises the demographic and economic outlook in New Zealand is very different to that of Italy.
Yet she doesn't take Goldsmith's word that NZ Super is sustainable in its current form, without seeing more evidence of how we will continue to fund the scheme in the long-run.
She concludes: "We as politicians all know what to do, but we don't know how to get re-elected once we have done it."