UDC Finance depositors offered financial incentive to vote at key meeting ahead of proposed sale of the finance company to HNA Group by ANZ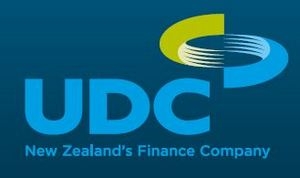 By Gareth Vaughan
UDC Finance investors are being offered a "success-based participation fee" if a vote amending their Trust Deed is passed, helping pave the way for ANZ to sell the finance company to China's HNA Group.
The fee is detailed in a UDC notice of meeting. The proposed amendment would give UDC the option to repay the about $1.3 billion worth of secured investments held by about 13,500 investors early via a cash payment, or for investors to have their UDC debentures swapped for ANZ equivalent securities. 
The "success-based participation fee" will be paid to investors who cast a valid vote if the special resolution is passed.
"The participation fee is paid in consideration for you voting at the meeting. This means it will be paid to you as long as you cast a valid vote at the meeting, regardless of whether your vote is in favour of the special resolution or not. However, the participation fee will only be payable if the special resolution is passed," UDC says.
"The amount of the participation fee payable to you will be equal to 0.10% of the nominal amount of your secured investments on the date on which the special resolution is passed. For example, if you hold secured investments having an aggregate nominal amount of $25,000 and you cast a valid vote at the meeting either in person or by your representative, we will pay you a participation fee of $25, but only if the special resolution is passed."
No significant issues for the FMA, trustee stays mum
An ANZ spokesman told interest.co.nz a success-based participation fee isn't uncommon, and is not something the Financial Markets Authority (FMA) disapproves of.
"It is being paid to investors in recognition of their time and effort to vote and to encourage participation to help meet the quorum requirement of 25% of investors. [A 75% majority is required to pass the vote]. The participation fee is only 0.1 % of the nominal amount of the investor's secured investment. The Financial Markets Authority is comfortable with the participation fee being paid," the ANZ spokesman says.
However, an FMA spokesman painted a slightly different picture.
"We would be concerned if the scale or other features of any incentive might interfere with someone making a good decision. We were informed about the [UDC] vote and the use of the participation fee. Because this fee is a relatively small incentive to encourage investors to participate in a vote, it did not raise any significant issues for us. While these kinds of fees are rarely used in New Zealand, the law does permit them," the FMA spokesman says.
Meanwhile, Trustees Executors, supervisor of the UDC investments, makes no mention of the "success-based participation fee" in its letter contained within the notice of meeting. Trustees Executors does say that the special resolution has been "properly put in accordance with the provisions of the Trust Deed and relevant legislation." Interest.co.nz has not received a response to a request for comment from Trustees Executors.
Meeting on June 21
The vote will take place at a meeting to be held at 10.30am on Wednesday June 21 at the ANZ Centre on Auckland's Albert Street. There'll also be video conference facilities enabling investors to participate from the ANZ Building on 170 Featherston Street, Wellington, and the ANZ Centre at 267 High Street, Christchurch. 
HNA Group, a Chinese conglomerate, is buying UDC from ANZ for NZ$660 million, with the deal expected to be finalised later this year. 
"HNA Group has nominated its wholly owned subsidiary, TIP-HNA New Zealand Holdings Limited ('TIP-HNA') to acquire the UDC shares from ANZ. TIP-HNA is part of the TIP Trailer Services Group within HNA Group. The TIP Trailer Services Group provides leasing, rental, maintenance and other value added solutions to the transportation and logistics industry throughout Europe. The TIP Trailer Services Group operates one of Europe's largest trailer leasing businesses, with over 40 years' industry experience and more than 70 branches located across 17 countries,"UDC says.
"HNA Group has indicated that it intends to fund our business differently, including accessing new sources of funding [such as asset securitisation] to run UDC. To do this, we need to make sure we have everything in place to repay all of the secured investments around the time the sale is completed."
Because the Trust Deed does not let UDC do that, UDC and ANZ are proposing an amendment to the Trust Deed requiring them to repay all of the secured investments if the sale to TIP-HNA is completed.
"In addition, the amendment will allow us to choose to repay all of the secured investments at any time, regardless of whether the sale has completed. For example, in the unlikely event that the sale to TIP-HNA does not complete and UDC is sold to someone else, we may also want to repay all of the secured investments," UDC says.
The finance company says that before investors are repaid, it must send investors an "election notice," which will ask them to choose whether to have their investments, together with any accrued but unpaid interest, but less any applicable withholding tax and deductions; a) converted into an equivalent product issued by ANZ; or b) repaid directly. 
"If you do not choose either of these options in relation to a secured investment, that secured investment will be converted into an equivalent ANZ product on repayment," UDC says.
(There's a video interview with TIP Trailer Services' president and CEO Bob Fast here).
*This article was first published in our email for paying subscribers early on Monday morning. See here for more details and how to subscribe.