Generation Rent Investment Guide episode 3: Peer-to-peer lending platforms compared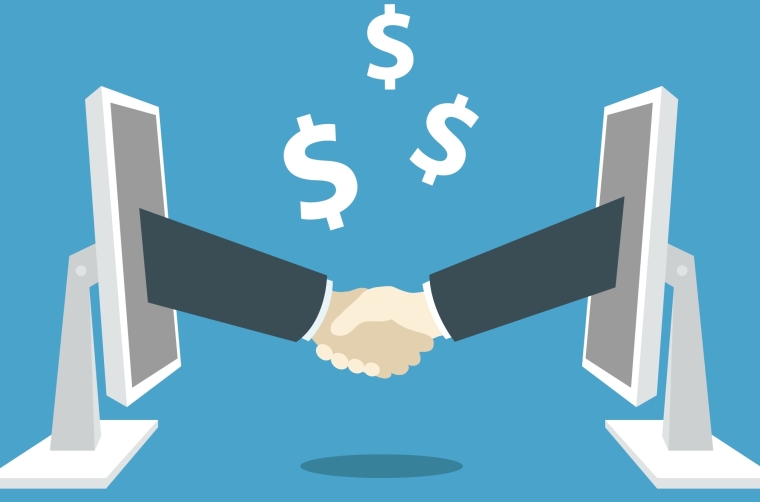 By Jenée Tibshraeny
Peer-to-peer (P2P) - we are all over it when it comes to transport and accommodation, but what about finance?  
The idea is lenders and borrowers are matched according to their risk/reward profiles through online platforms licensed by the Financial Markets Authority.
In other words a borrower makes a loan application with the P2P platform. If the platform approves the loan, they allocate it an interest rate that reflects its risk.
An investor then comes along and chooses whether they want to invest in higher risk loans with higher interest rates, or lower risk loans with lower rates.
Most platforms allow investors to spread their risk by only funding parts of loans.
Over a half a billion dollars of loans have already been written through Harmoney - the first P2P lending platform to launch in New Zealand nearly three years ago.
It's attracted institutional investors such as TSB Bank, which has lent $50 million through the platform to date.
The other four platforms in the market have collectively written nearly $77 million of loans.
P2P lending is growing too fast for it to be ignored by those interested in investing in the debt market.
THE BIG PICTURE
Knowledge deficit
As a financial journalist (not a qualified adviser), I believe the concept is great. It's simple, cuts out the middleman, and gives those with smaller amounts of money an opportunity to earn pretty good returns.
Yet my concern lending your money directly to someone through a P2P platform, rather than indirectly through a bank for example, lies in the very appeal of the idea.
I like the notion of being able to choose who you invest in, rather than leaving this in the hands of a big institution.
The pinch is, you don't have access to nearly as much information about the borrower as your bank does before it parts with its money.
Rather, you are trusting the P2P platform has done its due diligence on the borrower, and has a robust system that accurately prices their risk.
If bankers have been accused of giving people without enough income or the right documentation mortgages, how do we know P2P lending platforms aren't peddling debt to the wrong people?
Low hanging fruit
P2P lending platforms are already largely targeting borrowers who can't get bank loans. What do you think someone's credit history must look like if they're made to pay 39% interest on a loan?
To add to this, being new to the market, P2P lending platforms aren't regulated to even nearly the same extent, and don't need to make the same disclosures, as banks. History would show that by the time regulators get their heads around the loopholes of a new scheme, the horse has bolted.
I can't deny the fact that many of those who have invested in P2P lending platforms over the past few years have been enjoying returns in the double digits, but my guess is they will be among the first investors to take a hit when there's an economic downturn.
In other words, the person who is paying 30% interest on a car loan is likely to be first to default on their loan when the going gets tough.
Sure - every investment has its risk and those who invest in property or the share market will also be burnt in downturns.
The difference is property and shares have always recovered long term. P2P hasn't been around long enough for us to know how it will weather the storm.
Nonetheless, the risk could be worth the reward, provided you have a diversified investment portfolio.
HOW IT WORKS
With this critique of the concept in mind, I have looked into the five P2P platforms in the New Zealand market in the third instalment of my Generation Rent Investment Guide series.
Different platforms have taken slightly different approaches to carving their own niches in the market.
| | | | | | |
| --- | --- | --- | --- | --- | --- |
|   | Harmoney | Squirrel Money | Zagga | Lending Crowd | Southern Cross Partners |
| Who | Part owned by founder and CEO, Neil Roberts (40%), Trade Me (14%), Heartland Bank (13%) and others. | Part of the Squirrel brand founded in 2007 that provides mortgage broking services. Headed by John Bolton. | Formerly LendMe. Founded by Mark Kirkland, Marcus Morrison and Edwin Morrison of Auckland-based law firm K3 Legal. Headed by Marcus Morrison. | Part of Finance Direct Group founded in 1999. Headed by managing director, Wayne Croad and technology specialist, Bob Durrant.  | Part of the Southern Cross Financial Group, which was founded in 1997 and specialises in short term property finance and first mortgage investments. Headed by Luke Jackson. |
| Trading in P2P since | Sep 2014 | Nov 2015 | Dec 2015 | Dec 2015 | Dec 2016 |
| Types of investors | Personal & institutional | Personal | Personal & institutional | Personal & institutional | Personal & institutional |
| Types of borrowers | Personal | Personal | Personal & business | Personal & business | Personal & commercial property |
| Types of loans | Unsecured | Secured or unsecured | Secured | Secured | Property secured |
| Minimum investment | $25 | $500 | $1,000 | $500 | $10,000 |
| Fractional-isation | $25 lots | No | $1,000 lots | $50 lots | Yes |
| How investors are matched with borrowers | Investors select loans individually or via their autolend criteria. | Investors automatically matched with loans based on risk/return and terms. | Zagga matches investors' stated investment risk with borrowers' credit profiles and loan requirements. | Investors select loans. | Investors select loans. |
|   | Harmoney | Squirrel Money | Zagga | Lending Crowd | Southern Cross Partners |
| Borrowers' personal details disclosed to investors | No | No | Yes - to registered investors and subject to terms and conditions. | No | No |
| Terms | 3 years, 5 years | 2, 3 & 5 years | Up to 5 years | 3 years, 5 years | Up to 5 years, but generally 6-24 months. |
| Platform makes repayments to investor on behalf of borrower if they can't meet obligations | No | Yes. Squirrel pays principal and interest to investor from its Reserve Fund, provided there is money in the fund. There is currently $228,491 in the fund. | No | No | Southern Cross Partners may choose to pay investors, but is not obligated to do so. |
| Secondary market available to sell loans | No | Yes. A fee of 1% of the loan balance transferred, up to a maximum of $50, applies. | Not at the moment. | No | Yes. A $175 fee may apply. |
In a nutshell, Harmoney - the largest and most established platform - stands out for only offering unsecured loans. This means borrowers do not have to provide an asset, like a house or car, as collateral to get the loan.
The idea is that by having the ability to invest as little as $25 in a loan, you can spread your risk across a number of different loans, so you shouldn't be stung too badly if a borrower defaults.  
Squirrel Money is the only platform that doesn't offer fractionalisation. To offset the fact you're concentrating your risk, it has a fund (with a limited capacity) it will use to repay your loan and interest if your borrower defaults.
Squirrel Money is also the only platform that doesn't cater to institutional investors, while it and Harmoney are the only two that don't offer business loans.
Southern Cross Partners is the only platform that provides loans solely for property. It is also different in that it initially funds each loan and then offers them to investors once the loans have been drawn.
It, along with Squirrel Money, has the added benefit of a secondary market, which you can use to pass your loans on to other investors if you would like to get your money out.
Zagga's point of difference is it provides you with the name of the borrower you're lending money to. However there are a bunch of conditions around this and it prohibits you from contacting them.
SHOW ME THE MONEY
| | | | | | |
| --- | --- | --- | --- | --- | --- |
|   | Harmoney | Squirrel Money | Zagga | Lending Crowd | Southern Cross Partners |
| Amount lent since inception | $505 million | $12 million | $5.6 million | $15 million | $34 million |
| Average loan size on current book | $14,900 | $16,000 | $314,000 | $21,200 | $480,000 |
| Value of loans with more than 30 days' worth of payments in arrears against current book | 9.0%* | 0.4% | Nil | Nil | 3.7% |
| Value of loans written off against loans written since inception | 2.6% | 0.6% | Nil | Nil | Nil |
| Early repayment rate since inception |   | 28% | 13% | 38% |   |
| Portion of loan applications approved | 21% | 23% | 30% | 20% | 30% |
| Portion of approved loans that get funded | 99% | 88% | 50% | 100% | 100% |
|   | Harmoney | Squirrel Money | Zagga | Lending Crowd | Southern Cross Partners |
| Fees | 15%, 17.5% or 20% p.a. of gross interest collected, depending on size of lender's total outstanding principal. | 0.95 - 2.95% p.a. of gross loan repayments made, depending on loan's risk grade. | 0.9 - 1.95% p.a. of outstanding loan balance, depending on loan's risk grade. | 10% of gross interest collected, regardless of the size of the lender's outstanding principal. | None |
| Range of returns (after fees, before tax) | 8.8% - 19.7% | 7.92% - 8.94% | 5.44% - 12.79% | 7.4% - 16.2% | 6.25% - 8.00% |
| Average return on current book (after fees, before tax) | 11.7% | 8.54% | 6.22% | 11.93% |   |
Harmoney bigger, riskier, higher returns
At 9.0%* and 2.6% respectively, Harmoney has the highest arrears and default rates of all the platforms by a pretty large margin.
While it approves a lower portion of loans (21%) than its competitors, the fact it offers unsecured loans indicates it may be attracting a lower calibre of borrowers.
It is therefore possible a lot of its growth has come from it trawling rather than fishing for loans.
I believe this is all fair and well, provided Harmoney keeps publishing breakdowns of its default and arrears rates on its website so investors can equip themselves to make the right decisions.
Furthermore, Harmoney's returns reflect this higher level of risk.
The average Harmoney investor is currently making a return of 11.7% before tax and after fees - more than Squirrel Money and Zagga at 8.54% and 6.22%, and on par with Lending Crowd at 11.93%.
Squirrel Money has low arrears and default rates at 0.4% and 0.6%.
While Zagga, Lending Crowd and Southern Cross Partners have told me their default rates are nil, they haven't published a substantial amount of data on their websites for investors to get a good sense of what their loan books look like.
Being a new and fairly risky investment option, I believe P2P platforms need to maintain high levels of transparency. If you don't see the figures you would like online - be sure to ask.
When comparing figures, it's also worth noting a number of platforms haven't been in business for very long, so their arrears and default rates may look quite different in two or three years' time.
Race for loans can be tight among investors
Another feature of all the P2P platforms in New Zealand is that they don't charge borrowers who repay their loans early.
The issue is that early repayment means that as an investor, you are missing out on interest earnings you were banking on.
Some P2P investors I have spoken to have raised their frustrations over having trouble finding loans they're keen on after borrowers default, and spending more time than anticipated sourcing these.
Lending Crowd has the highest early repayment rate (38%) of the three platforms that provided me with this information.
With all of its approved loans getting funded, it appears investors are in a tight race for a limited number of loans.
Zagga on the other hand has an early repayment rate of only 13% and a funding rate of 50%. Yet with its average loan being $314,000 - substantially larger than Lending Crowd, Harmoney and Squirrel - it is targeting a different type of borrower.  
Squirrel Money sits somewhere in between Zagga and Lending Crowd in terms of early repayment and funding rates.
---
*UPDATE: Harmoney disputes this 9.0% figure, saying it represents all its arrears (IE payments even one day late), rather than just payments at least 30 days late. Interest.co.nz calculated this figure using data on Harmoney's website, after Harmoney declined to provide comparable information. Interest.co.nz has again asked Harmoney for its 30 day arrears rate data.
---
In my other Generation Rent Investment Guide instalments, I have looked in to investing in property with mates and investing in funds that track the market.
*This article was first published in our email for paying subscribers early on Tuesday morning. See here for more details and how to subscribe.