Smartshares cuts cost of investing in ETFs in drive to streamline investment process; Move comes as new kids on the block offering Smartshares ETFs gain traction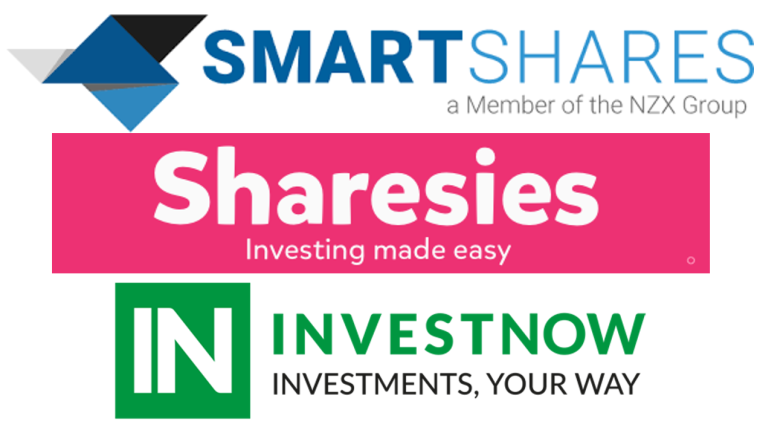 The cost of investing in some funds that track the sharemarket is falling, as competition among investment platforms targeting DIY retail investors heats up. 
The NZX's Smartshares has reduced its establishment fee for those who invest in any of its 23 Exchange Traded Funds (ETFs) direct.
While investors previously had to pay $30 for each fund they bought units in, they now only have to make a one-off payment of $30 regardless of the number of ETFs they invest in.
So if you wanted to invest in the NZ Top 50 fund, the Emerging Markets fund and the Aus Resources fund, you previously had to pay $90 to do so. You would now only have to pay $30.
Smartshares' move follows the establishment of two New Zealand-based investment platforms this year - Invest Now and Sharesies.
The fees
Investors can buy units in a selection of seven Smartshares ETFs through Invest Now without paying an establishment fee. Meanwhile through Sharesies, they can buy units in a selection of nine Smartshares ETFs for a flat fee of $30 a year.
Investors will always have to pay Smartshares a fund charge (0.33%-0.75%) regardless of the platform they invest through.
Neither Invest Now nor Sharesies charge brokerage fees if investors sell units in their funds.
However those who invest direct through Smartshares need to use a broker to sell units, which will always incur a fee.
Competition looks to be warming up in this space too, with ASB Securities (one of the main online brokers in New Zealand) recently halving its fees for New Zealand transactions under $1000, to $15.  
Both Invest Now and Sharesies make their money by charging fund managers for hosting their funds. Sharesies only has two other funds available in addition to the Smartshares ones, while Invest Now has 73.
People have invested $7 million through Sharesies since its beta version launched in June. Invest Now, which launched in March and is in the process of buying Rabo Direct's managed funds business, has over $100 million under management.
Smartshares has $2.1 billion under management, with $1.4 billion of this coming from its SuperLife funds.
The experience
Asked about the extent to which increased competition has spurred Smartshares to cut its establishment fee, Smartshares product manager Dean Anderson says: "Each of the platforms are offering their own functionality…
"Everyone in the industry is going to be keeping an eye on technology - not only to improve operations, but to deliver what customers expect."
He says the main reason behind the cut is for the fee structure to fit in with Smartshares' new online portal for investors, launched a week ago.
The idea is that investors will now be able to add new ETFs to their portfolios with a click of a button, rather than filling out a new application form.
Anderson says the aim is to streamline the process both internally and for customers. He says this is something the growing number of EFT investors had been asking for.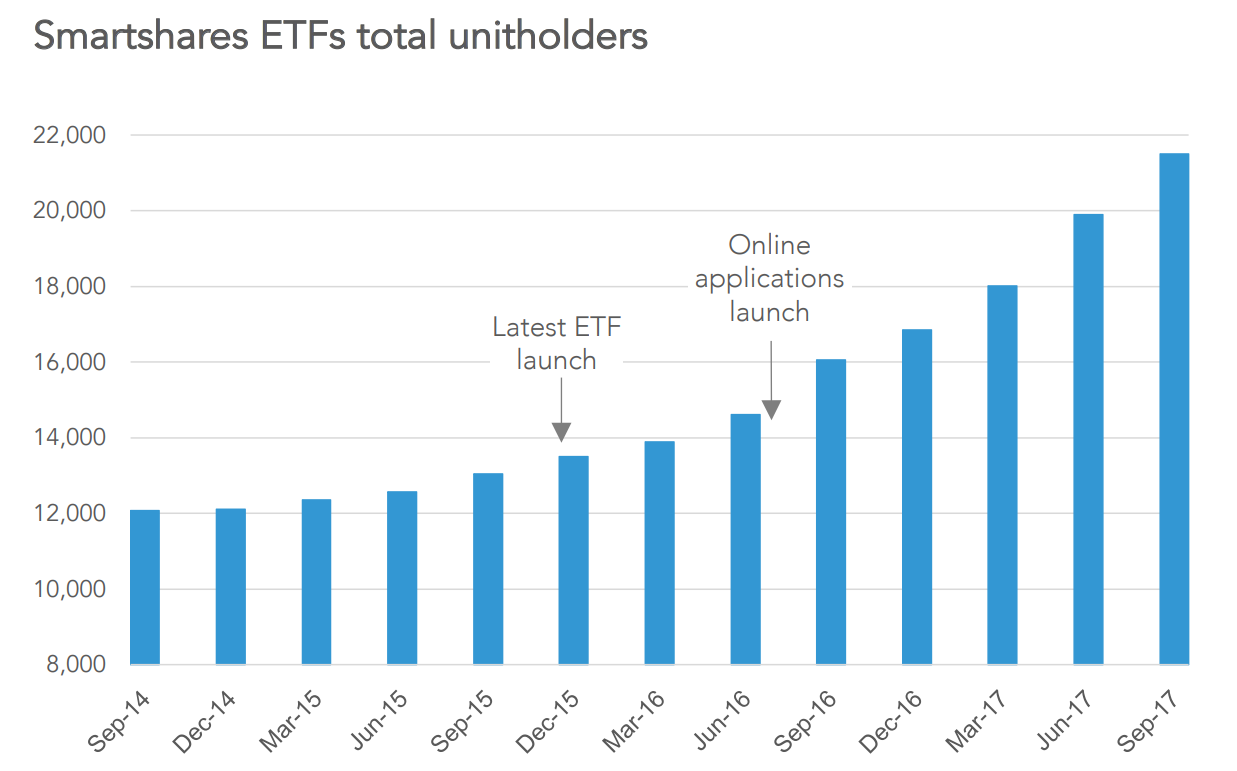 With the bulk of Smartshares ETF investors making regular contributions to their investments through a "savings plan", Anderson's focus is on this segment of customers.
Accordingly, the new portal also makes it easier for investors to administer their regular investment plans without contacting Smartshares, as well as make lump sum contributions.
Invest Now also has an auto invest function. Sharesies says this is something it is still working on.
Its key focus has been building a platform that walks first time investors through the investment process.
It has a fun and user-friendly interface and presents information in a unique way - by charting how investors' portfolios are spread across different risk levels for example.
For Invest Now, its focus is now on looking at ways to help investors better weigh up their options in the "funds supermarket", without going down the path of providing personalised financial advice.