The thief who was able to get a new Q Mastercard issued in someone else's name after stealing their wallet, also obtained a Gem Visa card in the victim's name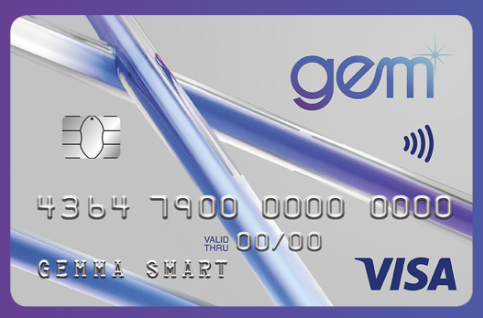 By Gareth Vaughan
The victim of identity theft interest.co.nz wrote about on Tuesday, who had his driver's licence pinched and discovered this enabled the thief to obtain a Q Mastercard issued in his name, also had a second credit card issued in his name following the theft.
This one was a GEM Visa, which are issued by Latitude Financial Services.
"Gem also issued a card with just a drivers license number, plus valid email and phone number. So easy to acquire, and the [$2,000] account was maxed out before the physical card arrived in the mail!. The crim was obviously going through our letter box," the victim's associate, who contacted interest.co.nz, says. "The processes followed by these high interest lenders are far more lax than a trading bank."
As reported on Tuesday, the victim's wallet, which included his driver's licence, was stolen. This was used as identification by the alleged fraudster, and also provided the victim's address. The online application for a GEM Visa asks for a driver's licence, New Zealand or other country's passport, NZ firearms licence or other certified documents as ID.
"As you'd appreciate, due to privacy reasons, Latitude Financial Services cannot comment on a particular customer's experience," a Latitude spokeswoman says.
Latitude Financial Services was created through the purchase of GE Money by investment firm Värde Partners, private equity group KKR, and Deutsche Bank from US conglomerate General Electric in an A$8.2 billion 2015 deal.
The spokeswoman says Latitude, like all credit providers, must comply with a "high regulatory standard" of customer identity verification. 
"Some providers, who do not have a branch network, may adopt a predominately electronic approach to identity verification versus, for example, a bank who may offer a face to face as well as an electronic verification process," the spokeswoman says.
Banks require new credit card customers to take proof of their identity and address into a branch.
The Latitude spokeswoman says identification theft via the postal system is a problem for all credit card providers. She says it isn't related to product features.
"Providers can take steps to reduce the risk such as the use of unmarked envelopes etc, but occasionally such fraud does occur and it can be very difficult to completely eradicate from a practicable perspective."
"In response to your questions, whilst we are not currently expecting to make any immediate changes to our identity verification process, we are always working to keep our customers safe and where we see further measures can be taken we will look to implement them. Such reviews may include consideration of new technologies which are being developed for use in this area," the Latitude spokeswoman says.
"We use a number of different methods to verify an individuals' identity including electronically checking an applicants identity against multiple external databases or alternatively, a face to face verification arrangement we have with NZ Post. We also have incorporated technology to pinpoint the origin of the application and a market-leading system to identify suspicious applications."
"We take our customers security very seriously and we have a team of trained investigators who work these suspicious applications to verify the identity of the applicant through a variety of methods," she says.
Where identity theft occurs Latitude works both with victims and, where appropriate, law enforcement, the Latitude spokeswoman adds.
"We also encourage customers to contact us as soon as possible if they are concerned or suspect any fraudulent activity. We also encourage individuals who suspect that an application for a Gem Visa was conducted in their names as a result of identity theft to contact us, so we can commence with the appropriate remediation activities. Our levels of fraud instances are low, and would be in line with others in the industry."
"Unfortunately identify theft does happen, but there are ways to protect yourself and there are a number of governmental websites that provide information on this. We encourage readers to read this [Department of Internal Affairs] link, which provides useful and simple tips to avoid this happening," the Latitude spokeswoman says.
The Gem Visa has an establishment fee plus a series of account, transaction and interchange fees. The card comes with some 0% interest deals including for six months on purchases valued over $250. However, the standard interest rate is 25.99% per annum. (Interest rate and fee details are here).
The spokeswoman says Latitude doesn't think there's any correlation between the interest rates charged and the level of fraud for a particular product.
"Regarding the implication that Gem is a 'high interest' lender. We acknowledge that this assertion hasn't come from yourself, but we feel it is important to point out that the Gem Visa card provides 0% interest for 6 months on everyday Gem Visa purchases over $250 and 0% for up to 55 days on Visa purchases under $250 and long-term interest free plans at some of NZ's largest retailers. We find a significant portion of our customers use the card smartly to this effect."
*This article was first published in our email for paying subscribers early on Friday morning. See here for more details and how to subscribe.