Life insurers, fund managers and other financial service providers could be fined up to $100,000 for breaching industry body's new Code of Conduct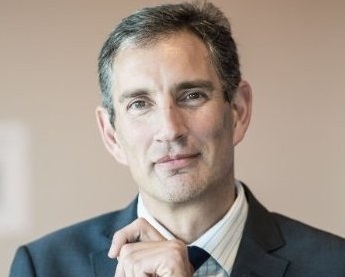 The industry group for life insurers, fund managers and other financial service providers is vowing to go beyond paying lip service to conduct issues by launching a code of conduct with teeth.
The Financial Services Council (FSC) has revealed the nine standards in its code, which will become operative on January 1.
If a member "materially" breaches these standards, they can be fined up to $100,000, be ordered to pay reparations, and/or have their membership suspended or terminated.
The identity of the member and details of the breach and any sanctions imposed "may" be disclosed to the public and/or the regulator.
Up until now, FSC members have had to abide by rules outlined in the organisation's constitution, dated May 2016.
If breached, members could be asked to resign; a situation FSC CEO Richard Klipin isn't aware the organisation has faced.
He says the Code won't see the FSC become less tolerant of misconduct. Rather it'll see the industry body become more "active" and "aware" of conduct issues.
While Australia's financial services Royal Commission and the Reserve Bank and Financial Markets Authority's banking and insurance review in New Zealand have within the last year put conduct issues under the spotlight, Klipin says the FSC has been working on its code for two years.
"By bringing self-regulation to the industry, I believe the Code demonstrates our commitment to continuous improvement," he says.
The FSC's 35 members comprise 95% of New Zealand's life insurance market and manage funds of more than $47.5 billion.
The Insurance Council of New Zealand, which represents general insurers, launched its first Fair Insurance Code in 2011 and is currently updating its 2016 edition.
In 2016 it dished out the maximum penalty under its code - a $100,000 fine - to Youi for using misleading sales tactics.
The New Zealand Bankers' Association's members aren't reprimanded if they breach the organisation's Code of Banking Practice, updated in June.
Here is a copy of the standards in the FSC's Code of Conduct:
1. Members must carry out business professionally, with due care, competence and skill, and act with integrity. They must behave in a way that promotes public confidence in the financial services industry.
2. Members must communicate with customers clearly and effectively.
3. Members must make reasonable efforts to ensure that customers are provided with sufficient information to enable them to make informed decisions about product and services.
4. Members must seek and consider customer feedback.
5. Members must design and distribute products responsibly.
6. Members must provide employees and distribution channel personnel with appropriate training.
7. Members must maintain appropriate internal processes for explaining the risks to a customer of replacing or retaining an existing product or service.
8. Members must manage conflicts of interest fairly and in a way that promotes good customer outcomes.
9. Members must treat customers fairly.