The Little Black Book of Scams: 'free' subscription offers can quickly lead to payment obligations that are very hard to get out of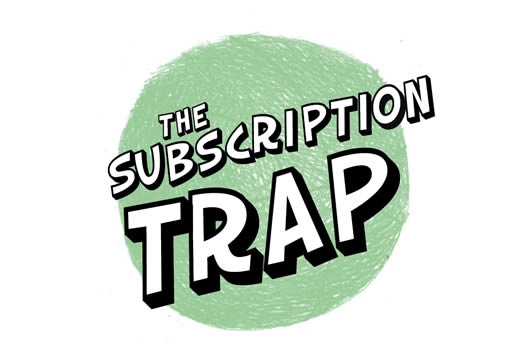 This is the ninth chapter in the Little Black Book of Scams.
---
Good deals can bait you into falling for expensive traps.
A subscription trap can trick you by offering "free" or "low-cost" trials of products and services.
Products commonly offered are weight loss pills, health foods, pharmaceuticals and anti-ageing products.
Once you provide your credit card information to cover shipping costs, you are unknowingly locked into a monthly subscription. Delivery and billing can then be difficult, if not almost impossible, to stop.
Scammers use websites, emails, social media platforms and phones to reel people in. Remember, high-pressure sales tactics like a "limited time offer" are often used to rush you into making a decision.
Tips to protect yourself
✔ Trust your instincts. If it's too good to be true, don't sign up.
✔ Before you sign up for a free trial, research the company and read reviews, especially the negative ones. Consumer Protection is a great source of information.
✔ Don't sign up if you can't find or understand the terms and conditions. Pay special attention to pre-checked boxes, cancellation clauses, return policies, and any vague charges.
✔ If you go ahead with a free trial, keep all documents, receipts, emails, and text messages.
✔ Regularly check your credit card statements for frequent or unknown charges.
✔ If you have trouble cancelling your subscription, contact your credit card provider or your local consumer protection organisation.
---
Always report all scams.
---
*The full booklet is here. This chapter is re-posted with permission. You can also watch a video interview with the Commission for Financial Capability's fraud education manager Bronwyn Groot here.