Finance broker alleges loan applications to 3rd tier lenders are being rejected because of payday loans, with finance company boss saying payday loans are often a sign someone has financial problems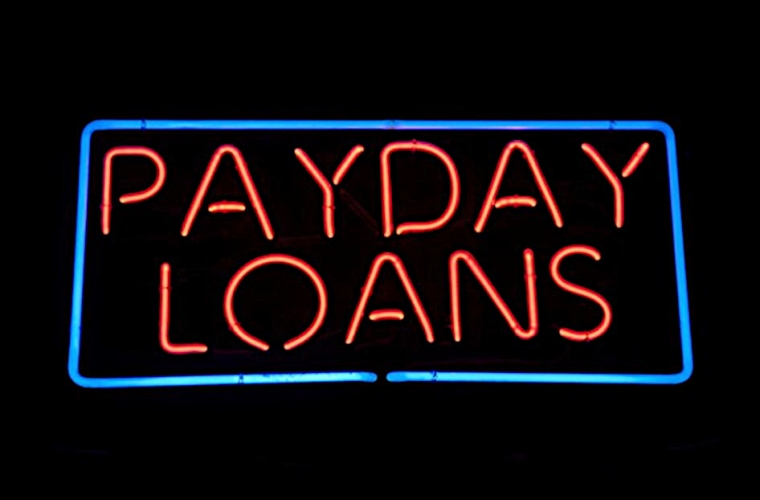 Payday lenders have got such a bad reputation that finance companies are running for cover and declining people finance as soon as they see one listed on a bank statement.
That's the message from an Auckland based finance broker who specialises in debt consolidation.
Payday loans typically charge higher interest rates for short-term immediate credit based on a borrower's income and credit profile. These loans are also called cash advance loans.
The broker, who interest.co.nz has agreed not to name, says he deals with non-prime lenders like Avanti Finance, Budget Loans and Geneva Finance. But he says such companies are now increasingly averse to dealing with any customers who've been using payday lenders.
"If there's a payday lender like Moola on the bank statements it's declined straight away."
He says they are required to get 90 days' worth of a potential client's bank statements before they can approve their finance. But he says the payday lenders have got such high default rates that if someone has been using one it's enough for them to be blacklisted.
"It's more of a negative than their existing credit rating."
But he says his concern is that if the non-prime lenders refuse to offer such people finance their only option will be lenders of last resort.
His thoughts are backed up by Instant Finance chief executive Richard de Lautour.
"There are common things we look at that indicate someone has difficulties," he says.
And de Lautour says payday loans are often a sign someone has financial problems.
"It's fine if you borrow $250 and pay it back next payday, that's all good. But that's not what we're seeing. If we see a customer has a track record of going back and forth to payday lenders that's a big concern for us."
De Lautour says in such cases Instant Finance would rather decline the application and refer the person to a budget advisory service.
"There's certainly been growth in the payday lending and that is a concern to all responsible lenders."
Keith McLaughlin is the managing director of consumer credit bureau Centrix. He says he doesn't know whether people are having their loan applications rejected because of payday lenders.  
"Our experience in dealing with payday lenders is they are acting responsibly and do get credit reports done where appropriate. But we don't get involved in whether a lender will give someone credit. We just provide the information and from there they make their own decisions based on their appetite for risk and their lending policy."
Online credit companies
One of the key players in the online payday lending market is Moola. The company was launched in 2013 and its website states it specialises in "providing fast little loans online".
"You can borrow $100.00-$5000.00 for between 2-368 days. When you get a loan with Moola, you know exactly what you are getting, we promise there are no hidden costs, no small print and no nasty surprises. What you see is what you get. Our loans have been designed to provide quick, clear and fair finance for Kiwis who need help making ends meet."
For short term loans of between 2 and 44 days for amounts ranging from $100-1000 it has an annualised interest rate of 620.5 %. While loans of $1025-$3000 for between 63 and 185 days have an interest rate of 328.50% per annum and loans of $3050-$5000 over 240 to 368 days have an interest rate of 149.65%.
Then in the fees section it gives you break down on the charges it has for everything from cancelled direct debits ($20) and wage deductions ($29.78) to defaults ($20.08) and extensions ($11.12). While the interest rates are high, it's not until a borrower factors in these fees that they can get a true idea of what the real costs are. And if you miss a payment those penalty fees will start to bite.
Pending regulatory change
In October last year the government announced a series of changes it planned to make to the Credit Contracts and Consumer Finance Amendment Bill which it said were designed to crack down on predatory lending practices. It followed a review of the consumer credit laws by the Ministry of Business, Innovation and Employment (MBIE). The proposed changes include the introduction of limits on the amount of interest and fees that can be charged on high-cost loans to prevent people from accumulating large debts, as well as tougher penalties for those who break the law, including irresponsible lending.
Under the government's proposals there would be a limit on the total interest and fees on the amount borrowed of 100%. This would mean if someone borrows $500 they won't have to pay back any more than $1,000 over the lifetime of the loan.
'If our default rates were really high we wouldn't be in business'
Moola director Edward Recordon is somewhat surprised when asked about the finance broker's comments.
"If our default rates were really high we wouldn't be in business," Recordon says.
He says the company works to a bad debt ratio of 7-8%.
"So for every 100 loans we approve 7-8% go bad and if we make a bad decision it costs us," Recordon says.
He says the company deals in unsecured loans and it can't afford to make mistakes.
"Our average loan size at the moment is $475 and over six weeks we'd make $250 in interest and fees on that," Recordon says. "But after we pay for our costs and tax we'd only make $10. Our margins are very small.
"The only reason we get targeted in the media is we are high profile. They see the high interest rates and think we're making a lot of money and that's wrong."
But despite Moola's supposedly tight margins, in 2017 it was announced as a winner in the Deloitte Fast50 index awards. The awards are designed to recognise high growth companies in New Zealand and Moola didn't disappoint with reported revenue growth of 1013% over the previous three years.  
Recordon admits some payday lenders have got a bad reputation, but the Christchurch based director says he thinks that's more likely to be those based in south Auckland.  
"There are two types of payday lenders. Those like us who are trying to be responsible and the other ones who lend to the customers we decline all the time. They are the people we won't lend to. We decline 75% of our loan applications."
Time for action
The Commerce Commission is well aware of the problem of online payday lending and in November announced it had launched an investigation into Moola over its fees and lending practices.
But Recordon says regulation of the industry isn't very straightforward.
"The problem with the law at the moment is that it's not black and white and it's a principle based system. It tells you you should review a customer's income and expenses, but it doesn't tell you exactly how you should go about doing it," Recordon says.
"From a compliance perspective it's hard to know if you are compliant. The Commerce Commission might not agree with your approach, but they don't know what the correct approach is either and they have to take it to court to find out."
Commerce Commission action
In June last year the Commerce Commission commenced High Court proceedings against online payday lender Ferratum New Zealand over alleged breaches of its responsibilities as a lender.
The case is still before the courts but it illustrates many of the same issues. The Commission alleges the company failed to make reasonable enquiries about the borrowers' requirements and objectives, failed to exercise reasonable care in advertising loans and failed to assist borrowers to reach informed decisions as to whether or not they should enter into loans. It also alleges that this conduct, together with interest rates in excess of 183%, were oppressive.
A spokesperson for the Commerce Commission says it continues to see too many lenders failing to comply with the responsible lending practices, which puts many borrowers at risk of hardship.
"The Commission is concerned about all irresponsible lending behaviour, including by payday lenders. We currently have other significant investigations under way relating to high cost short term lenders (which includes 'payday lenders') including for breaches of the lender responsibility principles. The Commission is also currently highly engaged with the Government's Credit Contracts and Consumer Finance Act reforms, as many of the reforms are directed at limiting unscrupulous lending behaviour."
It says it's important for all consumers to know what to look for when getting a loan. The Commission says people need to know what it is going to cost them, if they can afford it, what repayments they will need to make and what are the interest rates or fees they will you have to pay. They will also need to know what will happen if they miss a repayment or if they can't pay the loan back and how long it will take them to pay off the loan.
Payday lenders Ferratum, Payday Advance and Save My Bacon were all unavailable for comment for this story. While Geneva Finance refused our request for an interview.
*This article was first published in our email for paying subscribers early on Friday morning. See here for more details and how to subscribe.