As the government steers homeowners toward the $50 bln apartment market, key players in the property sector have slammed the decision by the Housing Minister to delay new legislation updating the Unit Titles Act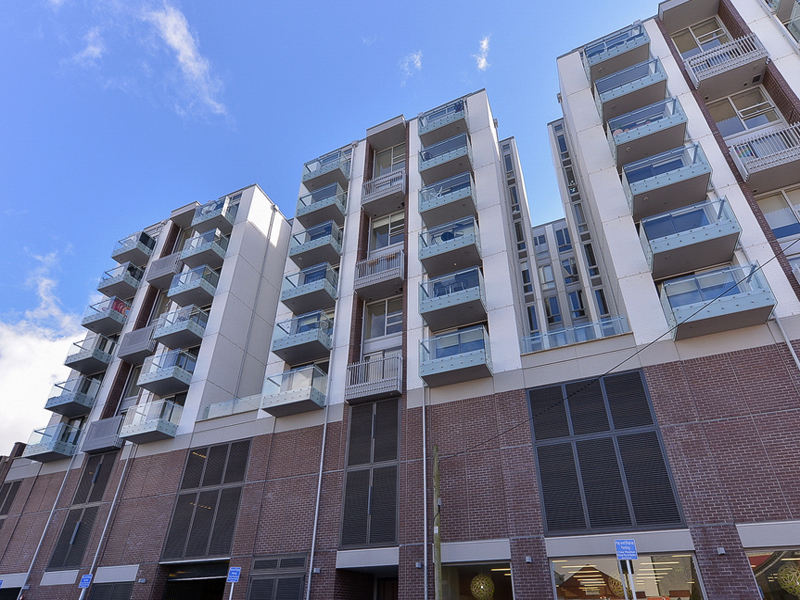 Last year National MPs Judith Collins and Nikki Kaye proposed long-awaited changes to the law governing the management and operation of the burgeoning apartment sector. But Housing Minister Phil Twyford blocked their Unit Titles Amendment Bill, citing "holes" in the work that did not align with the views of his officials.
His decision caught the sector by surprise as the minister had supported reform when he was in Opposition.
Collins and Kaye say their draft legislation was an opportunity to strengthen the existing regime in areas such as pre-contract disclosure, record keeping of bodies corporate, better management of conflicts of interest and proxy votes.
John Greenwood, a partner at specialist project law firm Greenwood Roche, says recent trends by some developers to focus on townhouses and ignore the unit titles regime indicates the legislation "is not fit for purpose and in need of a wrecking ball to start all over again".
Twyford's rejection of the two MPs' bill "serves to demonstrate the level of denial on the urgency needed in the apartment living space", he says.
In Auckland alone there has been a huge increase in unit titles with the number of multi-unit housing developments increasing from just over 15% per cent of new houses in 2010 to more than 40% in 2017.
Greenwood says there is widespread dysfunction in the property management market with, among other things, ongoing festering disputes among owners, particularly over repair bills, and recalcitrant individual owners or majority or minority groups of owners frustrating decision-making.
"A fundamental issue with apartment living in New Zealand is that there is a misunderstanding of participation in community living. The mantra appears to be 'my house, my castle' rather than 'my house, part of someone else's castle'.
"The reality is unit titles embrace community living and the need to respect your neighbour, observe codified obligations, capture property rights, and cover governance and management issues plus the need to protect building elements and infrastructure."
Greenwood says some of the more important practical problems facing prospective purchasers and owners, once they discover the reality of apartment living, include:
A disclosure regime that ignores the fact that basic information is not available in pre contract disclosure documentation, including whether or not there are weathertight leaking issues or earthquake strengthening required to a complex; not producing as a compulsory requirement the past three years' (or more) financial records, nor the past three years' copies of general body corporate minutes; and nothing is disclosed in terms of insurance cover;
Discouraging resolution of disputes between owners and committees where entry points for  first category disputes are $3,300 and, for second category disputes, $850.00, being the application fees required by the Tenancy Tribunal;
Larger complexes not having adequate long term maintenance plans. These complexes need to demonstrate a plan, signed off by an expert, going out 30 years, with a compulsory long-term maintenance fund that cannot be rejected by passing a special resolution;
Not having any offence or penalty regime, meaning recalcitrant individual owners can run amuck, causing considerable reputational and financial damage to a complex;
Not addressing any code of conduct or conflicts of interest for committee members. Conflict rules should cover both pecuniary and non-pecuniary interests; and
The absence of model rules – a critical discipline for addressing the wide range of uses within unit title developments, covering mixed use developments, industrial parks, shopping complexes, commercial office developments, timeshare developments, marinas and storage sites.
Greenwood says a more recent and urgent problem impacting on high-risk earthquake areas such as Wellington and Christchurch is the inability of bodies corporate to arrange appropriate insurance cover.
"Some apartment blocks are choosing not to insure at all or arrange only indemnity cover, available under s137 2(b), if full replacement cover is not available in the market, while some are opting to exclude cover for earthquake risk.
"The 1972 predecessor Act identified the perils that needed to be insured for, such as earthquakes and fire caused by earthquakes. However, the 2010 Act is silent as to the list of perils that need to be insured, only that bodies corporate take out 'full insurable value' insurance, whatever that may mean."
Greenwood says inadequate or no insurance cover may put banks on notice of breach of covenants in their mortgages and may mean owners need to take out mortgage repayment cover or make alternative arrangements, such as body corporates building up their own funds.
"It is ironic that the need to encourage and promote good behaviours between owners and tenants (tenants are ignored in the legislation) in apartment complexes is not a current government priority, yet the apartment market is where most of the population growth will be housed now and in the future.
"The need for more reform cries out for a detailed report from the law commission or a taskforce made up of key stakeholders and officials to recommend holistic changes to the Unit Titles Act and regulations. Such a move will hopefully result in a draft bill and draft regulations."
There is a desperate need to avoid piecemeal legislation, he says, as it serves only to distort and delay real reform.
"Such an approach certainly does not address one of the purpose statements in the current legislation on the need to be 'responsive and flexible' and to take on board that 'one size does not fit all'.
"As a result of the non-commitment to urgent reform, applications to the Tenancy Tribunal and to the High Court will continue to escalate and both financial and mental stress on owners will continue to erode any socially and economically sustainable benefits needed in the apartment living space."
Detrimental impact
Chris Newman, general manager of Auckland Body Corporate, is another with serious misgivings about the Unit Titles Act, telling LawNews several areas in the legislation need urgent improvement.
These include:
Improving disclosure requirements for potential purchasers;
Strengthening body corporate governance;
Increasing the professionalism of body corporate managers;
Ensuring adequate planning and funding for long-term maintenance requirements;
Firmer debt recovery processes for nonpayment of body corporate levies; and
Further options for enforcing body corporate rules
Newman says there are glaring examples of how the current legislation has detrimentally impacted on apartment occupants.
"Currently potential purchasers of off-the-plan apartments are put at considerable risk by the inadequate disclosure requirements as the s 146 pre-contract disclosure statement tells a potential purchaser very little about the nature of the development and leaves them potentially inadequately informed.
"The current legislation also does not have any requirements as to the adequacy of a person or organisation undertaking the preparation of a long-term maintenance plan. This presents potential risk to a body corporate if its long-term maintenance plan is not accurate or is incomplete."
Newman says "poorly researched and inadequately-informed purchasers" can become disgruntled owners who will often disregard body corporate rules, and create conflict with the committee and other owners. The problem is exacerbated by developers who encourage prospective homeowners to buy off the plans, before body corporate rules have been finalised.
To what extent are the apartment occupants themselves to blame for poor or inadequate due diligence?
Newman is in no doubt that a significant number of potential purchasers and their solicitors need to be more proactive in doing their homework before buying.
"At a minimum, purchasers should be asking for copies of the last three years' agm/ egm minutes, body corporate contracts and service agreements, latest financial statements and budget, long-term maintenance plans, body corporate rules and committee meeting minutes."
None of this is relevant, of course, if purchasers are buying off the plans.
"It is also important that potential purchasers of unit title property educate themselves on how a body corporate operates and about the associated ownership obligations to ensure they clearly understand the dynamics of owning within a body corporate."
Not surprisingly, Newman is unimpressed with Twyford's lack of urgency about updating the Unit Titles Act.
"With the government pushing for more housing, and Auckland's unitary plan allowing greater density and intensification, the demand and need for unit title property, in the form of walk-ups and apartments, is set to explode.
"Apartment ownership, especially in Auckland, is now one of the only viable options for first home buyers. These purchasers should have the confidence of knowing that transparency, proper governance and professionalism are at the heart of unit title property ownership in NZ. So the decision by Phil Twyford to not proceed with the draft bill is therefore very disappointing. He has cited more pressing issues of residential tenancies reform and healthy homes legislation. We believe these issues go hand in hand with the required unit title reforms."
No rush
But Auckland barrister Des Wood, a property law specialist, says changes to the Unit Titles Act should not be rushed.
"The main reason for change has been concerns around a lack of transparency and inadequacy in long-term maintenance plans, and a clearer understanding of the role of a body corporate manager. There is an argument for a degree of urgency but, while there are current problems, what the Act really requires is a comprehensive review and of a type that will require proper time and consultation to deal with it appropriately," he says.
"This Act does not need piecemeal amendments, nor responses in fits and starts as particular problems arise. It is crying out for the type of review that must be a well-considered process." In other words, it should be done properly and not be rushed.
Wood says problems with the Act are largely born out of the circumstances of its drafting and "the rush and superficial manner in which it made its way towards final enactment. In terms of body corporate management, the Act works tolerably well for so long as a body corporate is relatively harmonious but shortcomings are brought out and are prominent when disputes occur."
For example, Wood believes the Act has an inherent, and unintended, inconsistency in the way it deals with recouping money the body corporate spends on repairs done on one unit but benefit other units as well.
"One section of the Act seems to permit a body corporate to recoup repair money that it has outlaid from the owner of a unit in which the repairs have taken place while another section directs that the body corporate may recoup such money from all owners that have substantially benefited from the work undertaken.
"This requires court intervention to deal with such inconsistency and has actually been settled by the Court of Appeal only this year."
However, in the intervening years, owners had been called upon to pay for body corporate work which fairly ought not to have warranted payment by body corporate members and occupiers in general, and certainly less than the amount required of them in the intervening period.
Asked for his views on Twyford's decision not to proceed with the draft bill promoted by Judith Collins and Nikki Kaye, Wood says: "The Opposition's draft bill seems to have had a relatively narrow focus and it may well be understandable that a ministry, which has a heavy program of legislative reform in other areas, did not feel it had the time and resources available at present to implement those limited measures when a comprehensive review is more to be admired and promoted."
Fit for purpose?
Nevertheless, Collins and Kaye say they remain convinced the current legislation is no longer fit for purpose.
They say it's not hard to find examples of people being financially and emotionally devastated by issues with their body corporate.
"It makes us sad to hear of the stories and legal disputes that are occurring and which are not able to be resolved under the current legislation."
These included the whole gamut of financially and emotionally-draining issues such as costly repair bills, vast increases in levies and being squeezed off body corporate committees by power-hungry property managers keen to control the purse strings.
Exacerbating the situation is an increase in the construction of poorer quality apartments, many of which are occupied by younger and more vulnerable people unfamiliar with what it means to be part of a body corporate.
"There has been work from organisations such as the Body Corporate Chairs Group in providing resource and guidance for understanding the complexities of the ownership model in terms of governance, management and their obligations, but the responsibility largely falls on the potential owners to do the research," they say. 
Areas Collins and Kaye would like to see reformed are: 
Improving the information disclosure regime to prospective buyers of units;
Strengthening the governance arrangements of bodies corporate;
Increasing the professionalism and standards of body corporate managers;
Ensuring planning and funding of long term maintenance projects is adequate and proportionate to the size of the complex;
An ability to opt out of some requirements for smaller buildings such as those around long term maintenance plans;
Reducing proxy farming by setting a maximum of proxy votes at 5%;
Clarifying requirements around the existing 25% quorum for general meetings;
Flexibility to apportion utility costs based on use.
Such measures are unlikely to see the light of day anytime soon, given Twyford's intransigence. His reluctance and lack of urgency about what many key players see as long-overdue changes to outdated legislation have left many in the sector scratching their heads, not the least Collins and Kaye.
"We were gutted to see Mr Twyford chose not to support the legislation. In Opposition he was vocal in his support for reform. Many in the sector will feel hugely let down and misled by a minister who indicated this was a priority but is now saying he will progress the results of the review when 'priorities and resources permit'," they say.
"This is a government that campaigned on housing but isn't following through and without these changes people will continue to suffer."
For his part, Twyford told LawNews he accepts the Unit Titles Act needs reforming.
"More and more of the housing people want, and can afford, in our cities relies on apartment developments and multi-unit housing. So getting the laws right on the governance of bodies corporate and the rules around maintenance funds is more important than ever."
But Twyford points out the government has other priorities at present and doesn't have the resources to reform the legislation.
"Our government has embarked on wide-ranging reforms in the housing sector, including outlawing cold, damp and mouldy homes thought the Healthy Homes Guarantee Act and reviewing the Residential Tenancies Act to give renters more security of tenure. We are also setting up an urban development authority to speed up the pace and scale of residential construction," he says.
"I have prioritised this work as I believe it is more urgent if we are to tackle the long-term housing issues our country faces and improve New Zealanders' wellbeing. Officials from the Ministry of Housing and Urban Development looked at the work done by National MPs Judith Collins and Nikki Kaye. Their advice to me was that their draft bill needed a significant amount of additional work done before it could be brought to Parliament.
"However, I believe reforming the Unit Titles Act is important and I am committed to progressing it as soon as resources allow."
---
This article originally appeared in LawNews (ADLS) and is here with permission.