It was a year of ups and downs for commercial real estate agencies with CBRE and JLL both dipping into the red while Colliers made a substantial profit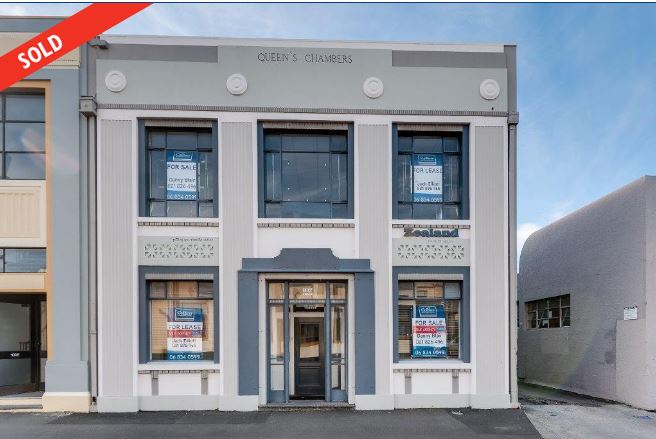 Commercial real estate agencies Colliers International and CBRE posted substantial gains in revenue while JLL posted a decline for the second year in a row, according to the three firms' latest financial statements.
Colliers generated $139 million in revenue from its New Zealand operations in the year to December 2018, up 29% compared to 2017.
However, the company only provides detailed accounts for its Auckland operation, which is overseas owned, and not for its other operations around the country, which are local, privately-owned franchises.
The accounts for Colliers' Auckland operation show it generated $86.9 million of revenue in 2018, up 29% compared to 2017.
As you would expect in an industry with a substantial commission component, Colliers Auckland's  biggest expense was the $64.6 million it paid to employees, up 30% on 2017.
After other expenses were deducted the company made an operating profit of $12.5 million for the year (+63%), which left a net profit of $8.85 million (+65%) after tax of $3.6 million (+59%) had been paid. 
The biggest increase in the Auckland office's revenue was from brokerage fees (sale and leasing) which was up by 40%, from $36.2 million in 2017 to $50.5 million in 2018.
Revenue from fees for professional services such as valuations and property management climbed from $30.9 million in 2017 to $36.4 million in 2018.
Colliers New Zealand chief executive Mark Synnott said the stand out performer for the year was the agency's Highbrook Industrial office in south Auckland, which had 40% growth on the previous year, with the leasing, hotel, property management and lease management  teams also achieving record levels of business.
Synnott said business in the first half of this year had been steady compared to last year.
CBRE also posted a substantial lift in revenue for the year, rising from $77.9M in 2017 to $91.5 million in 2018 (+17%).
But after payments of $75.0 million to employees (+20%) and other expenses were deducted, the company made an operating loss of $868,144 for the year compared to an operating profit of $4.0 million in 2017.
That reduced to a net loss of $579,875 after finance and tax, compared to a net profit of $2.8 million in 2017.
The biggest increase in CBRE's revenue for the year came from occupier outsourcing services, which increased from $35.2 million in 2017 to $53.4 million in 2018 (+52%), followed by income from leasing work which rose from $10.9 million to $12.0 million (+10%), while valuations services revenue was almost flat at $11.9 million (+1%).
Going against the trend, CBRE's revenue from property sales declined significantly, falling from $16.7 million in 2017 to $10.6 million in 2018 (-37%).
JLL's position is less clear.
Its accounts show revenue increased from $26.5 million in 2017 to $27.0 million in 2018 (+2%).
However, in 2018 JLL, Colliers and CBRE all adopted a new accounting policy (IFRS15), which had the effect of increasing reported revenue for certain services, and increasing reported costs (mainly payments to employees) by a corresponding amount.
Those changes showed up in the 2018 accounts of all three companies, however Colliers and CBRE also restated the 2017 figures in their 2018 accounts to reflect the change and allow an apples-with-apples comparison between the two years, while JLL did not restate their 2017 figures in their published accounts.
The effect of the accounting adjustment was to increase JLL's revenue by $2,461,000, and to compare it properly with the 2017 revenue you need to remove that adjustment, which would reduce JLL's revenue for 2018 to $24.5 million, which suggests a $2 million decline in revenue (-7.5%) between 2017 and 2018, on a like-for-like basis.
The change in accounting treatment should not have affected profitability figures and JLL's 2018 accounts show it made an operating loss of $733,000 in 2018 compared to an operating profit of $456,000 in 2017.
Tax and finance costs pushed the net loss for the year to $1.171 million compared to a net profit of $52,000 in 2017.
You can view details of recent commercial property transactions, with photographs and selling prices of properties that have sold, on our Commercial Property Sales page.
The comment stream on this story is closed.
You can receive all of our property articles automatically by subscribing to our free email Property Newsletter. This will deliver all of our property-related articles, including auction results and interest rate updates, directly to your in-box 3-5 times a week. We don't share your details with third parties and you can unsubscribe at any time. To subscribe just click on this link, scroll down to "Property email newsletter" and enter your email address.