High costs and hard decisions loom as Auckland Council works on plans to battle the effects of climate change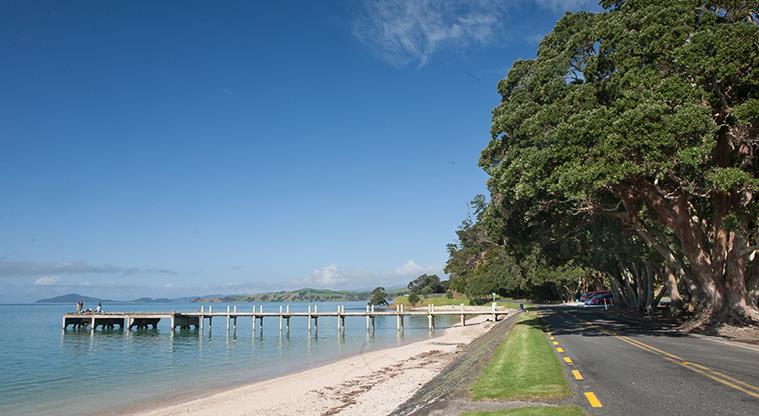 The Auckland Council has started work on a series of coastal plans to deal with the effects of rising sea levels and climate change.
The first four plans are expected to be completed by June next year and are in-line with Ministry for the Environment guidelines. They cover the Whangateau Estuary (including Omaha Beach), South Manukau Harbour, Whangaparaoa Peninsula, and Maraetai through to Matingahari. Coastal plans will eventually be completed for the entire Auckland region.
A report to the council's Environment and Community Committee says each plan will look at the likely risks in a specific area over a 100-year period and will include an inventory of council assets and private property that may be affected.
"Due to Auckland's density to coastline ratio and the significant proportion of Auckland's development that is concentrated towards the coast, Auckland faces a number of coastal management challenges. These challenges include coastal hazards such as erosion, inundation and potential tsunami risk, the changing coastline, and the expectations of the role of council and communities in managing these challenges. Impacts of any coastal hazards will be influenced by the future effects of climate change."
The council says collecting data from a number of different studies that are already under way will be vital to creating the coastal management plans. They include a regional erosion study, which is due to be completed in December this year and a study on a coastal inundation survey, which is due in November.
"Climate change is predicted to increase the current rates of erosion, mainly as a result of sea level rise. This study will provide site-specific data for the coastal plan development process, in particular the understanding of how erosion under the 'do nothing' scenario (with no or limited coastal defences) will change our coastline over the next 100 years, including anticipated climate change effects."
While work is also under way looking at the impact of coastal inundation, which includes high tides, storm surges and/or large waves, and will provide much-needed data for the reports.
Process
A first series of technical reports will be due early next year. They will outline the coastal hazards which are expected to affect each area.
"This will form a site specific risk assessment (hazard exposure and vulnerability) over different time periods for both private and public infrastructure. Based on the site's risk, a range of mitigation options will be presented, ranging from managed retreat of infrastructure, through to hard and soft coastal defence solutions."
There will then be a consultation process with asset owners, communities, mana whenua, ward councillors and local boards. 
Then a second stage of reports will outline the preferred approach and address the timing, feasibility and funding issues involved in implementing the plans.
High costs and hard decisions
But the report says climate change adaption will be costly and the council will have to make some tough decisions about which areas can and can't be saved.
"Mitigating coastal hazards will become increasingly expensive. It will not be affordable or feasible to defend everywhere and the commissioning of coastal plans will result in significant decisions that need to be made by council. The coastal plans are intended to provide the evidence base and decision matrix to support appropriate decision making."
"Improved knowledge (baseline data), and understanding with respect to climate change impacts, will likely result in an increased funding requirement for management of coastal assets.
Local Government New Zealand (LGNZ) released a report in January titled, Vulnerable: The quantum of local government infrastructure exposed to sea level rise. It looked at the cost to councils from rising sea levels and said up to $14 billion of local government infrastructure was at risk. The report called on central government to urgently develop policies to help minimise the impact of climate change on New Zealand communities.
It also recommended the establishment of a National Climate Change Adaptation Fund to deal with the costs of rising sea levels and a Local Government Risk Agency to help councils understand and factor in the risk of climate change into their planning and decision-making. The report also recommended creating a National Master Plan so it could work with the owners of affected infrastructure to plan for rising sea levels.
Since the report was released the Government has pressed ahead with its Climate Change Response (Zero Carbon) Amendment Bill, which passed its first reading in Parliament in May.
Under the legislation the Government plans to create a Climate Change Commission, but there's no mention of a National Climate Change Adaption Fund. The costs associated with dealing with climate change continue to be an issue that hasn't yet been addressed. But the ongoing work being done by Auckland Council and other local authorities around the country only serves to highlight the elephant in the room.