Creation of Government's new urban development authority behind schedule and causing concerns for Auckland Council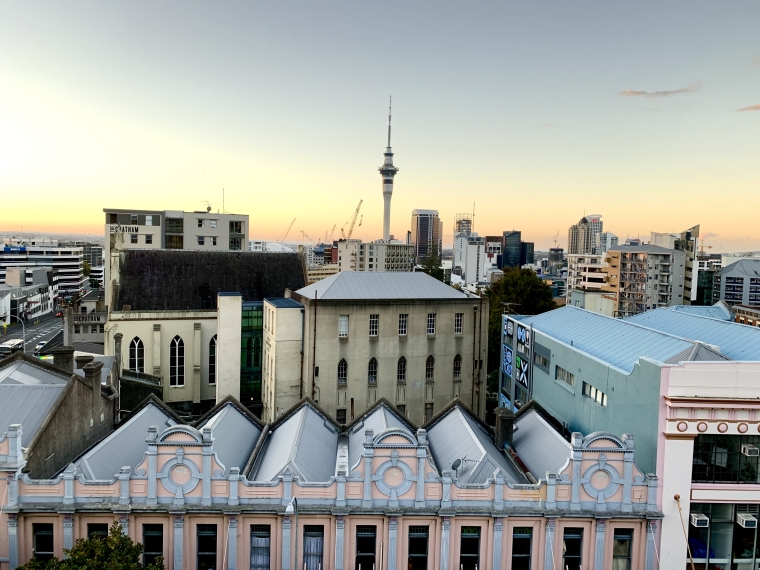 Government plans to create a new urban development authority are behind schedule and continuing to cause disquiet in the City of Sails.
The Kainga Ora–Homes and Communities Bill was introduced to Parliament in May to create the new Crown entity. It will see Housing New Zealand Corporation (HNZC), HLC (Homes Land Community) and the Ministry for Housing and Urban Development's KiwiBuild Unit merged to create one organisation.
Under the legislation it will be able to undertake the development of public, market and affordable housing, as well as homes for first home buyers. It will also be able to carry out development and renewal of urban environments, which could include commercial, industrial or community property and infrastructure.
Another bill is expected to be introduced later this year setting out the powers Kainga Ora - Homes and Communities will have to enable it to undertake its work in specified areas.
Auckland Council's director for urban growth and housing Penny Pirrit spoke to the council's Planning Committee on Tuesday to provide an update on a joint working group set up by the council and Government to address housing and urban growth. In 2018 the council appointed Pirrit as its director of urban growth and housing in a bid to improve its relationship and communication with the Crown over housing and related public policy issues. 
Councillor Ross Clow says he wants to see more information on exactly where Kainga Ora plans to operate in the city and says he had expected to see a report to come back to this month's committee meeting.
"There's a lot of disquiet out there in certain areas where they believe they've been identified and people just want to know what's happening," Clow says.
But Pirrit says the new urban development agency remains a work in progress.
"In terms of that and the work around Kainga Ora from the Crown's point of view is taking perhaps longer than originally expected when the [joint working group's] work programme was put together. So at the time there was an expectation that the bill would not only set up Kainga Ora, but also give it special powers, would go through in April this year."
But the first of the two bills, the Kainga Ora-Homes and Communities Bill, has only passed it's first reading and is still before Parliament's Environment Select Committee.
Pirrit says council officers have met with staff from Housing New Zealand, HLC and KiwiBuild to discuss Kainga-Ora.
"But it would be fair to say that it hasn't progressed probably as quickly as we would have hoped it would because they are still setting up the entity and understanding the directions from their new minister and also from cabinet."
Pirrit says she doesn't think the second bill, which is expected later this year, will include details on where the new Crown agency will operate in the city.
The Auckland Council expressed its concerns with the creation of the new Crown entity in a submission last month. It says it doesn't want to be left to pay for the infrastructure costs created by the housing and urban development authority's work. And it also doesn't like the idea of managing and maintaining infrastructure after Kainga Ora-Homes and Communities exits a development project.
It also has concerns about the affect the new entity could have on existing council planning and the work of Council Controlled Organisation (CCO) Panuku Development Auckland.
"Provision or enabling of infrastructure and amenities by the new entity will have implications for wider infrastructure networks outside the development project area - for example water treatment plants and public transport services. This could have significant operational and financial implications for local authorities and their CCOs."
It says under the Local Government Act 2002 the Crown is exempt from paying development contributions.
"Without an explicit provision we are concerned that there is ambiguity about the status of the new entity with respect to development contributions. Given that the new entity is expected to deliver a large proportion of the total new dwellings in Auckland in the future, this would represent a substantial loss of revenue for the council if the new entity was found to share the Crown's exemption from paying development contributions."