There were plenty of potential buyers but not many sales at the latest Auckland apartment auctions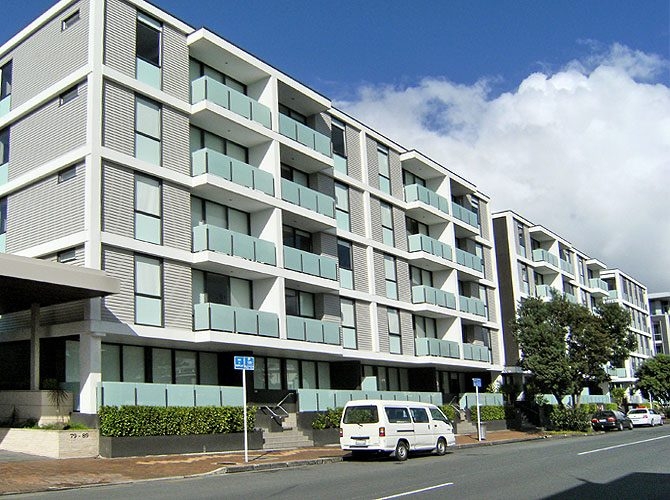 There was plenty to choose from at the latest Auckland apartment auctions and although there were plenty of buyers in attendance, they remained extremely cautious and only around a quarter of the apartments on offer were sold under the hammer with most of those were leasehold.
The City Sales auction got off to a flying start with two apartments in the Lighter Quay complex on Viaduct Harbour headlining the Order of Sale.
The apartments in the Lighter Quay Building are all on leasehold titles. Despite this there were multiple bidders for both units and both sold under the hammer.
However the vendors took a hit on price with both units selling for well under their original purchase prices.
The first unit was a 36 square metre, one bedroom unit which sold for $145,000 compared to its 2006 purchase price of $335,000. The second unit with two bedrooms, two bathrooms and a floor area of 61 square metres, sold for $170,000 compared to its 2006 purchase price of $485,000.
However bidding was more subdued on the remaining 10 units on offer, with only two selling under the hammer and no bids received on five of the others.
The two that sold were a leasehold unit in The Landings Building near the historic former Central Railway Station, and a unit in a complex on Augustus Terrace in Parnell.
The unit in The Landings sold for $170,000 compared to its 2005 purchase price of $270,000. The Parnell unit, which had building maintenance issues, sold for $210,500.
Although a sales history wasn't available for the Parnell unit it had a 2017 rating valuation of $730,000.
That brought total sales under the hammer to four with the remaining eight passed in.
Bidding was also restrained at Ray White City Apartments' auction where just three units were offered.
Although all attracted bids with two of them attracting multiple bids, all were passed in.
A feature of the current Auckland apartment market is the high number of newly completed apartments coming on to the market.
These were usually bought off the plans two to four years ago, often by foreign buyers, with the expectation of reselling them for a handy capital gain when they were completed.
But between them signing their contracts and the buildings being completed, the market has softened and many are now selling at a loss.
And even those owners who sell for near their original purchase price are left significantly out of pocket once agency commissions and other costs are deducted.
At the latest apartment auctions three apartments from the newly completed The SugarTree Altro complex in Nelson Street on the fringe of the CBD, and another in the newly completed Union & Co. Building just around the corner, were put under the hammer. All were passed in.
Details of all the properties offered at both the Ray White and City Sales auctions are available on our Residential Auction Results page.
The comment stream on this story is now closed.
You can receive all of our property articles automatically by subscribing to our free email Property Newsletter. This will deliver all of our property-related articles, including auction results and interest rate updates, directly to your in-box 3-5 times a week. We don't share your details with third parties and you can unsubscribe at any time. To subscribe just click on this link, scroll down to "Property email newsletter" and enter your email address.