Steady as she goes in Barfoot & Thompson's auction rooms for the start of spring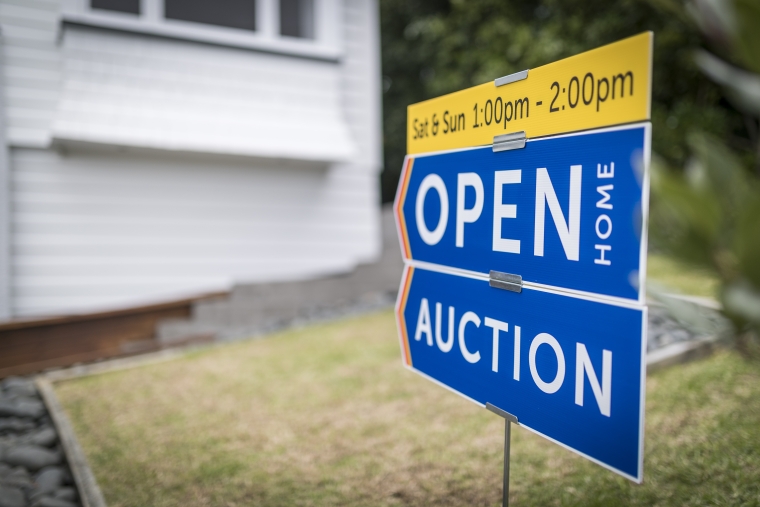 Activity in Barfoot & Thompson's auction rooms last week remained on the same steady path its been on since the start of spring, with the agency handling 88 residential property auctions compared to 81 the previous week, and achieving sales on 48% of them compared to 51% the previous week.
At the major auctions where at least 10 properties were offered, the highest sales rate of 59% was achieved at the Shortland St auction on September 18, where most of the properties offered where from central Auckland suburbs such as Parnell, Glendowie, Remuera, Epsom, Mt Eden, and Grey Lynn.
The North Shore auction wasn't far behind, with fewer properties on offer but a sales rate of 55% and it was the Manukau auction, which handled properties from south and east Auckland, that brought up the rear last week with an overall sales rate of 27%.
The charts below has the sales breakdown for all of Barfoot & Thompson's auctions last week and you can see details of all the individual properties offered on our Residential Auction Results page.
The comment stream on this story is now closed.
Barfoot & Thompson Residential Auction Results 16-22 September 2019

Date

Venue

Sold 

Sold Prior

Sold Post

Not Sold

Postponed

Withdrawn

Total

% Sold

16-22 Sept

On-site and branches

3

1

 

2

 

1

7

43%

17 Sept

Manukau

4

 

 

10

 

1

15

27%

17 Sept

Shortland St

2

 

 

1

1

 

4

50%

18 Sept

Mortgagee/Court

1

 

 

 

 

 

1

100%

18 Sept

Shortland St

12

2

2

11

 

 

27

59%

18 Sept

Whangarei

 

 

 

1

 

 

1

0

18 Sept

Pukekohe

1

 

1

5

 

 

7

29%

19 Sept

North Shore

3

3

 

4

 

1

11

55%

19 Sept

Shortland St

3

1

 

3

 

 

7

57%

20 Sept

Shortland St

3

 

 

4

 

1

8

38%

Total

All venues

32

7

3

41

1

4

88

48%
You can receive all of our property articles automatically by subscribing to our free email Property Newsletter. This will deliver all of our property-related articles, including auction results and interest rate updates, directly to your in-box 3-5 times a week. We don't share your details with third parties and you can unsubscribe at any time. To subscribe just click on this link, scroll down to "Property email newsletter" and enter your email address