At the major auctions the sales rates ranged from 18% to 44%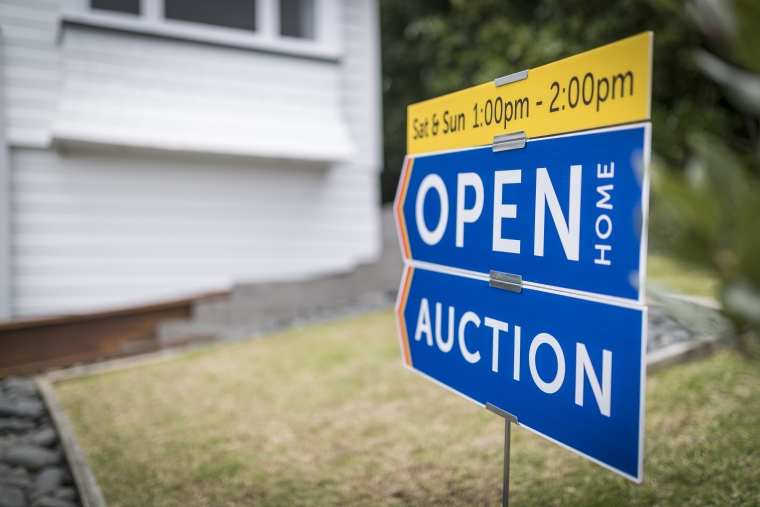 Barfoot & Thompson achieved sales on a third of the properties at the agency's latest auctions, with more than half of them selling for more than their council rating valuations.
The agency marketed 135 properties for sale by auction last week, achieving sales on 44 of them (33%).
Twenty of those properties sold for more than their rating valuations, 17 sold for less, and either the selling prices or valuations were not available for the remainder.
At the major auctions where at least 10 properties were offered, the sales rates ranged from 18% at the Shortland St auction on 21 September where the properties offered were mainly from west Auckland, to 44% at the Shortland St auction on 19 September, where most of the properties offered were from a mix of central Auckland suburbs such as Glen Innes, Mt Roskill, Remuera, Epsom and Onehunga.
At the Manukau auction, where most of the properties offered where from the southern and eastern suburbs that previously fell within the former Manukau City boundaries, the sales rate was 35% and at the North Shore auction it was 19%.
Details of all the properties offered and the selling prices and rating valuations of most of those that sold are available on our Residential Auction Results page.
You can receive all of our property articles automatically by subscribing to our free email Property Newsletter. This will deliver all of our property-related articles, including auction results and interest rate updates, directly to your in-box 3-5 times a week. We don't share your details with third parties and you can unsubscribe at any time. To subscribe just click on this link, scroll down to "Property email newsletter" and enter your email address.
Barfoot & Thompson Auction Results 17-23 September 2018

| | | | | | |
| --- | --- | --- | --- | --- | --- |
| Date | Venue | Sold | Not Sold | Total | % Sold |
| 17-23 September | On site | 2 | 3 | 5 | 40% |
| 18 September | Manukau | 11 | 20 | 31 | 35% |
| 18 September  | B&T Shortland St | 3 | 9 | 12 | 25% |
| 19 September | Whangarei | 2 | 1 | 3 | 67% |
| 19 September | B&T Shortland St | 12 | 15 | 27 | 44% |
| 19 September | Warkworth | 0 | 1 | 1 | 0 |
| 19 September | Pukekohe | 1 | 4 | 5 | 20% |
| 20 September | North Shore | 6 | 25 | 31 | 19% |
| 20 September | B&T Shortland St | 5 | 4 | 9 | 56% |
| 21 September | B&T Shortland St | 2 | 9 | 11 | 18% |
| Total | All venues | 44 | 91 | 135 | 33% |