September's sales at Barfoot & Thompson were at their lowest level in nine years, with the bottom end of the market the most badly affected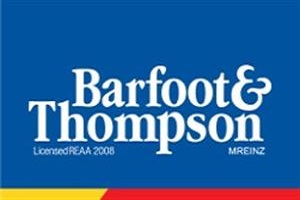 September was a miserable month for the Auckland housing market, with sales at the region's largest real estate agency hitting a nine-year low.
Barfoot & Thompson sold 658 residential properties in September, down by 37% from the 1051 it sold in September last year and the lowest number of properties it has sold in the month of September since 2008.
However, while sales volumes were low, both the average and median prices of properties sold edged up slightly in September.
September's median selling price was $860,000 compared to $820,000 in August, but still below the March peak of $900,000.
September's average selling price was $928,213, up from $918,926 in August but also still well below the March peak of $968,570.
Both the average and median selling prices were also below where they were in October last year.
However the rise in prices may have been a result of the mix of properties being sold, with the middle to upper end of the market generally being more buoyant than lower end at the moment.
"A contributing factor to prices edging higher in September was that two thirds of all sales were of properties for in excess of $750,000, with 38.6% reaching a sale price in excess of $1 million," Barfoot & Thompson managing Director Peter Thompson said.
"Properties in the higher brackets tend to be less affected by uncertainty about potential future price movements."
Looking ahead, the Auckland market could be headed for a difficult spring selling season, with Barfoot having a total of 3829 residential properties available for sale at the end of September, up 25% compared to the 3060 it had available at the end of September last year and the most properties it had on its books in the month of September since 2011.
Barfoot signed up 1414 new listings in September compared to 1260 in August and 1536 in September last year.
Thompson said sellers were prepared to accept prices that were close to those that had prevailed over the last six months, but were rejecting low offers, while buyers were also active.
"There are a significant number of buyers actively searching and those that are realistic and prepared to meet the market are making a purchase," he said.