Auckland Council CCO Panuku's annual report shows double digit increases in staffing levels and costs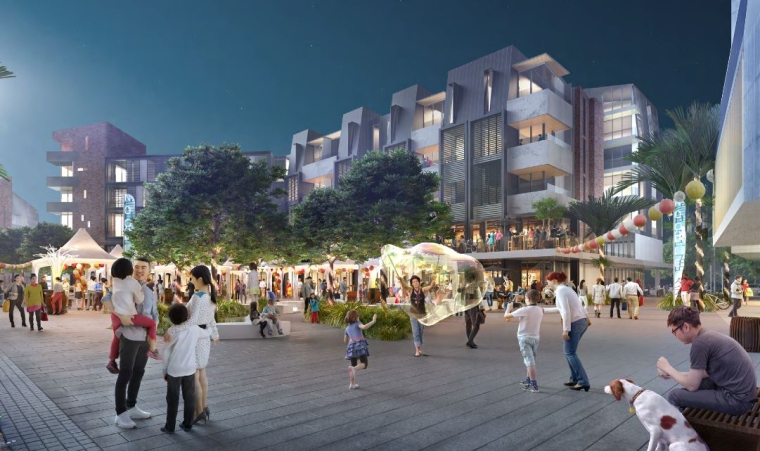 Auckland Council development agency Panuku's annual report shows the cost of its key management personnel, which includes the board and executive, increased by 14.5 % from $3.241 million to $3.711 million.
The total number of employees earning over $100,000 grew from 66 in 2017/18 to 78 in 2018/2019. And total employee entitlements are also up by 15% on the previous financial year from $2.617 million to $3.010 million.
Panuku Development Auckland is a Council Controlled Organisation (CCO) and is responsible for urban redevelopment projects and managing property on behalf of the council. It owns and manages large sections of the city's waterfront real estate, including land, buildings, development sites and marinas.
The annual report also shows it sold $44 million worth of property as part of the portfolio it manages and returned a net surplus to council of $26.8 million. While it also produced a return on equity of 11.4% on commercial assets and services, 3.2% above its target. Panuku's property portfolio generates around $68 million in revenue a year for the city.
Goff defends CCO's costs
Auckland Mayor Phil Goff is defending Panuku's increasing staffing levels and costs.
"To attract and retain the right people with the right skills to achieve its commercial and community objectives, Panuku has to compete with both the private sector and central government agencies that employ technical and in-demand specialists," Goff says.
"The majority of individuals employed by the agency are professional specialists – people with significant relevant experience and qualifications in areas like engineering, planning, finance and law. Across Council, generally salaries are lower than in the private sector and central government which means that staff are often lost to both of those areas."
Panuku's director - people and culture Monica Ayers says it follows council guidelines for its staff remuneration, as well as comparing rates against those offered in the wider employment market.
"The majority of roles at Panuku are professional specialists requiring a range of qualifications and relevant experience. To attract and retain people with the skills to shape spaces for Aucklanders to love, we need to be competitive with other organisations that employ specialists in our sector."
She says it has entered into a new growth phase as it transitions from planning to delivery.
"This year our staff numbers increased from 184 to 223, to enable us to deliver the urban regeneration programmes in our transform and unlock priority neighbourhoods."
Panuku's performance
Meanwhile, Panuku Development Auckland's chief executive Roger MacDonald says the annual report shows it has produced excellent returns on its property portfolio in the 21018/19 financial year.
"During the year we transferred ownership of the waterfront property portfolio from Panuku to Auckland Council to consolidate the ownership of assets into a single entity. This was a very complex process which was completed successfully."
Auckland Council announced in February plans to transfer $758 million worth of assets back to itself as part of a property title swap with Panuku. But it emerged that the simple change of ownership would have left the council with a $220 million tax bill due to tax law changes which were due to come into effect in July.
The real estate involved included Wynyard Quarter, large parts of the Viaduct Basin and adjoining sites, as well as Queens Wharf, the Americas Cup Base and the Westhaven Marina. But the transfer was approved in May, in time for the Auckland Council to avoid the hefty tax bill.
But MacDonald says there will be challenges ahead.
"External pressures, such as property market fluctuations and labour and material costs, are an everyday reality of our business," he says. "With an increased focus on urban regeneration nationally, the ability to source and retain excellent talent will become even more competitive."
Political pressures
It's been a tough year for the CCO. It was criticised over the sale of the council owned Civic Administration Building to Civic Lane Ltd for $3 million to developer Civic Lane Ltd, which is owned by Tawera Group's chief financial officer John Love and his wife Josephine Love. The deal was referred to the Serious Fraud Office (SFO) by Mayoral candidate John Tamihere.
In July the SFO cleared Panuku over the sale of the Civic Administration Building, but did raise concerns about hospitality provided to chief executive Roger MacDonald by developer Tawera Group.
Last month Panuku director Martin Udale took a leave of absence over the collapse of Tallwood Holdings. The company went into voluntary liquidation along with associated firm Stanley Group. Udale is a director of Tallwood Holdings. According to liquidator Damien Grant from Waterstone Insolvency Tallwood Holdings owes creditors $2.7 million, while Stanley Group owes $10.6 million.