The number of properties being auctioned is down on a year ago but the number being sold is up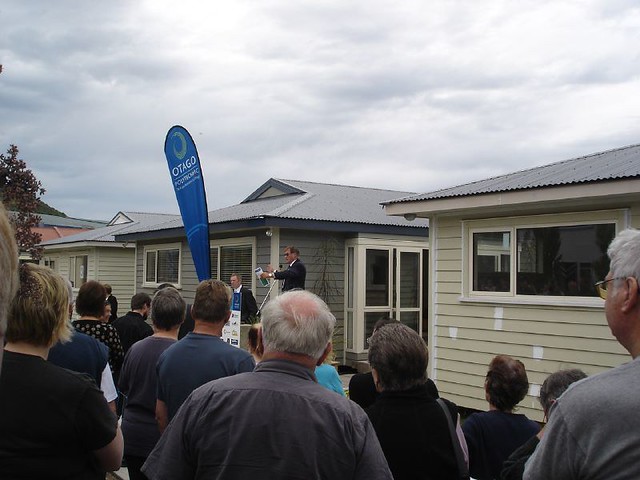 Residential auction activity increased steadily over September but remained below the levels of the same time last year. 
The steady increase in activity can be be seen in the number of auctions interest.co.nz monitored over the four week period from 2-29 September, with 141 property auctions monitored in the week one (2-8 September), 159 in week two (9-15 September), 175 in week three (16-22 September) and 206 in week four (23-29 September).
That gave a total of 681 auctioned properties monitored in the four weeks from 2-29 September, down 23% compared to the 888 auctioned properties monitored in the equivalent four week period (3-30 September) of last year.
However while the number of properties being auctioned was down on last year, the number of properties that sold at auction was higher.
Of the 681 auctions monitored over the four weeks to 29 September, sales were achieved on 373, giving an overall sales rate of 55%.
But over the four weeks to September 30 last year only 367 sales were recorded, giving an overall sales rate of 41%.
Prices appeared to be generally steady, with 59% of the sold properties selling for more than their rating valuations in September this year, compared to 58% in September last year.
There was also little difference between the figures for Auckland and the rest of the country, with the sales rate at 57% in Auckland compared to 55% nationally, and 55% of the Auckland properties that sold fetching more than their rating valuations.
Overall the figures suggest that demand is running at about the same level it was a year ago, but a downturn in both new listings and the total amount of stock on the market is reducing the choice of properties for buyers, pushing up competition slightly and resulting in a higher level of sales under the hammer.
Details of the individual properties and the outcomes at all of the auctions monitored by interest.co.nz are available on our Residential Auction Results page.
The comment stream on this story is now closed.
You can receive all of our property articles automatically by subscribing to our free email Property Newsletter. This will deliver all of our property-related articles, including auction results and interest rate updates, directly to your in-box 3-5 times a week. We don't share your details with third parties and you can unsubscribe at any time. To subscribe just click on this link, scroll down to "Property email newsletter" and enter your email address.