Fletcher's new off-site house production plant in Wiri is expected to make the core components for at least 500 new homes a year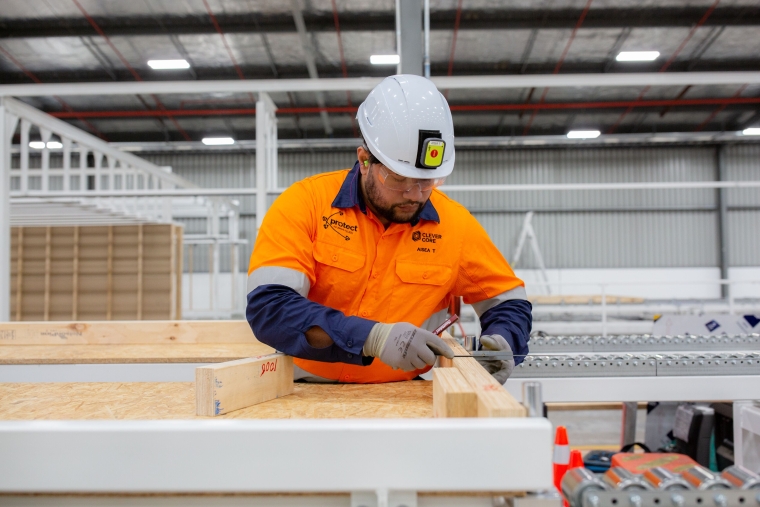 Fletcher Building has officially opened in Auckland what it is describing as New Zealand's largest purpose-designed, offsite home manufacturing facility, capable of producing components for at least 500 new homes a year.
The Wiri-based Clever Core plant has cost $15 million and will employ 35 people .
Fletcher says the facility will reduce onsite build times by 60% from about 22 weeks to just six-to-10 weeks. And it says the core structural components of a home can be made in as little as a day in the factory environment.
Pre-manufactured wall, floor and roof components, along with insulation, double-glazed windows and allowances for wiring and plumbing will then be taken to construction sites and assembled by specially trained builders.
Faster production of housing
Fletcher Building chief executive Ross Taylor says the new facility is a significant step for New Zealand housing and will help support a faster rollout of new homes around the country.
He says core components for 100 houses will be produced by the end of this calendar year.
The facility will initially be used to support Fletcher's developments, but Taylor says it is planned to extend the offering to group home builders and retirement home operators in the future.
The plant (seen in the two pictures below) will produce one and two level terraced and duplex housing.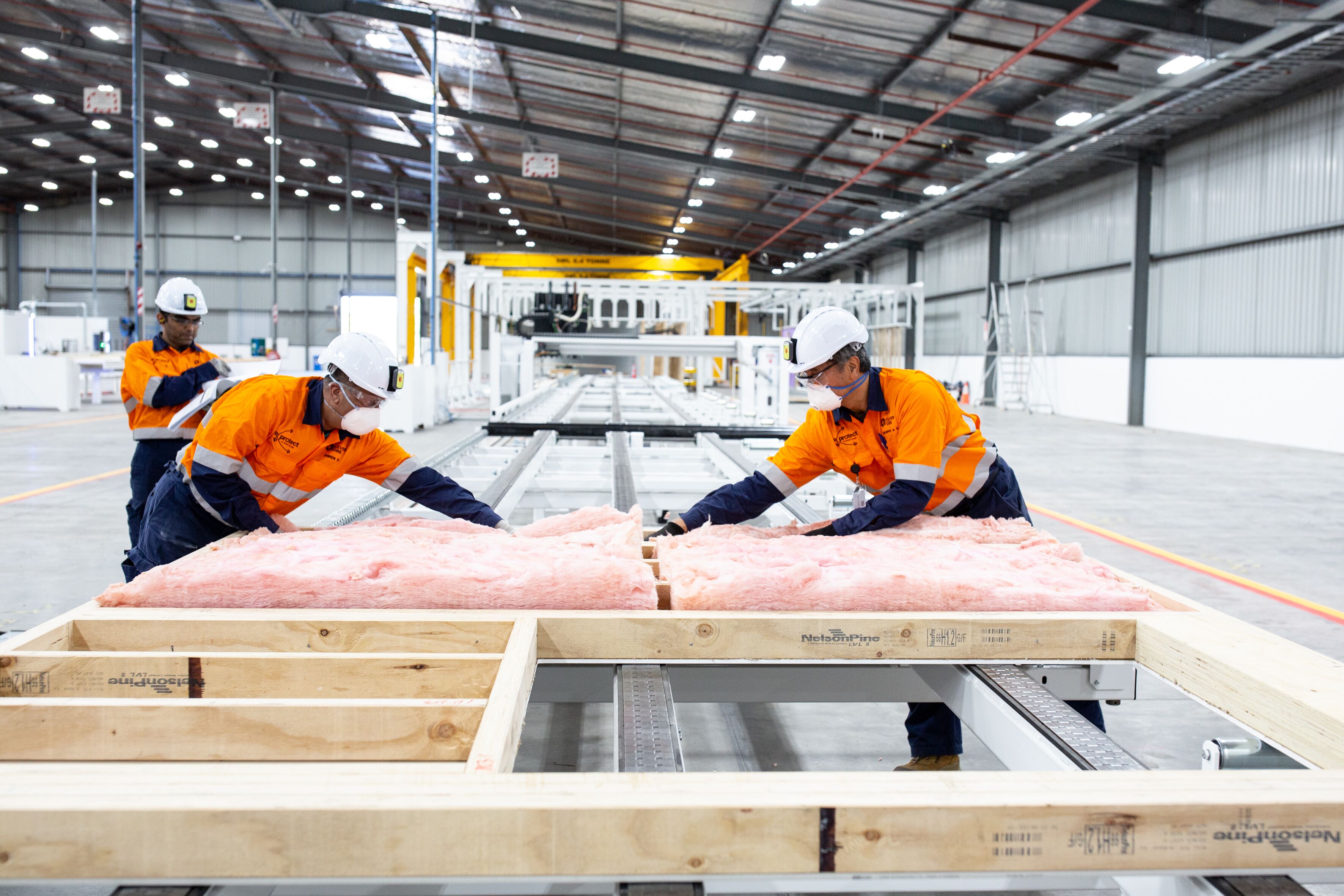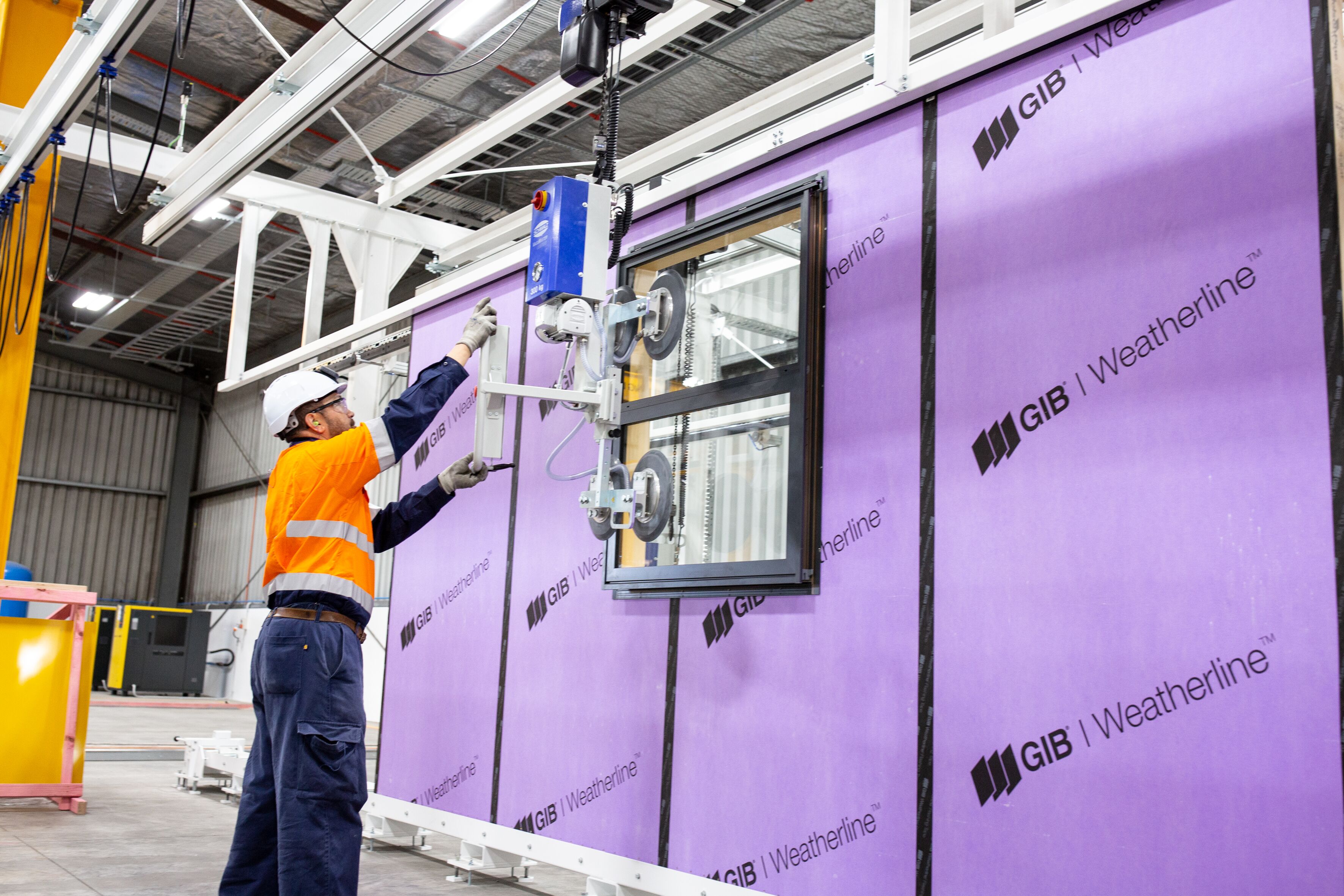 Government's planned changes for pre-fab housing
The Government announced last week that it was planning to introduce a new certification scheme for manufacturers of prefabricated houses that would streamline the consenting process. Under the scheme certified manufacturers would only need a building consent for the installation site of a prefab, rather than also requiring one for design or factory work.
This is expected to increase the number of houses being built through halving the number of building inspections required, saving manufacturers and consenting authorities time and money.
At present only 10% of newly built homes are prefabricated. The certification scheme is expected to be included in legislation, which is expected to be introduced to Parliament early next year, as part of the Government's overhaul of the Building Act.