Sales on two thirds of the properties at Barfoot's big Manukau and North Shore auctions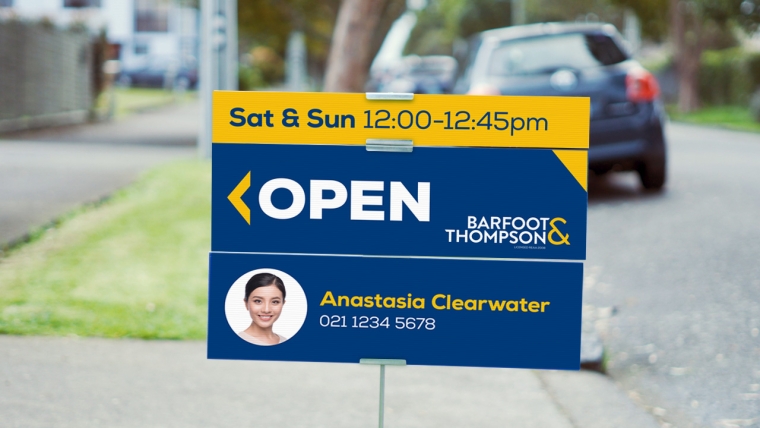 Activity in Barfoot & Thompson's auction rooms has continued on its recent course, with the agency processing 115 auction properties in the week from 14-20 October, compared to 91 the previous week.
Of those, sales were achieved on 65, giving an overall sales rate of 57% compared to 54% the previous week.
There were especially high sales rates at the Manukau and North Shore auctions last week, with sales on about two thirds of the properties at both auctions.
However, sales rates were more variable at the Shortland Street auctions. The main auction on October 16, in which most of the properties offered were from central or central-west suburbs such as Greenlane, St Heliers, Parnell, Glen Innes, Mt Albert, New Lynn and Avondale, achieved a 54% sales rate. And the auction at the same venue the previous day, where a similar selection of properties was offered, achieved  a sales rate of  38% (see the table below for the full results breakdown).
Details of the individual properties offered at all of Barfoot's auctions last week are available on our Residential Auction Results page.
The comment stream on this story is now closed.
Barfoot & Thompson Auction Results 14-20 October 2019

Date

Venue

Sold 

Sold Prior

Sold Post

Not Sold

Postponed 

Withdrawn

Total

% Sold

14-20 Oct

On-site

4

2

 

3

 

 

9

67%

15 Oct

Manukau

11

 

1

6

 

 

18

67%

15 Oct

Shortland St

5

 

 

7

1

 

13

38%

16 Oct

Shortland St

13

 

 

11

 

 

24

54%

16 Oct

Whangarei

1

 

 

1

 

 

2

50%

16 Oct

Pukekohe

2

5

 

1

 

1

9

78%

17 Oct

North Shore

13

4

 

9

 

 

26

65%

17 Oct

Shortland St

1

 

 

6

 

 

7

14%

18 Oct

Shortland St

3

 

 

2

2

 

7

43%

Total

All venues

53

11

1

46

3

1

115

57%