There were plenty of buyers and they weren't afraid to bid but in most cases they had a different view on value to the vendors and few sold under the hammer at the latest apartment auctions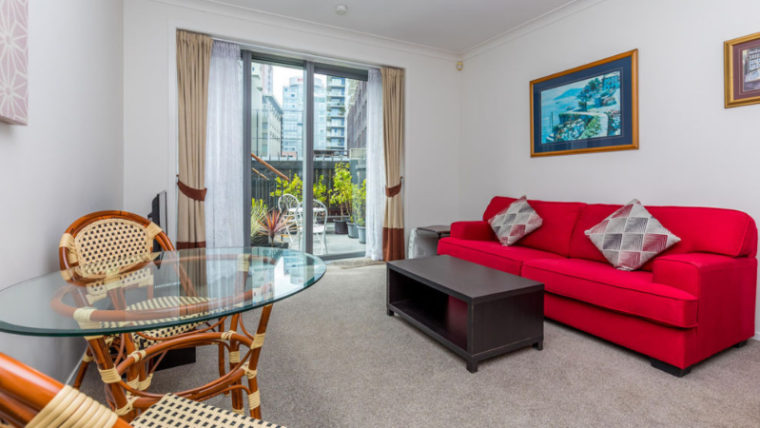 It was a hard day at the office at the main Auckland apartment auctions this week with relatively few properties selling under the hammer.
Perhaps it was the cold, blustery weather, or the Convention Centre fire and the smoke and traffic hazards it created, or maybe buyers were focussed more on the upcoming long weekend, but they seemed particularly cautious.
At City Sales' auction on Wednesday, 11 apartments were on offer and they were a good mix, ranging from small student units more spacious, upmarket units that would have appealed to empty nesters making the move from the suburban family home to an apartment, and there was the odd leasehold apartment thrown in for good measure.
A reasonable crowd braved the toxic smoke and and traffic mayhem caused by the fire and turned up to bid and those that preferred to stay at home called-in to make to make telephone bids, so there was no shortage of potential buyers with all 11 properties attracting bids and most of them attracting multiple bids with some of the bidding being quite competitive.
But it was hard work trying to close the gap between the price vendors expected to achieve and the price buyers were prepared and by the end of the auction only two of the properties had sold under the hammer and a third sold in post-auction negotiations.
That opened the door to conditional buyers as well, which meant the agents would be busy getting down to the hard yards of negotiation over the next day or two..
At Ray White City Apartments' auction on Thursday, three units were on offer including a two bedroom/two bathroom unit with two car parks in the leasehold Landing complex near the historic former Central Railway Station, which sold for $213,000.
A modern one bedroom unit in Mt Eden attracted multiple bids but was passed in and a two bedroom unit in Federal Street in the CBD attracted just a single bid and was also passed in.
So whether buyers were being overly cautious or vendors were overly optimistic is hard to say, perhaps it was a bit of both but either way, the salespeople had their work cut out for them closing the gap.
Details and photos of all the properties offered at both auctions and the results achieved are available on our Residential Auction Results page.
The comment stream on this story is now closed.
You can receive all of our property articles automatically by subscribing to our free email Property Newsletter. This will deliver all of our property-related articles, including auction results and interest rate updates, directly to your in-box 3-5 times a week. We don't share your details with third parties and you can unsubscribe at any time. To subscribe just click on this link, scroll down to "Property email newsletter" and enter your email address.