Population growth from migration is a two way street, with big increases in both long term arrivals and departures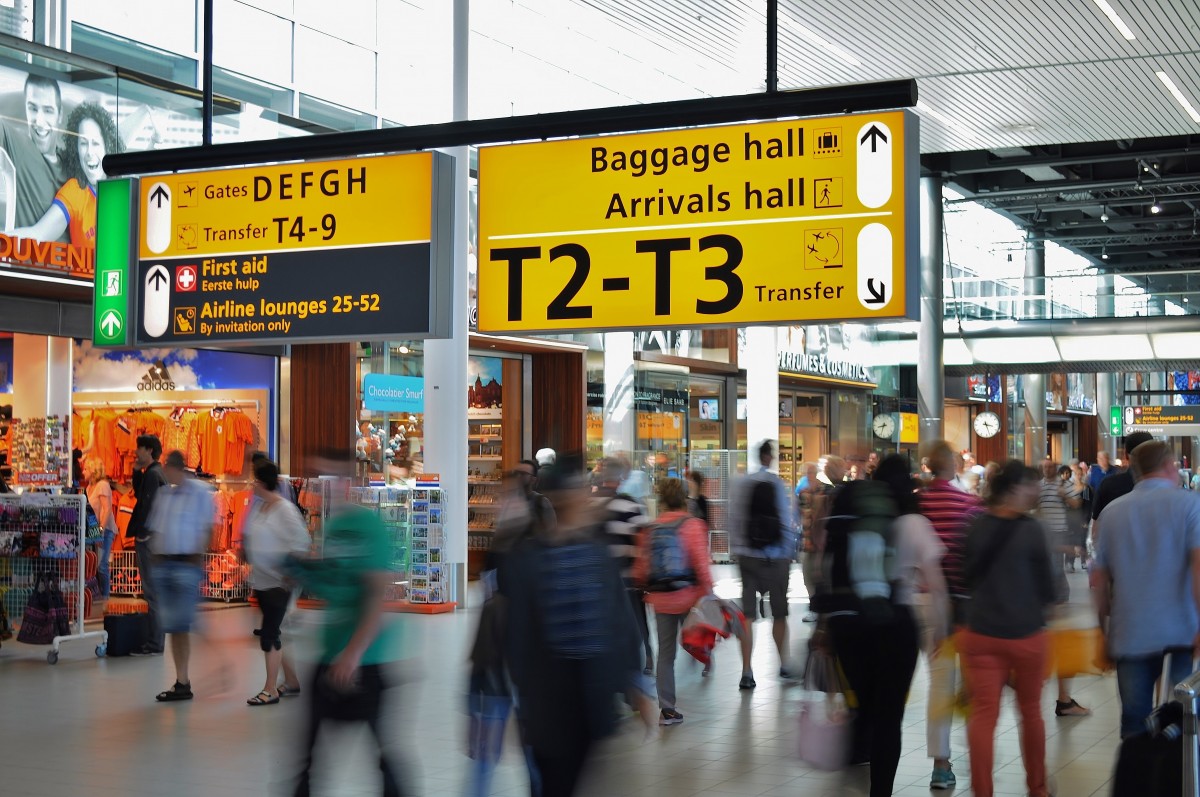 Discussions about migration usually focus on the inflows of people from foreign shores and the effect this has on population growth, as well as its impact on resources such as housing and services such as healthcare, education and transport.
But there are two other factors that have just as big an impact on population growth but receive far less coverage - emigration and the migration habits of New Zealanders themselves.
Emigration is the flow of people leaving this county long term. Over the years it has played an important role in New Zealand's migration trends and population growth.
New Zealanders have a long history of travelling overseas to live and work, particularly to Australia and the UK, and that trend continues today.
The table below shows the long term migration trends for New Zealand citizens from 2002 to 2019 based on Statistics NZ's migration figures (year to June).
It shows that more New Zealand citizens left the country long term than returned after an extended stay overseas, in every year since 2002.
That is leading to a net loss of NZ citizens every year.
The net loss peaked at 43,732 in  2012 when 72,383 NZ citizens left long term, and only 28,651 returned.
That net loss then declined steadily as fewer New Zealanders left the country and more returned home. By 2017 those flows were almost equally balanced, with a net loss of just 2892 for the year, just 7% of what it had been five years previously.
Then in 2018 and 2019 fewer New Zealanders were returning home and more were leaving. The net loss of NZ citizens therefore started to increase again and was sitting at 11,074 in the 12 months to June this year.
But it's not just NZ citizens that are leaving the country.
The table below also shows the migration trends for non-NZ citizens and it shows that slightly more non-NZ citizens left the country in the 12 months to June than NZ citizens.
There are many reasons why non-NZ citizens would leave the country long term. Some would have been on temporary student or work visas which came to an end, and others may have decided to move permanently to another country, or they may be away on an extended stay but intend to return at a later date.
However arrivals of non-NZ citizens have risen at a much faster rate than departures, which has pushed up the net gain on non-NZ citizens to 66,620 in the 12 months to June this year.
The table below also shows the combined effects of migration by NZ and non-NZ citizens, which is the total net population gain or loss from migration.
With a net gain of 66,620 non-NZ citizens in the year to June and a net loss of 11,074 NZ citizens, the total net gain was 55,547 in the year to June, which was the fourth highest it has been for that time period between 2002 and 2019.
As the table shows, the main driver for the recent migration trends was the substantial increase in the number of non-NZ citizens arriving in this country, the impact of which was substantially reduced by the number of NZ citizens leaving.
The comment stream on this story is now closed.
New Zealand Migration by Citizenship 2002-2019

Year to June

 

New Zealand Citizens

Non-NZ Citizens

Total All Citizenships

 

Arrivals

Departures

Net Gain/Loss

Arrivals

Departures

Net Gain/Loss

Arrivals

Departures

Net Gain/Loss

2002

30,667

47,705

-17,038

97,804

25,453

72,351

128,471

73,158

55,313

2003

34,094

44,416

-10,322

96,665

29,616

67,049

130,759

74,032

56,727

2004

32,897

48,731

-15,834

76,345

36,418

39,927

109,242

85,149

24,093

2005

31,304

53,789

-22,485

71,994

38,853

33,141

103,298

92,642

10,656

2006

30,400

55,400

-25,000

75,013

36,821

38,192

105,413

92,221

13,192

2007

29,994

62,407

-32,413

83,402

36,992

46,410

113,396

99,399

13,997

2008

29,288

67,847

-38,559

88,423

38,018

50,405

117,711

105,865

11,846

2009

31,696

59,325

-27,629

84,256

40,439

43,817

115,952

99,764

16,188

2010

32,496

50,461

-17,965

69,290

42,434

26,856

101,786

92,895

8,891

2011

29,621

65,848

-36,227

71,405

44,451

26,954

101,026

110,299

-9,273

2012

28,651

72,383

-43,732

72,315

43,081

29,234

100,966

115,464

-14,498

2013

33,311

65,270

-31,959

73,011

40,223

32,788

106,322

105,493

829

2014

37,261

48,955

-11,694

83,277

38,527

44,750

120,538

87,482

33,056

2015

39,307

44,326

-5,019

96,637

38,929

57,708

135,944

83,255

52,689

2016

39,740

42,673

-2,933

106,596

39,815

66,781

146,336

82,488

63,848

2017

39,219

42,111

-2,892

105,535

44,137

61,398

144,754

86,248

58,506

2018

36,434

42,805

-6,371

104,518

49,524

54,994

140,952

92,329

48,622

2019

35,404

46,478

-11,074

114,341

47,721

66,620

149,746

94,199

55,547

Source: Statistics NZ