Salvation Army questions how we're building more houses, but low income earners are still struggling to put roofs over their heads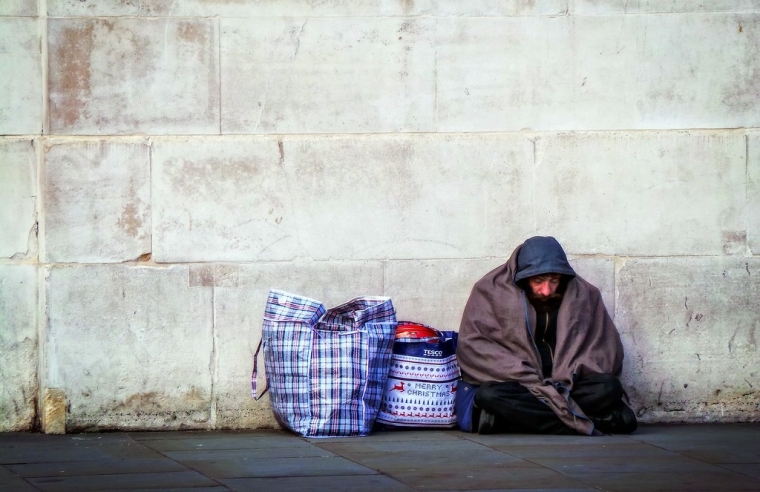 The Salvation Army is calling for policymakers to look beyond ramping up the supply of housing, and pay more attention to ensuring the right types of houses are being built where the demand is greatest.
The organisation said, in its 2020 State of the Nation Report published on Wednesday, that in 2018 and 2019 there were more building consents issued for new dwellings compared to the number of dwellings required to meet the demand from population growth.
In Auckland, building consents issued surpassed demand from population growth in 2015-2019.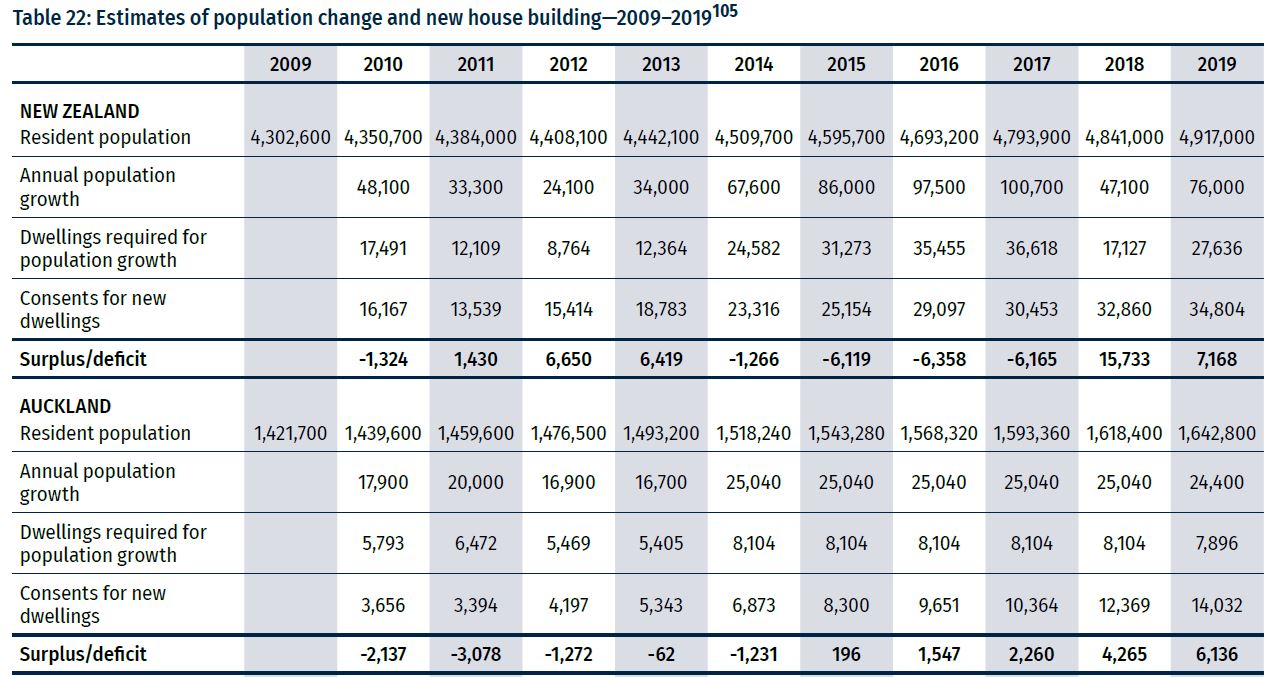 "We do not believe that this means there is suddenly an excess of total supply over demand in Auckland, but that the new building may now be catching up with the population growth and beginning to reduce the overall shortfall in supply," the Salvation Army said.
Yet with the number of people homeless and unable to afford accommodation on the rise, despite this increase in supply, the Salvation Army said: "The crucial issues are incomes levels, housing costs and distribution, and not necessarily housing supply…
"The real housing problem in Auckland might in fact be about unaffordable house prices, income levels and a resulting potential bias against low-income tenants.
"We may be seeing a strongly differentiated market, catering well for those who are already homeowners, but not necessarily for low-income families.
"To address this, a more comprehensive and ambitious social housing building programme is needed in both Auckland and other areas around the country."
Importantly, the Salvation Army noted that its consents/population growth comparison had in previous years shown more deficits. However revisions to Statistics New Zealand's population data had turned some of these into surpluses.
"A more accurate picture will emerge when StatsNZ releases its final population figures for Census 2018, later in 2020," it said.
Government response expected
The Government is on Thursday expected to unveil a $300 million investment over the medium to long-term in transitional housing, emergency housing and people at risk of homelessness.
The country's public housing waitlist is climbing over the 14,000 mark.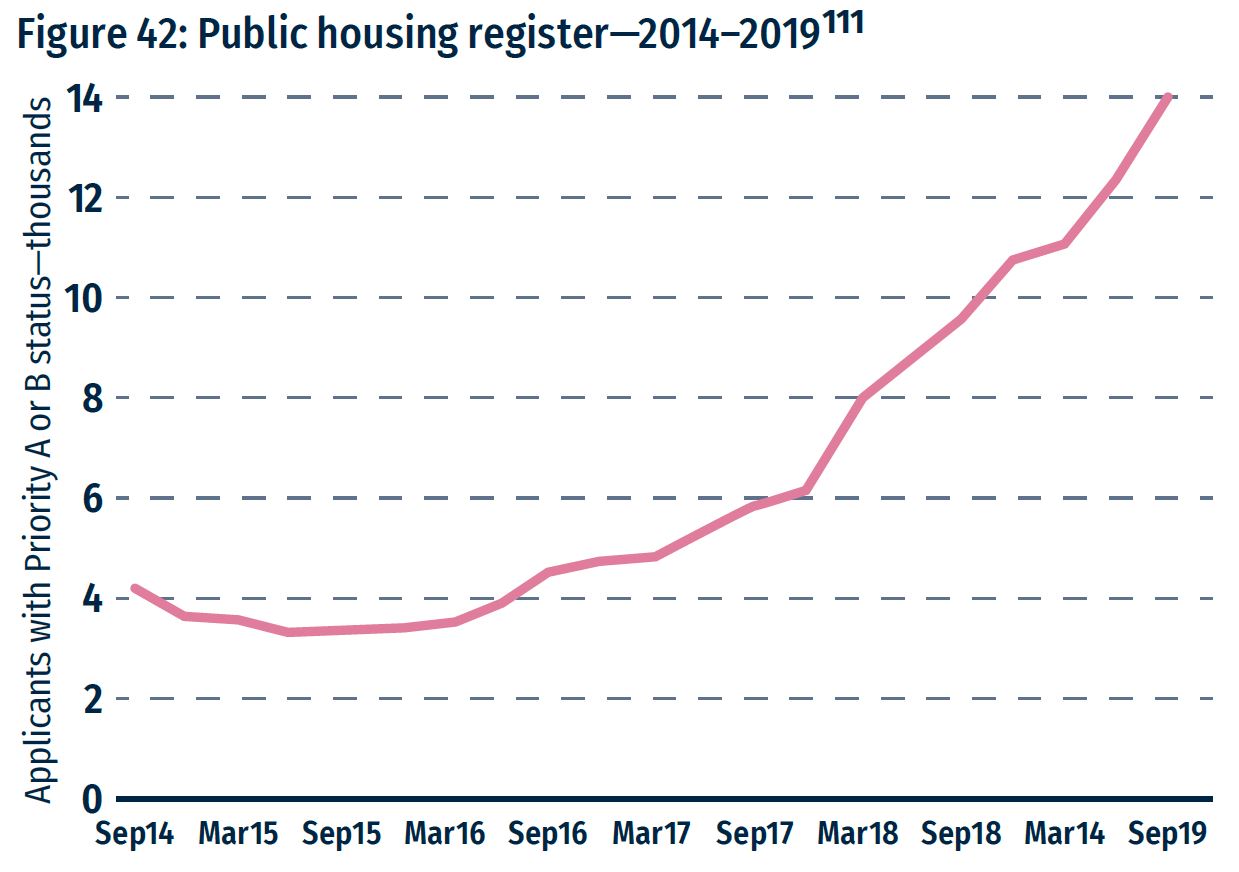 As at December 31, there were 68,970 households in public housing and 3,043 households in transitional housing.
Meanwhile 422 community houses and 2242 state houses were under construction or about to start being built.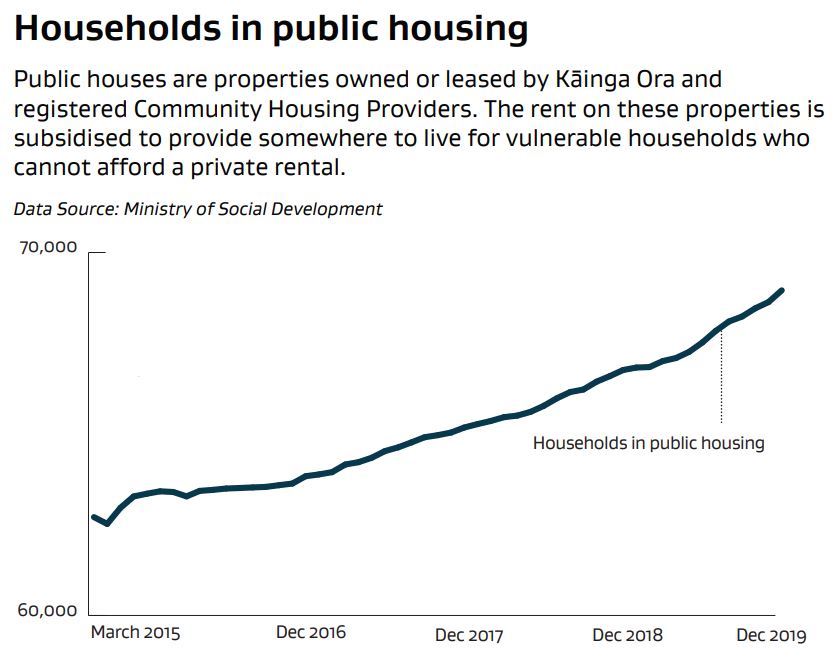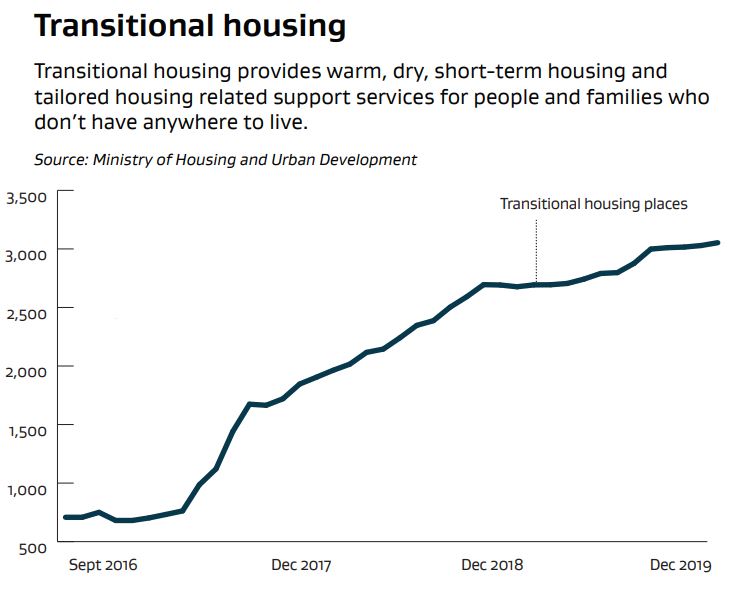 The number of Emergency Housing Grants issued by the Ministry of Social Development has increased five-fold in the past two years. Nearly 31,000 grants were issued in the December 2019 quarter at a cost of $48 million.

The Salvation Army said the stock of state-owned social housing is most inadequate in the Central North Island from Waikato to Manawatu (excluding Taranaki), as well as in the West Coast-Tasman region. It said supply is most adequate, but still not enough, in Auckland, Wellington and Christchurch.
"Clearly more emphasis needs to be given to building additional public housing in regions with high levels of demand relative to available stock," it said.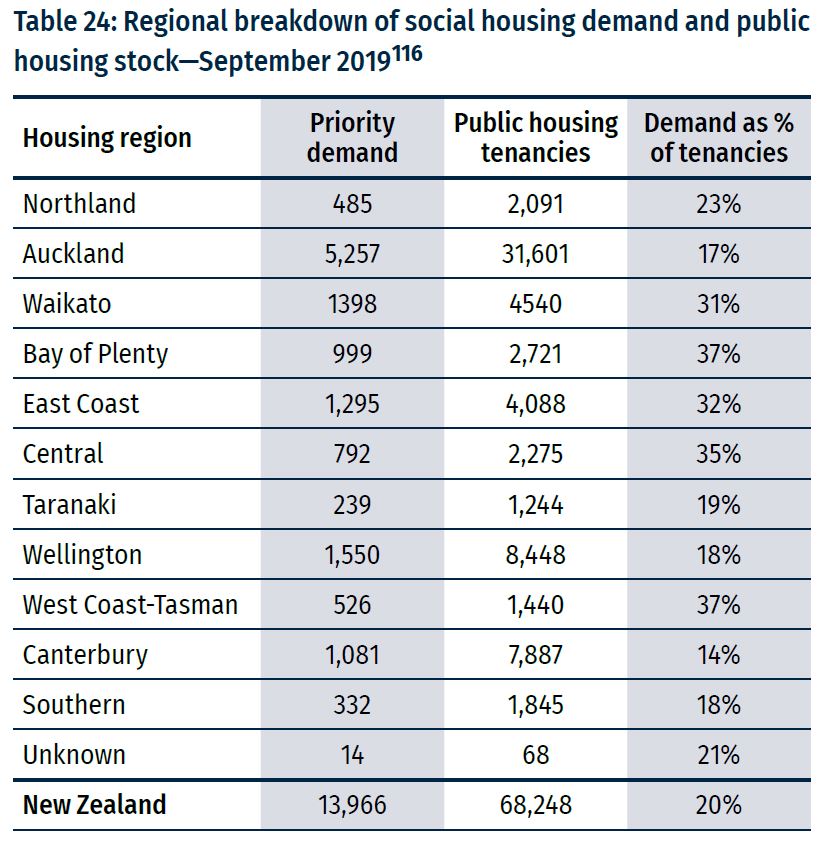 Asked about the techniques the Government uses to match demand with supply, Housing Minister Megan Woods said: "State housing is very much matched to where we have demand. We know our waiting list; we know where we need houses. It's also where we have land that we're able to redevelop."