Bidding at the latest Auckland apartment auctions was some of the most spirited that interest.co.nz has seen since the pre-2017 boom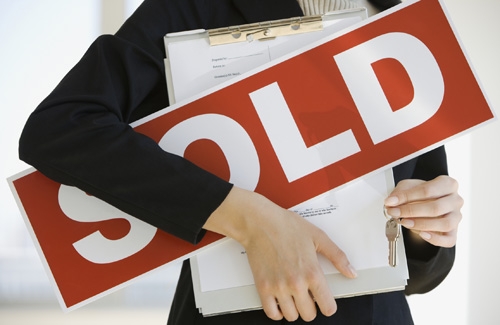 Apartment buyers have thumbed their noses at the threat of coronavirus, with 100% sales rates at the latest Auckland apartment auctions.
Although the number of properties on offer at the latest auctions held by specialist apartment agencies City Sales and Ray White City Apartments wasn't large, they were well attended and the bidding was very competitive.
Relatively modest auction numbers are still common at this time of year because the market doesn't usually start back after the Christmas break until mid-January and vendors and their agents would barely have had time to complete listing formalities and undertake a marketing campaign to put them to auction by mid-February., although numbers are now building steadily.
City Sales kicked things off with two apartments on offer, one in the Citta building on the corner of Khyber Pass Rd and Symonds St and the other in the Volt building on the corner of Queen St and Mayoral Drive, and both sold under the hammer after competitive bidding.
Bidding was even more spirited at Ray White City Apartments' auction, where five apartments were offered, including a leasehold unit in The Landings building near the historic former Central Railway Station, and a unit in the Zest building on Nelson St, which is an investor favourite.
Bidding on all five units was some of the most spirited interest.co.nz has seen at auction for some time and all five units sold under the hammer.
There was also keen bidding for a freehold car parking space in the Quay West building on Albert St, which sold under the hammer for $151,000.
Buyers and agents spoken to by interest.co.nz attributed the enthusiastic bidding to two main reasons.
Many buyers were sitting on the sidelines late last year in the expectation that mortgage interest rates could fall further this year but that now seems less likely, with recent rate movements being up and the Reserve Bank signalling no changes to the OCR this year and a possible increase next year. So buyers are deciding to get in now.
Fears about the effects of coronavirus are abating. The inner city apartment market is particularly popular with Chinese students and there were worries that travel restrictions out of China could crimp this market, but that now also looks less likely because most of the letting activity took place before the travel restrictions were in place. So while some students may arrive later than expected, many would have already signed up for their accommodation and demand from locals remains strong.
Details of the individual properties taken to auction and the results achieved are available on our Residential Auction Results page.
The comment stream on this story is now closed.
You can receive all of our property articles automatically by subscribing to our free email Property Newsletter. This will deliver all of our property-related articles, including auction results and interest rate updates, directly to your in-box 3-5 times a week. We don't share your details with third parties and you can unsubscribe at any time. To subscribe just click on this link, scroll down to "Property email newsletter" and enter your email address.