The fact that a property was about to lose its tenant and needed refurbishing didn't deter investors who could see its potential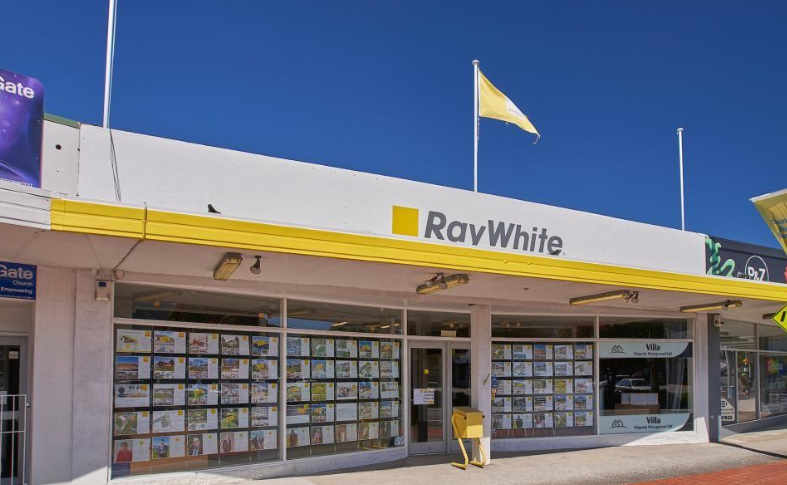 Investment Property Snapshot

 What: Retail/Office premises in need of refurbishment.

 Where: 5 Lyttelton Ave, Porirua.

 Sold for: $705,000.

 Net rental yield: 3.51% with potential to improve.


 
A commercial premises in Porirua that was in need of refurbishment and about to lose its tenant has sold at a net yield of 3.51%.
The reason for the high price relative to its rental income was that investors could see the potential to improve the property and substantially increase its rent, which would likely lift its capital value as well.
The property at 5 Lyttelton Ave (see photos above and below) in Porirua's main commercial hub was suitable for retail or office use, with 311 square metres of space on the ground floor and another 172 square metres of space on a mezzanine floor at the rear.
The building is on a 453 square site with eight car parks at the rear and has street frontages to the front and rear.
It was leased to the local Ray White real estate franchise, but the building needed upgrading and some seismic strengthening work and the tenant will be vacating the premises when the lease expires in August.
The property was marketed and taken to auction on March 12 by Bayleys commercial and industrial agent Jon Pottinger, who said there was a good level of interest from local investors and potential owner-occupiers. Bidding started with a couple of lowball offers but soon settled to a duel between two serious buyers until the property sold under the hammer for $705,000, which with net rental income of $24,758 a year, gave a net rental yield of 3.51%.
Pottinger said the buyer was an experienced investor with an existing portfolio and he intended to refurbish the building and undertake the necessary seismic strengthening work and then re-let it.
According to Pottinger, the property had been significantly under-rented and the potential net rent once the upgrading work was complete had been estimated at $97,400 a year, which would give a net yield of 11.31%, although that did not take into account the cost of refurbishment.
He estimated that once the cost of refurbishment was allowed for, the owner would probably be looking at a net yield in the 8% to 9% range.
Details including photos, of other commercial properties which have recently sold, are available on our searchable Commercial Property Sales page.
The comment stream on this story is now closed.