Regional shopping centres have suffered the biggest decline in value while office buildings with government tenants have increased in value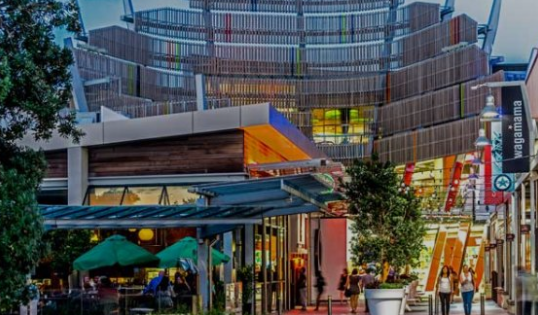 One of the country's largest commercial property investors has reduced the value of it assets by almost $300 million as the effects of the COVID-19 lockdown start to bite.
NZX-listed Kiwi Property, which owns some major properties around the country including the Sylvia Park shopping centre and Vero office tower in Auckland and the Aurora Centre in Wellington, has revalued its property assets downward by $290 million (-8.5%).
The biggest hit was to the company's Mixed Use Portfolio, which includes the Sylvia Park and Lynmall shopping centres in Auckland and The Base retail centre in Hamilton, which was devalued by $177 million (-10.6%) to $1.499 billion.
The Mixed Use Portfolio accounts for 48% of the company's total portfolio.
The Retail Portfolio, which includes several regional shopping centres, was devalued by $126 million (-20.8%) to $481 million.
The company said its regional shopping centres had been the hardest hit of all its assets by the lockdown.
However office assets proved more resilient, underpinned by long term leases to government agencies in some of them.
The Aurora Centre and 44 The Terrace in Wellington increased in value by 7.1% and 7.4% respectively, while the Vero Centre in Auckland decreased in value by 1.7% and the ASB North Wharf complex at Viaduct Harbour increased in value by 3.1%.
The overall effect of the revaluations was to increase the company's portfolio capitalisation rate (yield) from 5.99% to 6.11%, while Net Tangible Asset backing decreased from $1.42 per share to $1.24 per share.
"The significant uncertainty caused by the coronavirus has prompted valuers to include an assessment of its effects on property values," Kiwi Property chief executive Clive Mackenzie said.
"As a result, their assumptions around rental growth, vacancy, downtime, leasing up allowances and trading conditions have all softened.
"The challenging investment market conditions and an expected decline in capital inflows are also contributing to an expansion in capitalisation and discount rates.
"This uncertain environment is likely to continue for some time.
"We will regularly review further changes in asset values and make additional announcements as appropriate," he said.
The comment stream on this story is now closed.
You can receive all of our property articles automatically by subscribing to our free email Property Newsletter. This will deliver all of our property-related articles, including auction results and interest rate updates, directly to your in-box 3-5 times a week. We don't share your details with third parties and you can unsubscribe at any time. To subscribe just click on this link, scroll down to "Property email newsletter" and enter your email address.