Auction numbers may still be low but there are plenty of bidders out there and properties are selling although results are mixed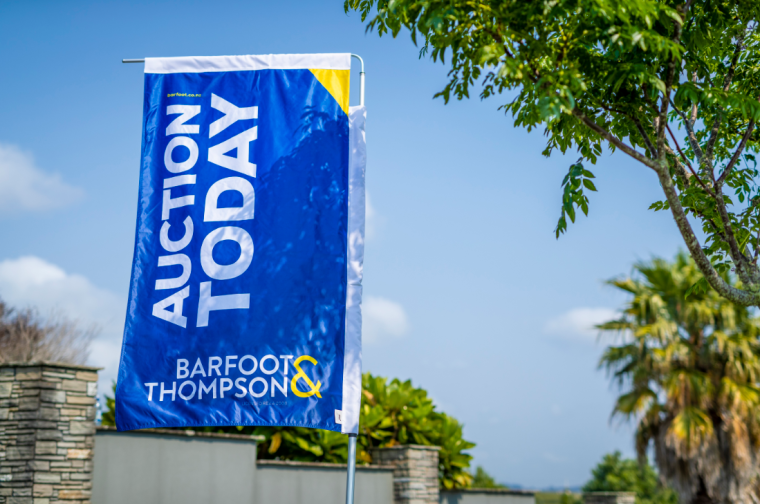 Residential auction activity continues to slowly rise as COVID-19 restrictions are eased, especially in Auckland where auction activity is traditionally strongest.
Auckland's largest real estate agency Barfoot & Thompson auctioned 30 properties in the last last week, compared with 201 in the week from March 16-22, immediately before the lockdown commenced.
However while the number of properties offered at the latest auctions was just a fraction of the number offered pre-lockdown, the sales rates were remarkably similar.
At Barfoot's latest auctions the overall sales rate was 53%, compared to 48% in the week from March 16-22.
Although buyers are out and about again and bidding was very competitive on many of the properties offered, results varied widely and it is hard to pick winners.
For example a modern, four bedroom/three bathroom, brick and tile house in Epsom with a Rating Valuation of $2.275 million had received a pre-auction offer of $2.135 million which had been accepted by the vendor, subject to receiving a higher offer at auction.
But there was extremely competitive bidding over and above the pre-auction offer price and it ended up selling under the hammer for $2.51 million.
At the other end of the scale, a fully renovated, 1950s-era, three bedroom, weatherboard bungalow on a 620 square metre section in Onehunga, which in more settled times might have attracted significant interest, was passed in without receiving a single bid.
Meanwhile, Auckland apartment specialists Ray White City Apartments also had an auction this week, with five properties on offer, all of which attracted multiple bids. Three sold under the hammer, a result which also would not have been unusual pre-lockdown, although the prices achieved on the units that sold appeared soft.
A two bedroom apartment with a car park in the Imperial building on Hobson St sold for $490,000 compared to its Rating Valuation of $600,000, while another two bedroom apartment in the popular Citta building on the corner of Symonds St and Khyber Pass road fetched $390,000 compared to its Rating Valuation of $430,000.
So things are still a bit all over the show and although auction numbers are increasing every week, realistically it will probably be several more weeks before they will be occurring in sufficient numbers to give a reliable indication of where the market is sitting.
Details of the individual properties offered at auction and the prices achieved on those that sold are available on our Residential Auction Results page.
The comment steam on this story is now closed.
Barfoot & Thompson Auction Results

16-22 May 2020

 

 

Sold

Sold Post

Passed in

Total

% Sold

19 May

7

 

2

9

78%

20 May

3

1

4

8

50%

21 May

5

 

8

13

38%

Total

15

1

14

30

53%

Ray White City Apartments Auction Results 

21 May 2020

 

Sold

Sold Post

Passed in

Total

% Sold

21 May

3

 -

2

5

60%