Auction activity is still gathering pace but the number of auction sales is higher than it was a year ago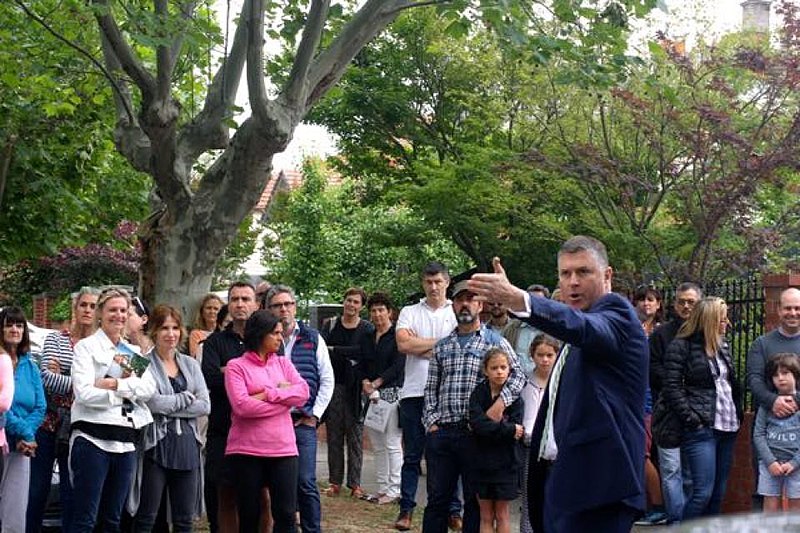 Residential auction activity was reasonably buoyant in the last week of May as the market started building steam.
Interest.co.nz monitored 137 auctions around the country in the week of May 25-31, compared to just 79 the previous week.
But there is still some way to go until numbers get back up to where they were a year ago, with 210 auctions monitored in the final week of May last year.
However while the number of properties being offered at auction remains below where it was a year ago, the number of properties being sold at auction is higher, both in terms of percentages and absolute numbers.
Interest.co.nz recorded 82 sales at the auctions that were monitored in the week from 25-31 May this year, which gave an overall sales rate of 60%. That just pipped the 81 sales that were recorded in the week from May 27 to June 2 last year, which gave an overall sales rate of just 39%.
Prices also appear to be holding their own. Where interest.co.nz was able to match properties' selling prices with their rating valuations (RVs), exactly two thirds (67%) of the sales in the last week of May achieved prices that were higher than their RVs, 30% achieved prices below their RVs and 3% were the same as their RVs.
The latest figures suggest the market has at least remained steady since it emerged from lockdown, although the numbers do come with a caveat. There is still a backlog of unsatisfied demand that built up during lockdown and although the number of properties coming to market is rising week by week, it will likely take several more weeks before it has found its level.
So it will probably be next month before we get a clearer picture of where the market is sitting, and it may take several months before the full impact of the expected recession becomes apparent.
Details of the individual properties offered at the auctions monitored by interest.co.nz and the results achieved, are available on our Residential Auction Results page.
The comment stream on this story is now closed.
You can receive all of our property articles automatically by subscribing to our free email Property Newsletter. This will deliver all of our property-related articles, including auction results and interest rate updates, directly to your in-box 3-5 times a week. We don't share your details with third parties and you can unsubscribe at any time. To subscribe just click on this link, scroll down to "Property email newsletter" and enter your email address.