Barfoot & Thompson sold more homes in June than it did in June last year as Auckland property market recovers from lockdown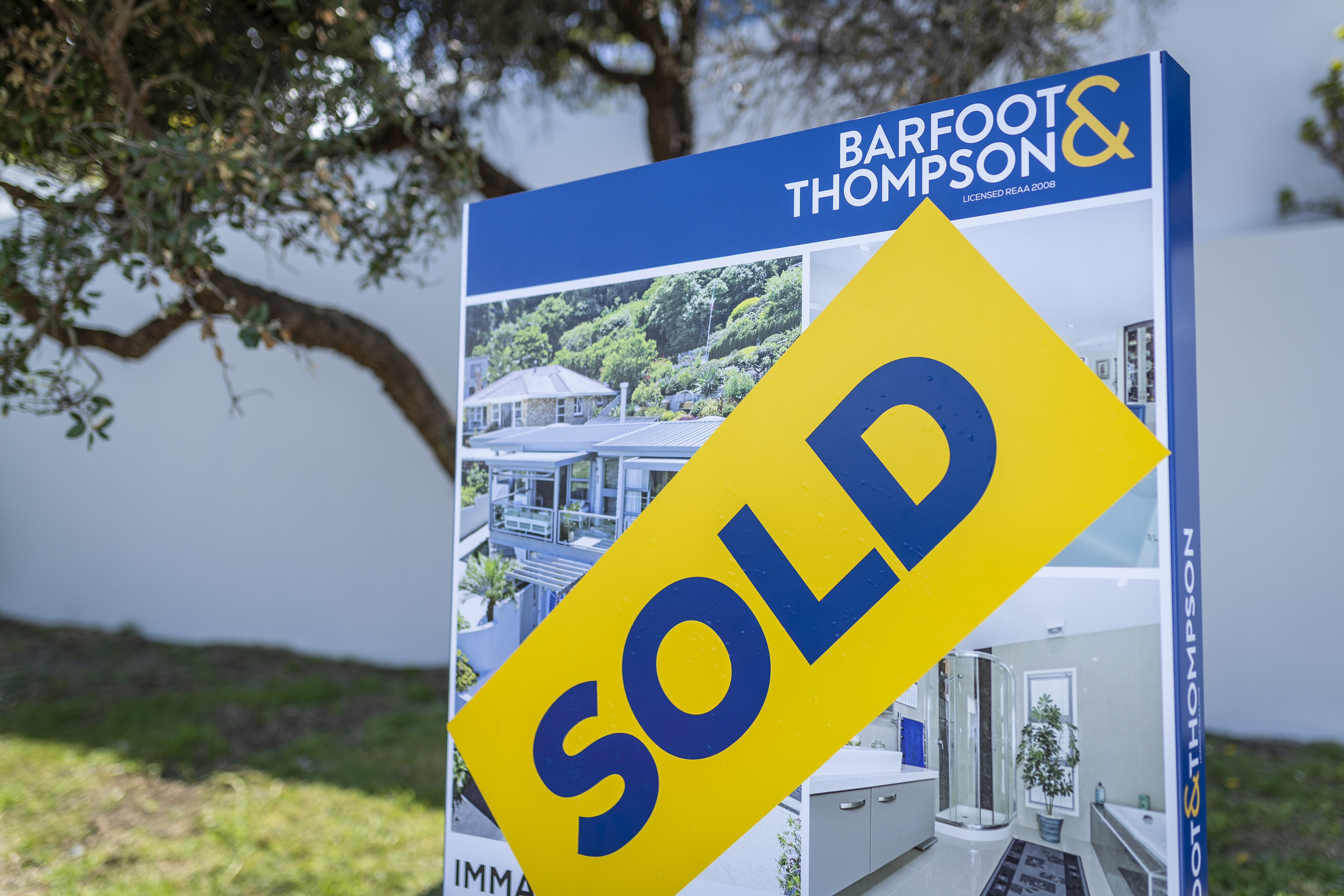 Barfoot & Thompson had a reasonably buoyant sales month in June, selling 820 residential properties which was up 4.3% on June last year.
At the same time selling prices were relatively stable, with the average selling price edging up to $953,417 in June from $947,707 in May, although it was still below the peak of $993,528 set in March.
The median selling price was $910,000 in June, down slightly from $914,000 in May and the peak of $925,000 in March.
Barfoots also received a surge of 1582 new listings in June which was up by 56.3% compared to June last year.
That helped restore the agency's stock levels (the total number of properties it has available for sale) to 4001 at the end of June, up marginally from the 4085 properties it had available for sale at the end of June last year.
The figures suggest Auckland's residential property market has now fully recovered from the effects of the lockdown conditions that were evident in April and May.
"It was a remarkably solid month's trading with no signs of market fragility," Barfoot & Thompson Managing Director Peter Thompson said.
He described the month's results as "business as usual."
"What contributed to the robustness of the market in June was solid new listings at 1582, 56.3% higher than in the same month last year, an influx of first home buyers and undoubtedly some catch up business from the slow sales in May."
However, Thompson also warned that there was still uncertainty about future market performance.
"It is far too early to see this result as an indicator that the property market will defy forecasts and ride out the COVID-19 pandemic unaffected," he said.
The interactive chart below tracks Barfoot's selling prices, sales volumes and new listings.
 The comment stream on this story is now closed.